Long Term Review
Audi TT S long-term test review – third report
We take our open-top sports car on its first real road trip - a motorsport pilgrimage to Le Mans, and go hunting for a more picturesque and exciting route home
Third Report: June
Mileage: 2,403 Costs: None so far
Three minutes, and a handful of seconds. That's how agonisingly close Toyota came to recording its first ever win in the Le Mans 24 Hours race. To be there above the home straight, watching the heart-breaking moment the lead car finally faltered, one lap short, and was overtaken by the hard-charging Porsche behind, was to witness motorsport at its most scintillating.
No other race matches the high drama of Le Mans, so it's not hard to see why so many Brits make the yearly pilgrimage to the Circuit de la Sarthe, and this year we were among them, taking our bright yellow sports car to rub shoulders with supercars, and finally stretch its legs. Over the course of the trip down and back, we doubled the mileage on KU16 MPE, and tried a little experiment, too. You see, in direct contrast to the action-packed racing, the route down to Le Mans is also one of the most bland drives you could possibly imagine - virtually all motorway, with no scenery or vistas to distract you, and barely a corner in sight. So, on the way back from the race, we decided to see if going off-piste and taking a longer way home would be more fun.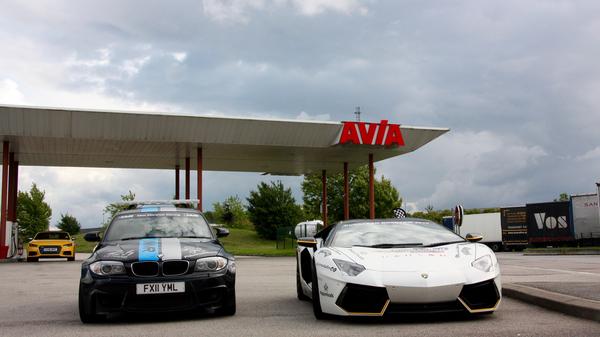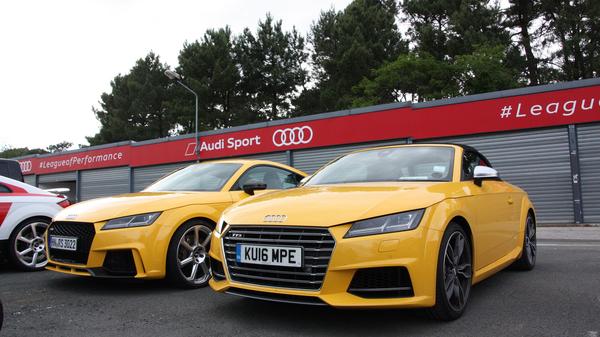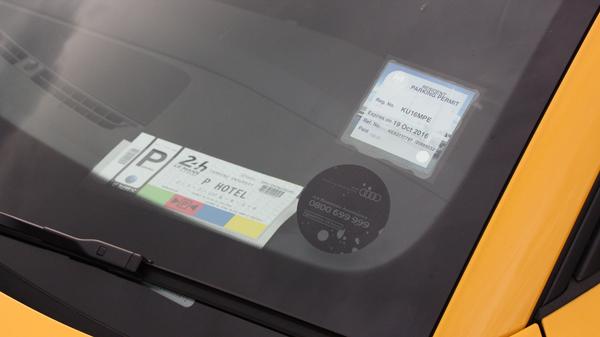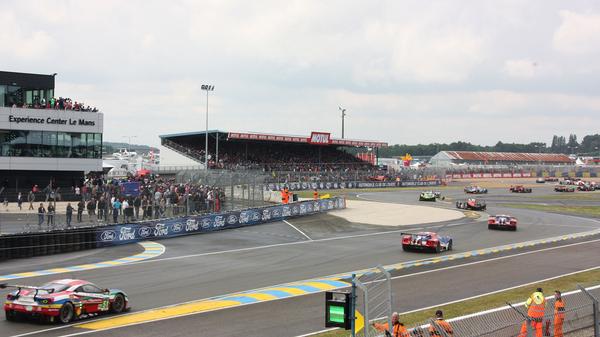 Just like the race, our road trip started in a downpour. Thunder and lightning were followed by torrential rain, and while handing our passports over at the border, we discovered that, if you open the windows in the TT with a soaked roof, the rubber seals around the windows send water pouring straight into the cabin.
Fortunately, the interior and electrics survived the weather, and despite the dull nature of the 400-mile, six-hour drive down the motorway, even French radio failed to dampen our mood. To cap it all, we managed to find the perfect speed to drive through the intermittent rain showers with the roof resolutely down, this time - crucially - without getting wet inside. Partly, our spirits were buoyed by discovering that our TT S really is a superlative cruiser. Its surfeit of power, perfectly spaced gears and decent rolling refinement (even on 19-inch wheels) meant the miles simply melted away; and, after some careful tinkering with the lumbar support, even the Super Sports Seats (which have previously proved troublesome) proved comfortable. After arriving at the racetrack, it was pleasing to see the TT well represented: a Vegas Yellow TT RS Coupe – which is due to be launched in the UK in September – and a fully liveried TT RS safety car were both waiting outside the hotel. So, of course, we parked our matching roadster alongside for a sneaky preview of the aggressive, 395bhp new range-topper.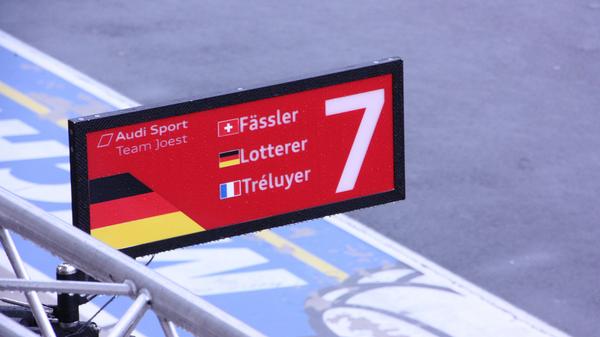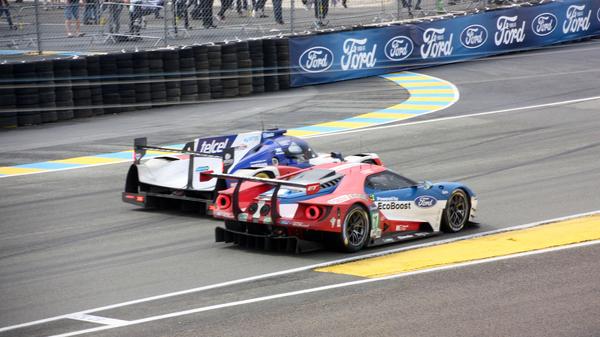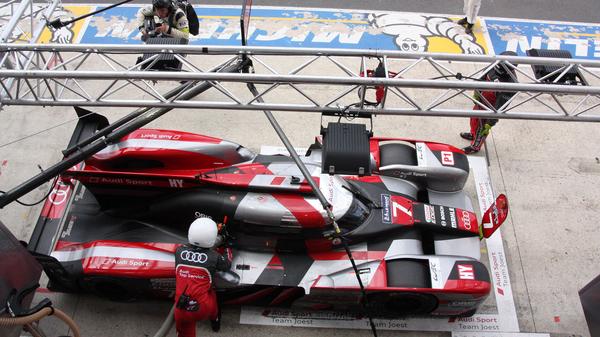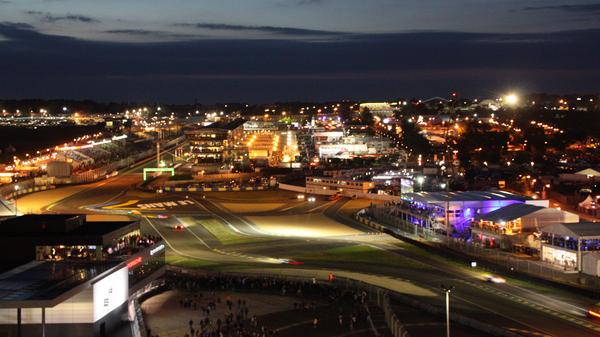 It turned out that 2016 was not to be Audi's year to claim another win at Le Man. Still, the failure of the lead Toyota did mean Audi inherited third, continuing an incredible 18-year unbroken run of podium finishes.
Fuelled with adrenaline and coffee, we departed the circuit, having stuffed most of our belongings into every available corner of the car's shallow, but surprisingly long, 280-litre boot. This is definitely a car for soft bags, rather than suitcases, but the fact you have the same capacity available with the roof up or down is a huge bonus, compared to rivals like the Mercedes SLC and BMW Z4, both of which feature clunky plastic boot separators. After setting the sat-nav's route options to avoid motorways, toll roads and anything else undesirable on a decent road trip, we set off for Rouen. The first 50 miles were the perfect antidote to the monotony of the trip down, as we meandered through pretty villages and along poplar-lined avenues, passing cultural landmarks. Having the roof off made it all the easier to appreciate our surroundings, but this idyllic drive was not to last.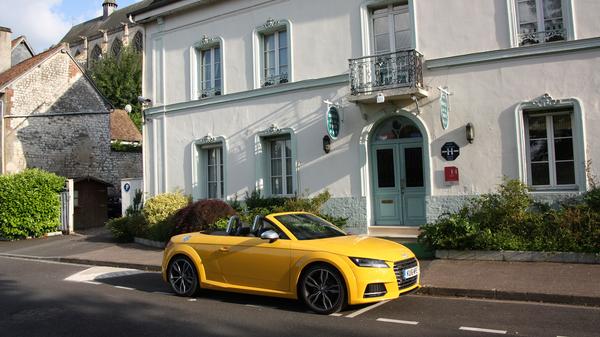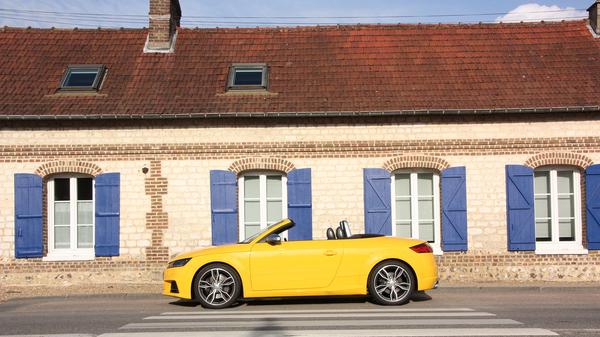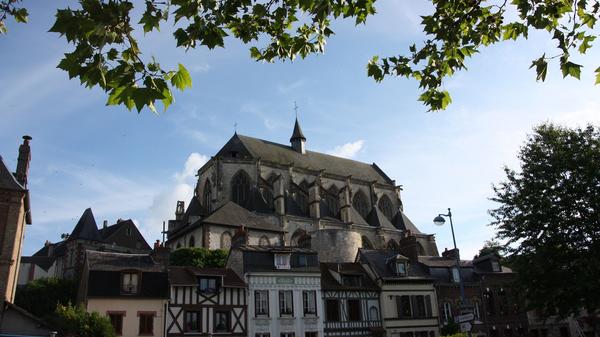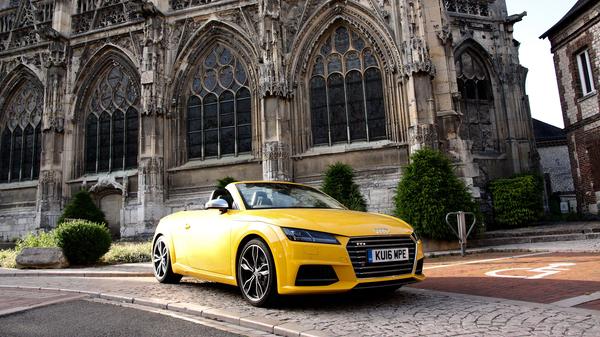 Long lines of slow-moving traffic, along with ponderous HGVs and tractors, meant it took us four hours just to reach Rouen - double what it would normally; and, from there, our dream of a memorable or challenging drive quickly evaporated.
The heavens opened and refused to shut, and the roads got duller, with long straights and few turns or changes of elevation to keep you interested in driving. There were almost no other British-plated cars on our route, and we missed the camaraderie of being in convoy with other petrolheads who had seen the race. A final twist in the tale came as we reached Calais: the tunnel was closed, and we caught the tail end of the knock-on effects - a four-hour delay, parked bumper-to-bumper in a line stretching as far as the eye could see back down the motorway. So having done it, we're fairly sure that, unless you have a lot of spare time on your hands, the best way back from Le Mans is indeed the faster, less interesting route, even in a sports car as good as our TT S. Forget the 24 hrs of Le Mans, if you want a gruelling endurance event that leaves your car filthy, fly-spattered and drained of washer fluid and fuel, just try the 12 hrs of Pays de Loire, Normandy, Calais and London.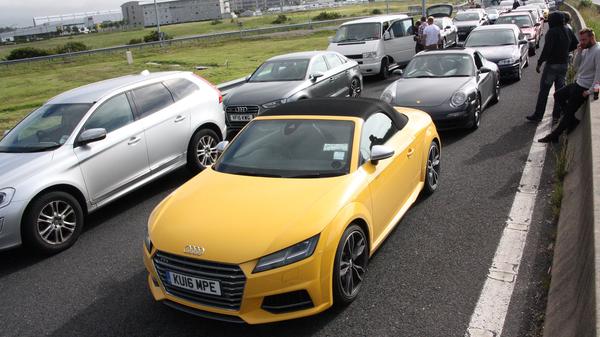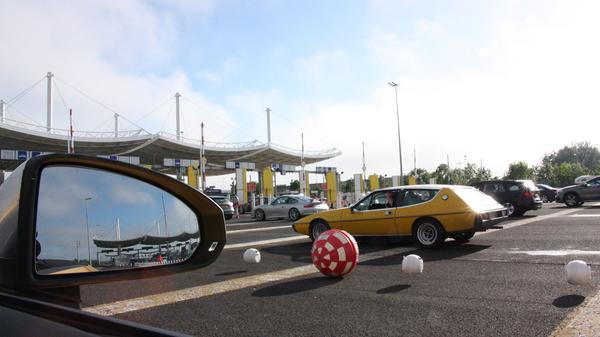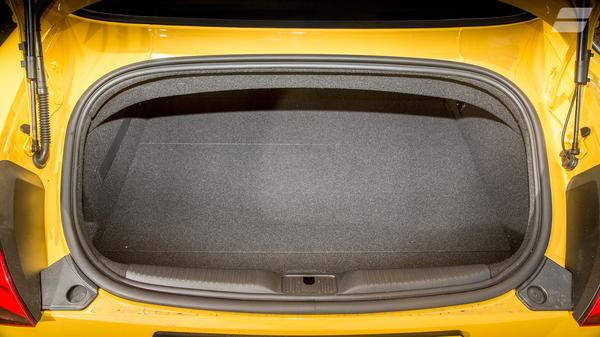 Key Specs:
Model: Audi TT S Roadster 2.0 TFSI Quattro
Price as tested: £46,675
Engine: 2.0-litre turbocharged petrol, six-speed manual gearbox
Power: 306bhp
Torque: 280lb ft
Top speed: 155mph
0-62mph: 5.2 seconds
Economy: 37.7mpg
CO2/BIK tax liability: 173g/km/31%
Boot space: 280 litres
Optional Equipment:
An exhaustive list of everything fitted to our long-termer, and a breakdown of the price.
Base price: £40,450
Vegas Yellow paint: £550 Storage and luggage pack: £175 Comfort and Sound pack: £1,460 Technology Pack with Audi Connect: £1,795 Open-Top Driving Pack: £1,000 Audi Parking system plus, front and rear: £410 Cruise control: £295