Feature
Sand, snow, and searing heat: Kia takes new-car testing to the extreme
Kia invited Auto Trader on a tour inside its top-secret Californian testing facility, to see how it puts all its new models and rivals through their paces months ahead of going on sale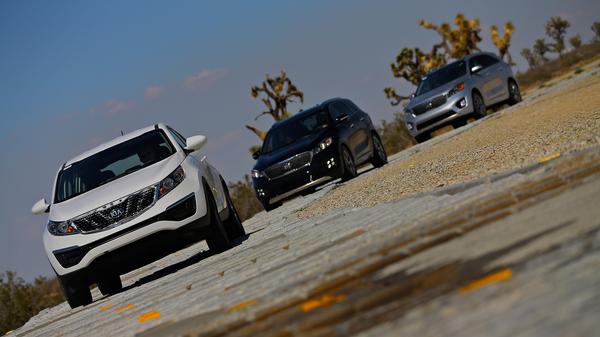 Across the Atlantic, buried deep in the Mojave Desert in California, something very big is brewing. It's not a storm or some natural disaster, but a series of new models that Kia is hoping will catapult it from being a volume seller to a serious global brand, ready to challenge everyone from VW to Toyota, and even BMW.
Auto Trader is joining Kia at its American proving ground to find out more about these models, and how the Korean firm will achieve its goals for a huge range expansion by the end of 2018. We even got to see some of those key new models being tested in the extreme conditions and terrain first-hand.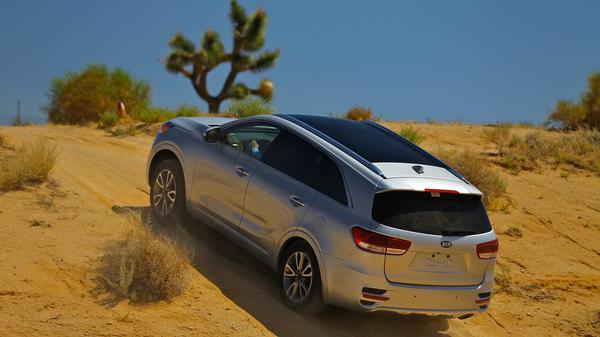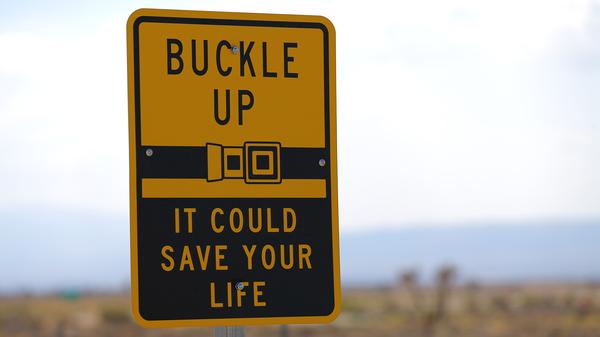 Hot, arid, and sparsely populated by Joshua trees, cacti and even the occasional coyote, welcome to the HATCI complex. No, not a villainous lair or covert military base, that snappy acronym stands for Hyundai American Technical Centre Inc., and this is the place all US-bound Kias and Hyundais are put through their paces.
Two different sets of engineers work here in tandem. One team of developers hones the ride, handling and refinement for each new car before it gets signed off, while another team spends its time trying to break them apart. Perhaps for obvious reasons, the development and durability teams are kept at arm's length most of time, although facility manager Matt Seare told us they try to meet up regularly enough to give each other some "constructive feedback."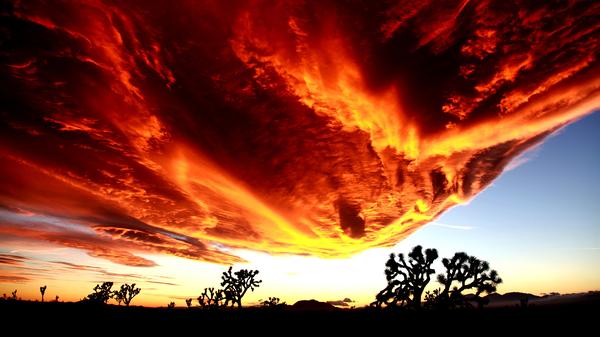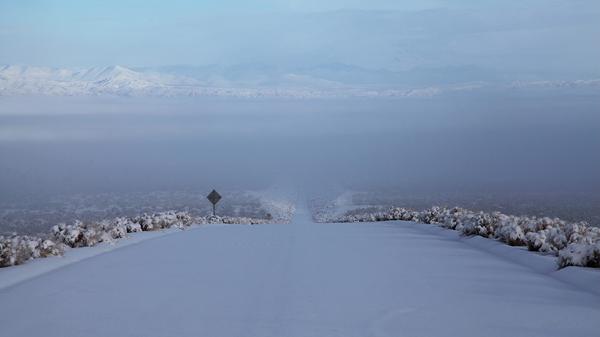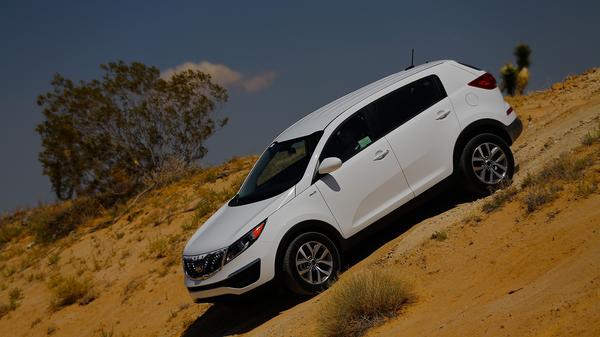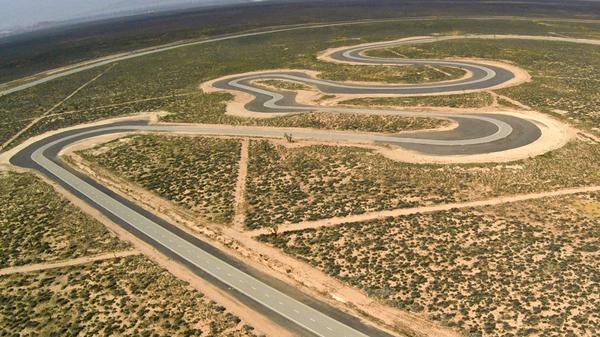 Summer temperatures regularly send the mercury soaring above 40ºC, so this is the perfect place to test how new cars will stand up to the heat. When it does rain, the whole place floods, so the road surfaces are constantly changing; and, in the winter, all 4,300 acres get dusted in snow. 'Extreme' hardly seems to cover it.
One of the oddest sights in the complex is the weather station, a cross between a solar power plant and a breaker's scrap yard, with car parts strewn out on racks to soak up the sun, some big, some small, all slowly baking to test their strength. Rows of huge antennae track the sun through the sky, with headlights, screens, steering wheels and seat covers all attached. Engineers closely monitor to see how much energy has been absorbed, and what damage (if any) has occurred. While we toured the facility, we got a glimpse of some of the 75 miles of test track at this $58m site, and spotted camouflaged versions of the new Optima. The complex has a high-speed bowl and mirror-smooth skidpan, as well as exact replicas of sections of the LA highway, off-road courses and even a 'winding road' circuit and special surfaces.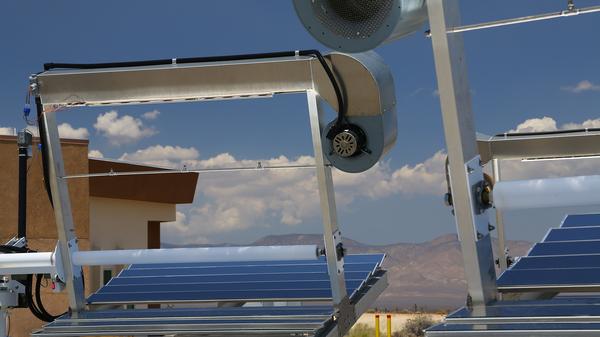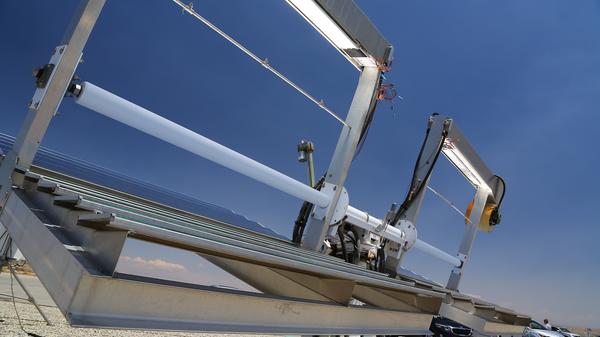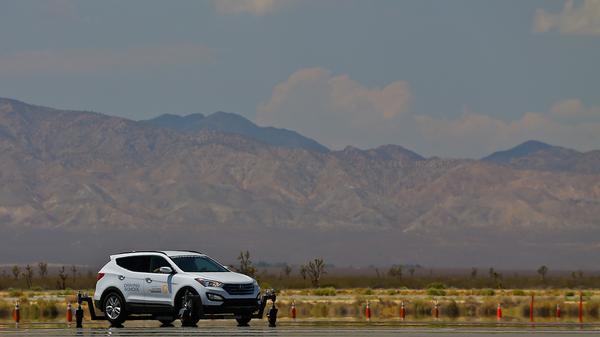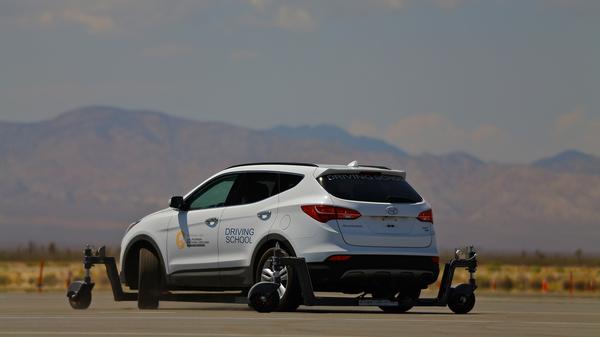 It's here that Kia tests its new models, fine-tuning the ride and handling to meet the needs of its US buyers. We got a chance to try some of the rough road surfaces and the skidpan to get a feel for the testing process, and also saw a lot of other makers' cars being put through the same tests, to help Kia aim above its rivals.
Yet the work done here is only a very small piece of the puzzle. New models are usually developed at the company's headquarters in Korea, before prototypes are shipped out to HATCI, as well as to a separate test facility in Europe, which is where UK cars get given a final fettle before they go on sale. With a
huge number of models planned over the next three years
, the teams at HATCI will be busier than ever, and the arrival of two new, sporty rear-drive models should mean the winding road course and the skid-pan see plenty of use. It's an impressive place, but when I asked Matt if there was anything he would change about it, he said the dynamic road was on the top of that list. As it has no cambers or crests, the testers still need to go to the canyon roads north of LA to really test new cars' handling, steering and suspension. Mind you, that's a nice problem to have.