Feature Our team's favourite moments of 2016
Auto Trader has had a great year in 2016, and these are what our editorial team think have been the Greatest Hits.
First published: 29th December 2016
From producing a couple of epic films alongside our regular stream of projects to agonising over awards, attending awe-inspiring car launches and reporting from motor shows, Auto Trader's editorial team has been hard at for the last 12 months. Now, though, as the dust settles on a very busy year, each member of the team can look back and reflect on the most memorable things that happened in 2016.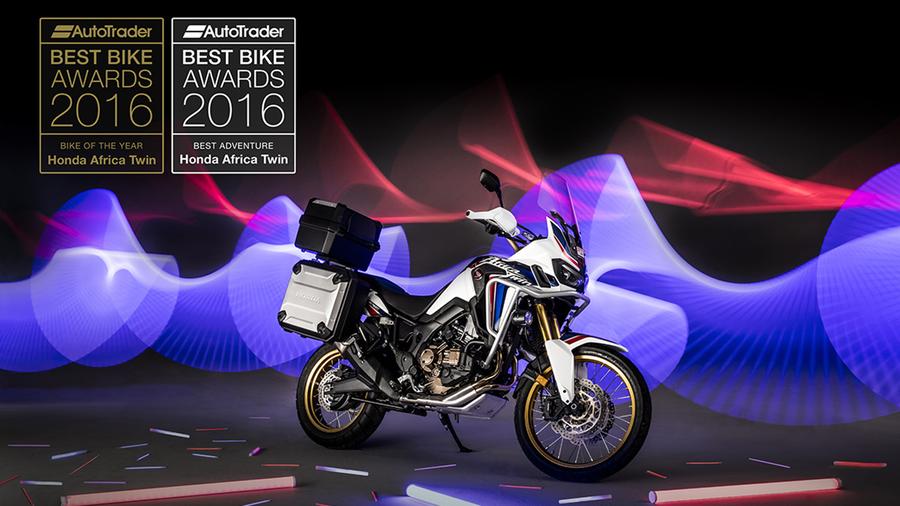 Job Quirk - Editor-in-chief
Best Bike Awards 2016
We host the Auto Trader Best Bike Awards every year, and every time, I'm truly staggered by the amount of progress in every category. I'm not sure Britain's bikers have ever had it this good. 2016 was dominated by the long-awaited return of the Honda Africa Twin, an adventure bike with a usefully slim shape that benefits from great on- and off-road manners as well as the extra dimension of an dual-clutch gearbox – an adventure category first. It was a worthy winner for all our judges.
Visit the Best Bike awards website
Read our expert review of the Honda Africa Twin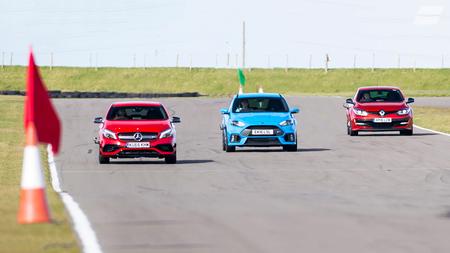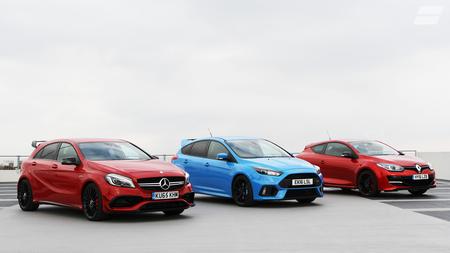 Ivan Aistrop - Road test editor
Hot Hatch Megatest
The Anglesey racing circuit in North Wales is a pretty special place at the best of times, thanks to its demanding corners and breathtaking scenery. But, when you get to spend two full days pounding around it in ten (yes, TEN!) of the finest hot hatches money can buy, the word 'special' starts to sound a little insufficient to describe the experience. And then afterwards, when you get to take the three best ones on an epic road trip, that word doesn't even begin to cover it. Planning this feature took three months of extremely hard work, but boy-oh-boy was it worth it.
Click here to see our megatest on film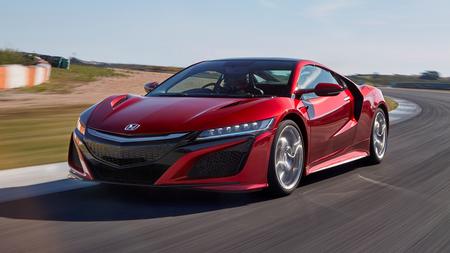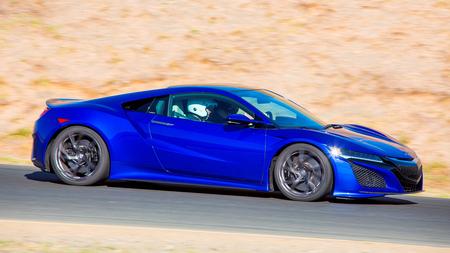 Pete Tullin - contributing editor
First Drive of the new Honda NSX
The stand-out moment of the year came in back in July, when I got to spank the long-awaited new Honda NSX around the world-famous Estoril circuit in Portugal. Now, I'm not about to proclaim the NSX as the new supercar benchmark-setter – Porsche and McLaren still occupy that high-water-mark as far as I'm concerned – but there's still something intangibly engaging about the NSX. Maybe it's all the super-advanced tech that appeals to me, or possibly the combination of three electric motors allied to a twin-turbo V6, all-wheel-drive powertrain that rings my bell. Or, maybe it's simply the inverted snob in me that loves the fact that something wearing a humble Honda badge can bear comparison with the world's exotica. Who knows? What I do know is that, when there's not a cloud in the sky, the mercury is bubbling, and you're sitting behind the wheel of an NSX, faced with as many laps of the deserted, twisting Estoril Tarmac as your heart desires, or your rib cage can withstand, well, some days you've gotta just pinch yourself.
Read our First Drive of the new NSX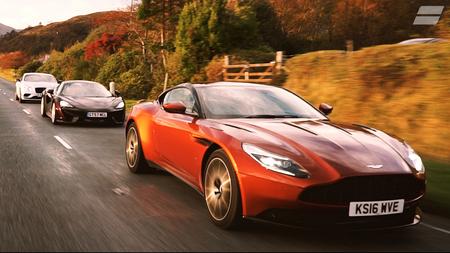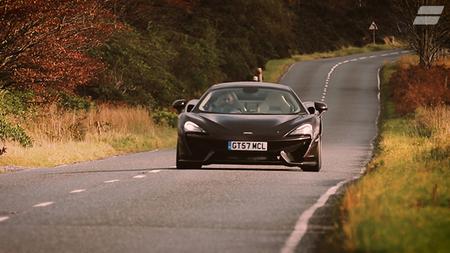 Andy Pringle - Cars editor
The Great British Grand Tour
It's perhaps ironic that I should choose the Great British Grand Tour as my favourite moment of 2016, as I wasn't involved in the filming in Scotland. However, many of the locations were my recommendations; and, as someone who's proud of his Scottish heritage, I couldn't have been happier to see those three great cars strutting their stuff in such stunning surroundings. And, the most remarkable thing? Even the notoriously challenging Scottish weather behaved itself!
Click here to watch our Great British Grand Tour on film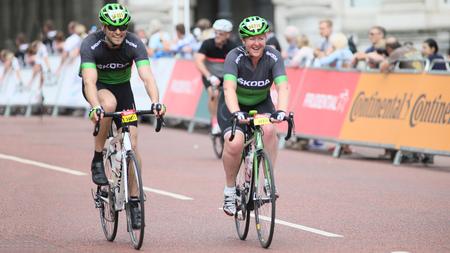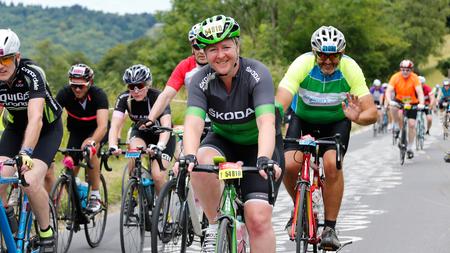 May Starey - Video producer
Ride London with Skoda
Ride London was one of my most enjoyable long-distance rides ever, with support from Skoda and wearing the Skoda team kit. It's a team with some amazing connotations (Think Tour de France just for starters), and when it was time for us to ride out we got taken to the front of the group so were able to ride through the empty streets of London with very few other people around. Along the route, there was support from the people who came out to shout and wave from every town, village, country lane and country house. Although riding 100 miles is a tough ask, you seem to get pulled along and energised by the riders and supporters alike.
It was also an amazing sense of achievement to help Jon to complete the ride – and not just complete it, but to finish it strongly and in great spirits – but, most of all, riding down the Mall with everyone cheering and banging the hoardings was like nothing else I have ever experienced. Champion!
Read Jon Quirk's report on Ride London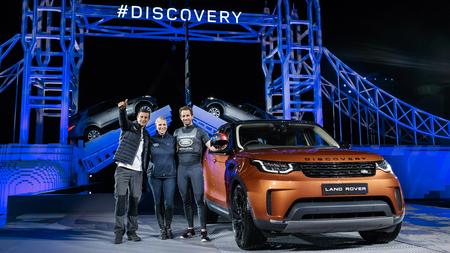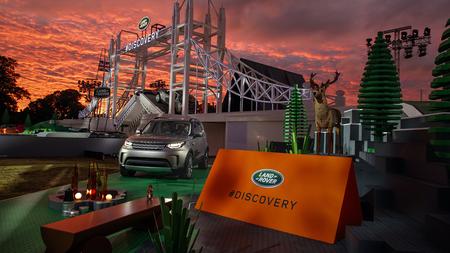 Rachael Hogg - Web producer
Launch of the new Land Rover Discovery
This would definitely be my most surreal moment of the year, especially as I was only a few weeks into the job. Shunning the idea of pulling a sheet off a car in a room somewhere, Land Rover had other ideas. After heading up to Packington Hall in Warwickshire, we were confronted by the world's largest Lego structure: a Tower Bridge model, 13-metres high, made of 5,805,846 bricks. It broke the Guinness World Record, took around five months to build, and could take the weight of a couple of Discoverys. And if that wasn't enough, Bear Grylls abseiled out of a helicopter onto the bridge (would you expect any less?), and Ben Ainslie drove his rowing team through it (in the new Discovery), towing a Lego boat. I think Zara Phillips was around too? Not a cheese-induced dream of mine, but an actual Land Rover event.
Read our report on the Discovery's unveiling