Feature
Nine reasons why the North East loves the Nissan Qashqai
The Qashqai is built in Sunderland, but that's not the only reason behind the North East's love affair with Nissan's biggest-selling car, says professional northerner Mark Nichol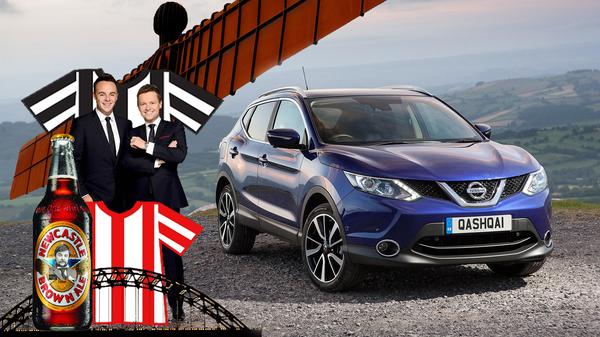 If you live in the North East of England, there's a good chance you own, or have an immediate family member or close associate that owns, a Nissan Qashqai. It's as much a North East institution as singing Jimmy Nail songs around a tin bath after a Greggs on a Sunday afternoon.
The genre-spawning Qashqai is pretty much Europe's company car – Nissan has shifted more than 2.5 million of them since 2007 – but there's definitely something of an apparent North East affinity. We have a statistic and everything: in 2014, around ten per cent of Qashqai sales were in the North East, although only 4.5 percent of total UK car sales were from the region, according to official figures. Why is that? Well, here are nine possible, stereotype-perpetuating explanations…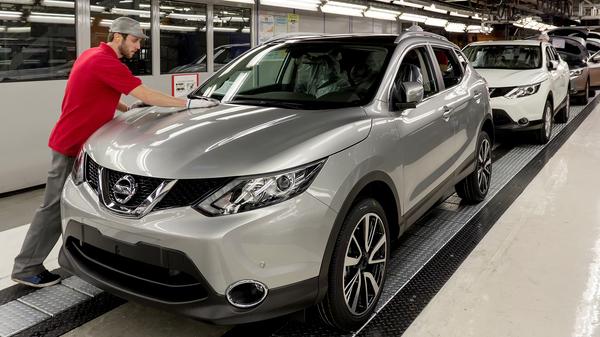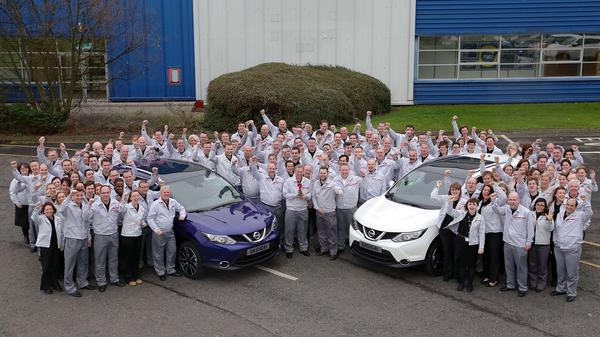 1. It's built in Sunderland
The North East can't help but love its own – it's the only reason Donna Air wasn't immediately stripped of her Metro Centre Loyalty Card after developing that weird accent of hers – and the Qashqai is definitively a product of the North East. Knocked together by thousands of Mackems in Nissan's Sunderland plant, the sense of regional pride in the Qashqai is palpable. It even crosses the Sunderland-Newcastle divide, which is 20 miles physically, but many, many thousands of miles culturally.
2. It's a winner
With our football teams seemingly in a perpetual state of decline, and Ant & Dec moving to London long ago, winners are few and far between in the North East. But the Qashqai is a homemade winner if ever there was one: it started a whole new car segment (more of which later), and has stayed on top of it for eight years now. Many have imitated, but none have surpassed the Qashqai's all-round brilliance.
3. It's cheap as owt to run
The fact that every single job in the UK is inside the M25 these days means that money isn't as free flowing up North as it is in London Village. Therefore, a big family car that does a claimed 74.3mpg (when there's a 1.5-litre diesel in it) is the very definition of thrifty family motoring.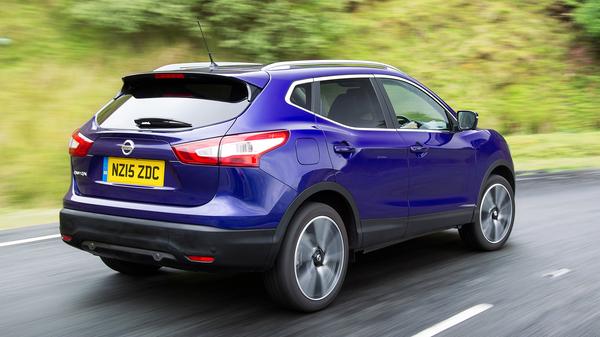 4. It's canny spacious
The Tyneside that we all live in is cramped enough without also having to put up with no space on the way to the weekly visit to the set of Byker Grove. Thankfully, the Qashqai is as spacious as Geoff Man's Astra van, with a lovely big twin-floored boot, all manner of sizeable interior storage compartments, and receptacles big enough for two cups of beans.
5. It's got a geet easy multi-media system
The Qashqai's touch-screen navigation and media system doesn't look very stylish, but it's one of the most intuitive on the market – so flicking between listening to Newcastle United being relegated on Real Radio and the cathartic comfort of a Lindisfarne CD takes very little time and thought.
6. It's not a Sports Direct. Or a coat.
The North East has a love-hate relationship with Sports Direct: Toon fans hate it and Sunderland fans love it, for reasons obvious to anyone that watches Premier League football. Nobody cares what Middlesbrough fans think. As usual.
So, with the Qashqai not being a branch of Sports Direct, it instantly gains a bonus point on the banks of the Tyne. And also, it's not a coat or jacket of any kind, which amounts to the same thing. Coats can bugger right off up North.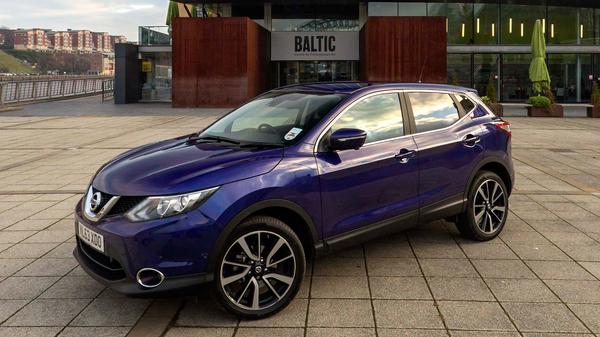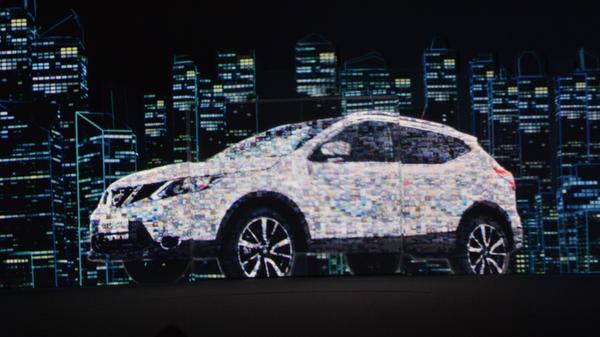 7. It (sort of) revolutionised transport
We love a good transport pioneer in the North East. We're good at that sort of thing. Look at George Stephenson, from a little village called Wylam in Northumberland, who was responsible for revolutionising public transport by designing the first steam train inter-city railway. (We like to think he built the whole thing himself, too, with his quill behind his ear.)
Anyway, the Qashqai revolutionised transport... Well, it lifted the ride height of the family hatchback a bit... And in many ways it's the very antithesis of Stephenson's public transport... What point were we making, again?
8. It's salt of the earth
'Salt of the earth' is an often-used friendly euphemism for 'common as muck' in the North East. The Qashqai is salt of the earth. It gets the job done. It's not flashy. It does everything without a fuss. It works. We like that.
9. It's a crossover. Like a bridge.
Car PR people love a daft word to describe a car they've made. That's why the Qashqai started the 'crossover' segment, rather than the 'pretendy 4x4 on the cheap' segment. Anyway, a crossover is a bridge, and everyone knows how much the North East loves a good bridge. The semantic link makes it a winner.
On that spurious point we'll end. And now you know why this wasn't a top ten.