Feature
Cool campsites
Ahead of the holidays, we take a look at the coolest campsites in the UK - including cool campsites in England, Scotland, Wales and Northern Ireland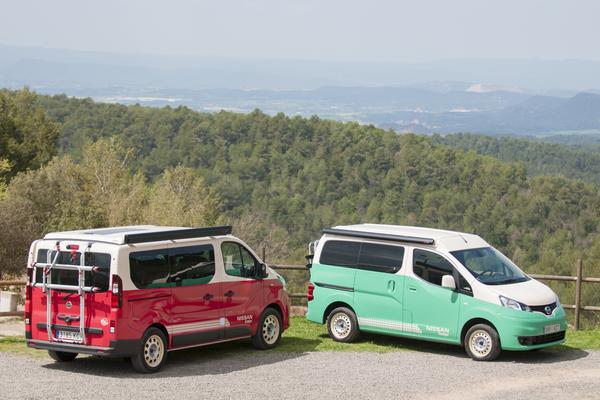 With Spring half term around the corner, now's a perfect time to pack up the family and explore the coolest campsites in the UK.
We're lucky to have some incredible scenery and you don't need to go too far to enjoy it. If you're willing to brave the weather, getting outdoors is good for your health, and normally creates some memorable times (and a word of advice – don't pitch your tent at the bottom of a hill, if it rains, you're in for a soak). If camping isn't quite your thing, or you don't own a campervan/caravan, you could also try glamping – which is a slightly more glamorous alternative. With that in mind, we've made a list of cool campsites and glampsites across the UK. So, what are you waiting for?
Cool campsites in England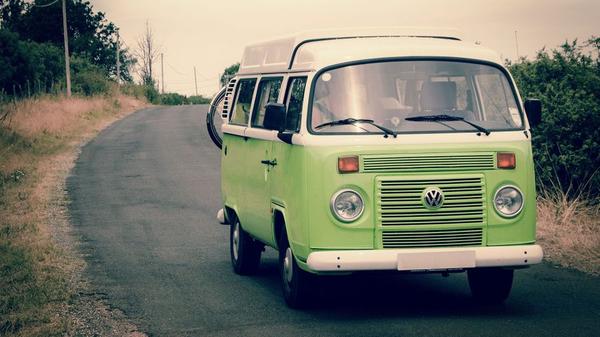 Cool campsites on the English coast
Where? Koa Tree Camp, Devon
Why? Glamping destination Koa Tree Camp offers "geodesic domes or rustic wooden cabins" in a relaxed farmland environment just a short distance from Devon's beach. There's a real emphasis on sustainability, and plenty to do including surfing, yoga and massage. Where? Norman's Bay, East Sussex Why? Perfect for walkers and nature lovers, the Norman's Bay campsite sits near sand and shingle beaches and is a short distance from incredible tourist spots like Pevensey and Herstmonceux castles.
England's coolest campsites inland
Where? Wapsbourne Manor Farm (WOWO), East Sussex
Why? Just two hours outside of London, this 150-acre site is popular with families looking for old-school entertainment like making camps, tree-climbing and getting back to nature. WOWO (as regulars call it) also offers free camping to musicians on Saturdays in return for fireside songs. Where? Northlees Camp Site, Hathersage Why? Nestled in the Peak District, this cool campsite is perfect for active holidays – offering climbing and bouldering alongside plenty of cycling and walking routes. There's also plenty of views, with the nearby woodlands, farmlands and moorlands all managed for conservation.
Cool campsites in Wales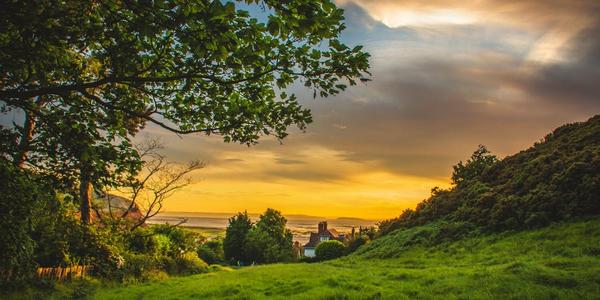 Cool campsites on the Welsh coast
Where? Hillfort Tipis, Pembrokeshire
Why? Somewhere between glamping and camping, there's no electric but plenty of rustic cooking, beds and solar lighting in the tipis and bell tents. The site covers 30-acres, with the ruins of an Iron Age fort, the Pembrokeshire Coast Path and dolphin-spotting all available nearby. Where? Three Cliffs Campsite, Penmaen, Swansea Why? 10 minutes' walk from Three Cliffs Bay, 15 minutes' drive from Rhossili beach and Llangennith surfing beach – you're spoilt for coastal choice here. The site accepts tents, caravans and campervans and is super dog-friendly.
Wales' coolest campsites inland
Where? Castle Knights Camping, Usk
Why? Camp or glamp in the grounds of Usk Castle, with access to kitchen and washroom facilities and plenty of verdant surroundings. Nearby attractions include the Forest of Dean and Sugarloaf Mountain, and you're not too far from Cardiff. Where? Fforest Fields, Llandrindod Wells Why? Based in mid-Wales, this 500-acre farm include two lakes, plenty of wildlife and stunning views. Accommodation covers camping, glamping and stone cottages. They also have a "Silent Night" policy for a peaceful sleep after 11pm every night.
Cool campsites in Scotland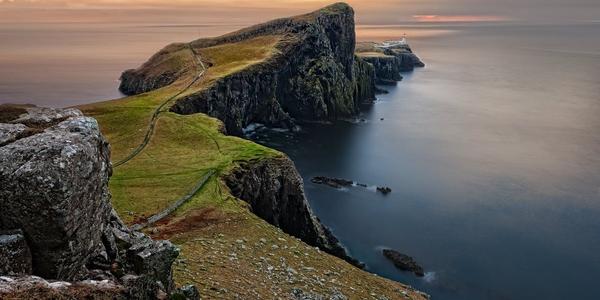 Cool campsites on the Scottish coast
Where? Wheems Organic Farm, Orkney Isles
Why? Encircled by the sea, this six-hectare "ecological and organic" hilltop site features bell tents, a Mongolian yurt and stunning cottage space alongside room for tents and campervans. At the farm, you're a 10-minute walk from the beach and 20-minute drive from Kirkwall. Where? Sandwood Bay, Sutherland Why? Located by one of the "most unspoilt beaches in Britain"; Sandwood Bay's nearby attractions include a mile-long beach, the Am Buachaille sea stack and a freshwater loch full of trout.
Scotland's coolest campsites inland
Where? Comrie Croft, Perthshire
Why? Based on traditional Scottish crofts, this cool campsite mixes space for tents with Nordic katas, a Tea Garden and an onsite bike shop – perfect for the woodland trails nearby. Comrie Croft also includes solar and wind-powered facilities. Where? Ardnamurchan, Acharacle Why? Ardnamurchan campsite is a couple of miles from the furthest western point in Britain – a rocky outcrop of land that you reach via ferry and a single-track road. Beyond that adventure, you'll also be near the village of Kilchoan and the Sound of Mull.
Cool campsites in Northern Ireland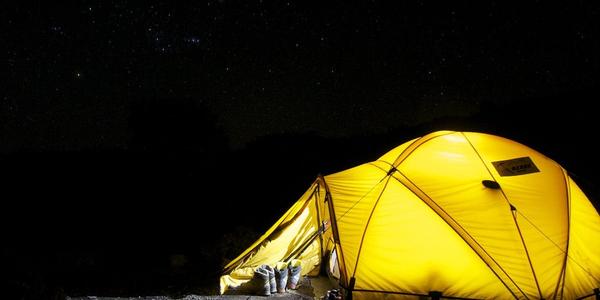 Cool campsites on the Northern Irish coast
Where? Cushenden Holiday Park, County Antrim
Why? Nestled in a woodland and five minutes from a beach, this cool campsite is close to plenty of stunning views, including the Glens of Antrim, Torr Road, Rathlin Island and the Cushendun Caves (as seen in Game of Thrones). Where? Causeway Coast Holiday Park, Ballycastle Why? As alluded to in the name, this campsite is close to the UNESCO-site and tourist hotspot, Giant's Causeway. The site is also within walking distance of Ballycastle and the Glens of Antrim, and feature great views over Ballycastle Bay and the cliffs of Fairhead.
Northern Ireland's coolest campsites inland
Where? Dungannon Park Camping, Dungannon
Why? Not far from the busy shopping town of Dungannon, this caravan site is a 70-acre parkland with a still water lake – offering you the best of both worlds. On-site activities include fly fishing, coarse angling and orienteering. Where? Round Lake Caravan Park, Clogher Valley Why? This leafy campsite offers something for everyone, nestled close to Fermanagh Lakelands, Blessingbourne Mountain Bike Trails, Carleton Trail, Fivemiletown and Enniskillen. It also includes space for campervans and tents, plus angling and children's activities.