Feature
10 in 10 with Linda Jackson, global CEO of Citroen
We sit down with Linda Jackson, global CEO of Citroen, to discuss everything from to online sales to getting more women in the automotive industry.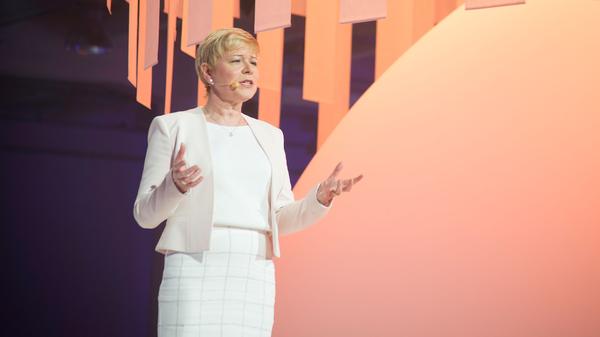 Words by: Erin Baker
Published on 2 August 2019 | 0 min read
1) Are you a car person?
Am I a petrolhead and am I in the garage, tinkering around with engines, and do I have 24 different classic cars? No. But do I like driving, and do I like cars and the liberty it gives people? Yes. I started in this industry when I was 18, and I'm still here and I'm 60 and therefore I must like it. I think it's probably the actual product: the car says something about us - we choose the colour, the model - you buy it with emotion. 2) What's your favourite old Citroen, and your favourite current Citroen? My favourite old Citroen changes from day to day…probably a 2CV, not because I had one, but because it was the most sold car by Citroen and it changed the way people look at cars. I had the opportunity to be in a 2CV going round Paris as part of the centenary celebrations and you could see people love that car. My favourite current car? The C5 Aircross SUV - it's so comfortable and the one I'm driving currently. It embodies everything I'm trying to say, and it has great design. 3) Why has Citroen focused on comfort as the main attribute of the brand right now? Comfort has been at the heart of what Citroen can do for 100 years. We went to the conservatoire [where examples of every Citroen every built are kept in Paris] with the design and product teams. The product team said they'd come back and sat in every car and it was comfort that stuck out. Comfort is about the seats, the storage space, the suspension… Not many manufacturers talk about comfort. For people buying my type of cars, it's comfort that matters. 4) Should female customers be talked, messaged or marketed to differently from male customers? No, I don't think women consumers should be talked to differently. They look for different things in cars but we shouldn't change our tone. We should explain to them what's different about it as we should to men. It's not about trying to find a different tone but we do need to widen the subject to say how [a certain car] can be beneficial to their lives. "Inspired by you" is the new Citroen logo since 2017. It's for real people - the C4 Cactus ad has the father taking his kids to school, for example. 5) What's patronising and what's helpful to women when it comes to how you design a car? You've got to be careful because there's always a fine line…Do we design cars for women? No, we design cars for everybody, but do we do loads of research? We have a women's forum who look at our designs before they go to market. Do I look a cars differently to my male colleagues? I test lots of our news vehicles on tracks every couple of months. When I get into a car, of course I want it to have a good engine and smooth gearbox, but I'm also looking at: what is the storage space, where am I going to put my handbag? These are things you need to understand. That's not being patronising, thats being practical. It's the way you explain it - everybody is looking at a car in a different way. It's trying to find the right messages. 6) Do you think the industry needs to veer towards positive discrimination in getting women into engineering, design, management roles in the industry? I don't agree with quotas - if I got this job that I'm currently in because I'm a woman, then that denigrates my ability - I should get the role because of my ability to do the job. Positive discrimination always worries me slightly. That doesn't mean I don't think there should be more women, and we should encourage it, but not by chasing statistics. We've got to work out why there aren't more women in the industry. It's moving and changing - it's completely different to how it was 25 years ago - I can remember being in rooms with 300 executives and there being three women - two from HR and myself. But it's changing. It would be great to have more women in this industry because 50 per cent of our customers are women and also, the industry is changing so much now. It's about how you create a brand experience, so it's also about digitalisation, social media, all of that is relevant and there are very capable women who can do that as well as men. The designer of the interior of Citroens is a woman. But why did she get the job? Because she was the best person. I'm invited to many things to encourage women and be a mentor…I went to one just recently and they said to me it's great you're here - I said it's great, but it's actually quite sad that we have to have this. In 10 years time I hope there won't be these events. 7) Which other brands to you admire? There's so many these days. Go back 10 years ago and you'd say they're not so good on quality, but nowadays they've all got the same quality - it's about a sense of taste - what do you like the most? It's impossible for me to choose because all have something that's interesting, and many have problems, because this industry is changing so rapidly. 8) Does it feel to you like we're in the middle of a step change in the industry? The product used to be about powertrains, now it's about connectivity and sustainability, two characteristics geared up towards the female consumer. It's true - which is why we need more women in the industry, because why wouldn't they want to be part of that evolution? I honestly believe we're in a step change - not just in the product but in the way we treat our vehicles - we moving from something that's so traditional - you buy your vehicle, you take it to the dealership, you have it mended or you buy another one. Now we have a whole range of people who don't necessarily want to own a car - they want access to a car, so you've got the implications of car sharing, and more and more of us want to lease a car. There's a statistic by the United Nations that says by 2050 68pc of us are going to be living in cities, which means what do you do about urban mobility? That's one of the reasons we did our Ami One concept. The world is changing; and it's going to change more in the next 20-30 years that it has in the past 50 because it's not just the object that is changing, but the way we interact with it. I can imagine in 2040 we don't own cars but we are leasing cars or we have a subscription so we have access to an electric car one time, something else another time… 9) Is Citroen geared up for 100c online purchasing? This is what we proposed with the Ami One concept. It has an eco system that you manage by you smartphone - you get into it with your smartphone, you can have it for five minutes, five hours which is like car sharing, you could have it for five days or five weeks which could be renting it, or you could have it one year and lease it or buy it. So the whole spectrum of customers are covered by one object and on eco system, and I really believe that is where we're moving to. 10) Where does that leave the retail experience? Even when you go down that route, people still want to touch and feel so maybe much of the transaction will be online but I still think with a product that's the most expensive behind your house, people want to touch it - it goes back to it being an emotional subject - you want to test it, you want to look at the colour in reality not a screen, so retailing will move to something that's more experience-led, where you can drive the vehicle etc, less than the selling process it is currently.