Advice
What oil does my car need?
If your oil light has come on and it's time to top up, but you've got no idea how and what oil it might need, we've got all the answers…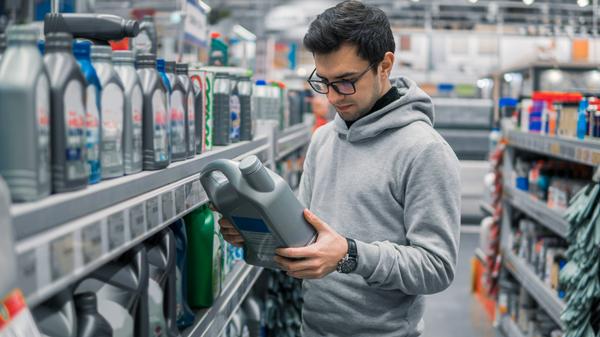 The time has come. The oil light has come on in your car and you've got no idea what you need to do and what oil you might need. You might be one of those people who has only opened your car bonnet once or twice to fill up the washer fluid. There are a lot of options out there, and of course you don't want to get the wrong one.
Why do you even need oil? Cars need oil to help keep the fast-moving parts in the engine well lubricated. If you are low on oil, and consequently have friction in those parts, it can be very bad, and very expensive. If you use the wrong oil in your car, it won't be an immediate disaster like it would be if you put the wrong fuel in, but a few thousand miles down the line, you will have some big issues, and it will decrease the life of your engine. To find out which oil you need, all new cars come with a recommended grade – and likely a recommended manufacturer – listed in the manual. It will be shown in numbers, separated by a w, such as 5w30.
If you don't have the manual to hand, companies such as
Shell
,
Mobil
and
Euro Car Parts
all have oil matching services on their sites. You'll either need your registration, or make/model/year/engine/fuel information.
The '5w30' is the grade number, which indicates the viscosity of the oil. It is also blended for different types of engines, which is an ACEA (European Automobile Manufacturers Association – organisation that represents European vehicle manufacturers and sets requirements for modern lubricants) specification i.e. ACEA A1/B1. These two things are the important bits to look for. Brand shouldn't matter much as long as the ACEA specification and the grade is correct, but it's always good to choose a reputable manufacturer. It's also a good idea to check your oil levels around once a month, and know how often you need to change your oil – this will also be listed in your manual. If you have an older car which does a lot of miles, this will be more regularly than a brand-new car. Most people rely on dealers to change oil, and if your car's booked in for a service, you can take your own oil along for a dealer to use.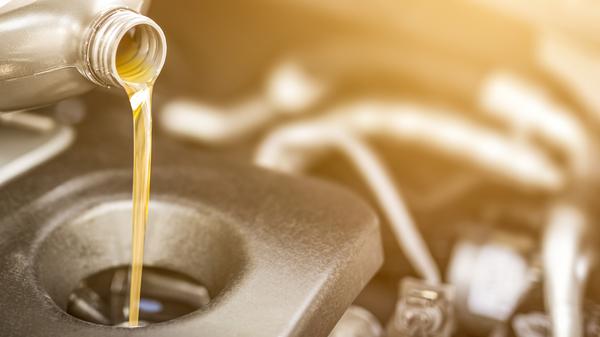 How to check your oil level and top it up
1. Check your engine oil when the car is on level ground and the engine is warm.
2. Stop the engine and wait five minutes. 3. Open the bonnet and pull out the dipstick – it should be brightly coloured and easy to find. 4. Wipe the dipstick clean. 5. Push the dipstick all the way back in, and pull it out again. 6. Check whether the level is between the two marks. 7. If it's low, your car will need some more oil. Open the oil filler cap and pour the oil in. Make sure you give it time to drain in and don't overfill it – that's as bad as having a low oil level.