Advice
First-time buyer? Ten reasons why a scooter is a top choice
Whether it's being able to get on your bike at 16, a less intimidating amount of power, fuel efficiency, speeding up your commute, or something else, there are loads of reasons why a scooter could be the best choice for your first motorcycle.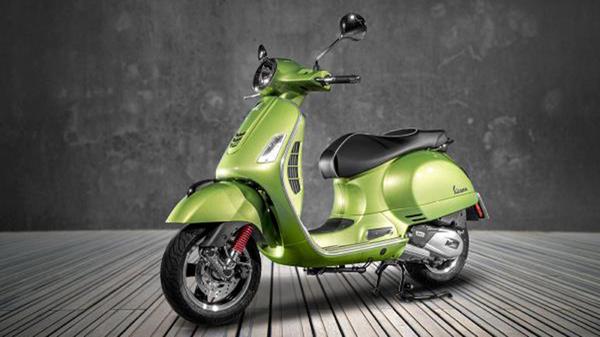 If you've never owned or ridden a motorcycle before, the prospect of getting one can be scary. If powerful bikes aren't for you, but you still want the thrill and freedom a car may not be able to give, getting a scooter as a first-time buyer is a great option.
Here are ten compelling reasons that prove why a first-time buyer should pick a scooter:
Starting early
Anyone aged 16 or over can start learning to ride a scooter – meaning you can get on the road a whole year earlier than car-users.
To ride your scooter on public roads, you'll first need to get your provisional licence (which you can apply for three months before your 16th birthday. Once you've got this, you'll need to complete
compulsory basic training
(CBT), which allows you to ride your scooter on public roads. The CBT certificate expires after two years, so if you want to continue riding your scooter, you must pass your
full moped or motorcycle test
, or you'll have to retake the CBT course. While using a scooter with only a CBT certificate, you'll have to ride with L plates and can only ride a scooter or motorcycle that has an engine of up to 125cc.
Not too powerful
Scooters in general are not as powerful as motorbikes, which is great if you're a first-time buyer. Too much power can make handling tricky and if you're not an experienced rider, it can be easy to lose control.
Motorcycle engines can range in size from 150cc to 2,000cc (and even more in some cases), while most scooter engines range from 50cc to 300cc. Scooters of 50cc can get up to 30mph on average and some reach a top speed of 40mph, while 250cc scooters can typically hit a top speed of 75mph. If you're based in a city or town and will only need the scooter for short journeys, a 50cc will be perfect, but if you're looking to travel a little further, you might want something with a bit more oomph to get you from A to B.
Easy to handle
The prospect of owning and riding a scooter on public roads can be daunting for a first-time buyer, especially when roads are becoming increasingly congested. But due to the lightweight and nimble nature of a scooter, handling is easy – allowing you to filter safely through traffic.
Scooters also have a smaller wheelbase than motorcycles, making them easier to handle at slower speeds.
Fuel efficient
Scooters are extremely fuel efficient, meaning you won't have to refuel every time you go for a ride. As with all vehicles, how fuel efficient a scooter is will depend on the engine size (and the way you ride).
In general, a 50cc scooter averages 100 miles per gallon (mpg), while a standard car offers around 50 mpg. A Fiat 500 for instance, offers 59 mpg, while a Yamaha Zuma 50F boasts an average of 132 mpg.
Skip the queue
Legally, scooters can take full advantage of the bus lane in many areas, so you can skip the queue and make good time on the road if you choose one as a first-time buyer. Check your local council's website to find out if this applies in your area.
Zipping through city traffic is also a great benefit, making commuting a lot easier, faster and less stressful. Scooters are also small enough to squeeze into the tightest of parking spaces and the best part is… they are usually free to park! Council-owned pay and display spaces, permit parking zones and limited waiting bays across the UK can all be used for free by scooter and motorbike riders. Private multi-storey car parks often have free motorcycle parking areas, and even ordinary pay-and-display car parks will usually have a policy of allowing bikes to park ticket-free, provided they do so in a parking bay and not on a walkway.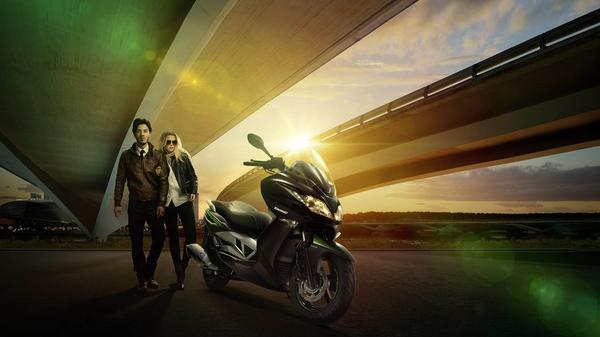 Cheaper to buy
Whether it's new or used, getting a scooter as a first-time buyer is usually cheaper than buying a car. Of course, this all depends on year, make, model, engine size and other factors, but buying a scooter instead of a car can save you money.
For the price of £1,000, you're looking at a brand new 50cc scooter, whereas if you were to spend the same amount on a car, you'd be lucky to get a 2005-2010, high mileage, small-engined used car.
Cheap to insure, tax and MOT
As well as being cheaper to buy, scooters are usually a lot cheaper to insure than cars. There are many different types of insurance options available, and you can even get
insurance designed for scooter owners.
Scooters and motorcycles are also far cheaper to tax than cars. For instance, it costs £19 to tax a scooter or motorcycle with an engine less than 150cc for 12 months. Depending on the vehicle's average CO2 emissions, the price to tax a car can vary from £15 to £2,000 for 12 months. In addition to this, the maximum MOT fee for a scooter or standard motorcycle is only £29.65 – approximately £25 cheaper than the cost to MOT a car.
No hassle
The easy-to-use nature of scooters is what makes them so attractive. While some scooters are designed with a clutch and gears, most are not – they are simply twist-and-go.
These automatic beauties are easy to ride and handle, making commuting far less taxing on the rider. This also means that it doesn't take long to go from complete beginner to scooter pro, even if you are a first-time buyer.
Eco-friendly
One of the most appealing things about scooters is how eco-friendly they are.
Producing approximately 72% less CO2 than the average car, scooters are better for the environment than many other vehicles on the road. All those extra miles per gallon you get from a scooter really do add up, and you'll burn far less fuel each year on two wheels than four. That's good for the planet, and great for your bank balance. For extra eco-points, you could look into an
electric scooter
instead of a traditional petrol-powered model.
Road-friendly
Small in size, scooters help to reduce traffic congestion because they only take up a small portion of road space.
The lightweight nature of a scooter also helps to minimise the amount of damage caused to the roads, which in turn lessens the amount of road repairs required. In London, congestion charges apply to the majority of road-users, costing £11.50 per day. However, scooter and motorcycle riders are exempt from this – another reason why a scooter can be a popular option for a first-time buyer looking to save some money. Whether you're eager to get on the road earlier than car users, or you're attracted to the low running costs, there are plenty of reasons why getting a scooter as a first-time buyer is a great option.
Looking to buy a scooter?