Advertise to over a million buyers*

Dedicated support team

Free to list if your bike is under £1000
Join thousands of happy sellers
Auto Trader Trustpilot rating: Excellent
4.7/5
Score is based on 87,710 reviews
Auto Trader Classified Advert
Auto Trader
Classified advert listing on Auto Trader
Advertise to over a million buyers
With thousands of bike buyers visiting our website daily, it's highly likely someone is currently searching our website for the bike that's sat on your driveway or in your garage. If you have a popular model, it can sell within 24 hours.
How to sell your motorbike, fast
Take great photos
It may sound obvious - but taking good-quality photos can have a huge impact on the time it takes to sell your bike. Adverts with good photos sell much faster.
Keep it snappy
Keep your vehicle description short and simple. Call out optional extras that other similar bikes may not have. And don't forget to mention full-service history if you have it.
Be honest
It's important that your vehicle description is accurate. If your bike has a small scratch on it – be honest about it. It'll save time with needless viewings if buyers are aware of any faults from the get-go.
Get the most money
Unlike other websites, we won't take a cut of the price – it's your bike, it's your money.
If your bike is priced up to £1000, you can advertise for free for 3 weeks.
If your bike is worth over £1000, you can advertise from £19.95 for 2 weeks - a small price compared to the amount you could lose to a bike buying site.
Sell your bike for
FREE
If you advertise your bike with our basic package for 3 weeks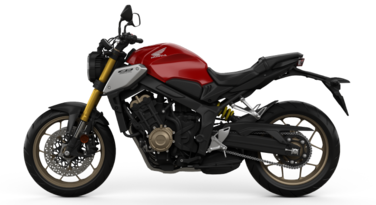 Top tips on selling your bike
How should I write a bike advert?
A good advert can help to sell a motorbike or scooter more quickly and for more money, so it's important to do it as well as possible
Helping people sell bikes since before the internet
From humble beginnings as a local classified magazine, to the UK's largest digital bikes marketplace – we've helped millions of people sell their bike with ease.
Auto Trader Trustpilot rating: Excellent
4.7/5
Score is based on 87,710 reviews
Auto Trader Classified Advert
Auto Trader
Classified advert listing on Auto Trader
About Auto Trader
*Auto Trader internal data, monthly average users from 2020.