Pre-haggled prices
Available now
Flexible finance options
Find a bike to suit your lifestyle
Not sure what you can afford?
Most new bikes are available to buy on finance. Work out how much you can afford every month with our handy finance calculator.
How much can I afford?
In stock and available now
There's no need to wait months for your new bike to be built and shipped to you. On Auto Trader, you'll see which brand-new bikes are in stock, so you can find and buy it today.
See what's in stock
Find deals on popular models
New bikes come with great benefits
Full manufacturer warranty
New bikes come with full manufacturer warranty, so in the unlikely event anything goes wrong – you're covered.
Flexible finance options
Most new bikes are available to buy on finance, to help you break your costs down into affordable monthly payments.
Latest technology
New bikes come equipped with the latest technology and fuel efficiency systems, to help you keep costs down in the long run.
Need a second opinion?
Check out the latest bike reviews from our team.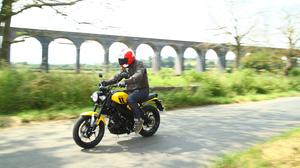 Yamaha XSR125 retro/roadster (2021-) review
New A1 125 brings style and versatility to learner category by blending class-leading MT-125 performance with 'Sports Heritage' looks borrowed from bigger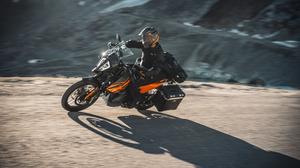 KTM 890 Adventure adventure/enduro(2021 - ) review
Enlarged successor to 2019's 790 Adventure adds power, sophistication and refinement to an already excellent middleweight adventure/all-rounder – and if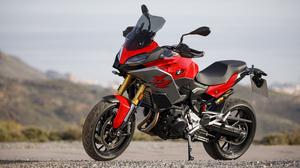 BMW F900XR Adventure (2020 - ) review
Parallel-twin powered 'mini S1000XR' is one of BMW's latest stars due to immense versatility, great, engaging dynamics and tempting value – so much so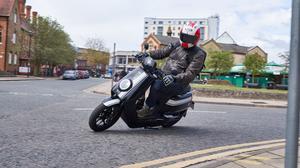 NIU NQI GTSPro electric scooter (2021-)
NIU (pronounced 'new') may be an, ahem, new electric scooter brand to the UK but this Chinese company is already firmly established in the Far East, feature
Celebrating over 40 years in the industry
Since 1977, we've helped millions of people find their perfect bike. Together with manufacturers and retailers, we constantly strive to make bike-buying easier.
Auto Trader Trustpilot rating: Excellent
4.7/5
Score is based on 62,170 reviews
Auto Trader Classified Advert
Auto Trader
Classified advert listing on Auto Trader
About Auto Trader