Is an electric bike or scooter right for me?
Owning an electric bike or scooter may result in some lifestyle changes. They may be minor, they may be for the better, but knowing exactly what to expect means you'll be even more confident when you come to buy your first electric bike.
What licence & training do I need for an electric bike or scooter?
What licence type you will need to ride an electric bike or scooter will depend on the power of the bike you want to buy.
Getting on a bike or scooter is easier than you think, most of the time it starts with a 1 day CBT training course.
Read more about what licence & training you will need to get on the electric bike or scooter you want here.
Learn more
Charging at home and on the go
Cutting the petrol station from your routine is one of the biggest changes you'll face when you go electric. Electric bike / scooter technology is much further ahead than other vehicles. Lots of manufacturers have developed bikes and scooters which you can charge them at home via a UK 3 pin plug - meaning you won't have to install costly charging points.
Learn more
Calm your range fears
If you've got 'range anxiety' (the fear an electric bike will run out of charge and leave you stranded) then you'll be pleased to hear the battery range of bikes is increasing all the time. You can learn more about and the difference ranges electric bikes have in our guide.
Learn more
More about electric bikes and electric scooters
Need a second opinion?
Check out the latest electric bike/scooter reviews from our team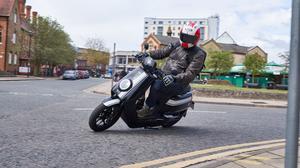 NIU NQI GTSPro electric scooter (2021-)
NIU (pronounced 'new') may be an, ahem, new electric scooter brand to the UK but this Chinese company is already firmly established in the Far East, feature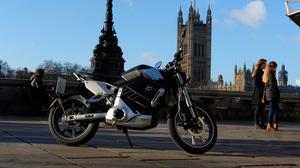 Super Soco TC Max review (2019 - )
Super Soco are current UK market leaders in electric bikes with their stylish, Chinese-built range of 50 and 125-equivalent scooters and bikes and its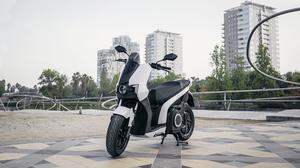 Silence S01 Electric Scooter (2021-) review
The combined issues of urban air quality, congestion and Coronavirus are accelerating demand for smaller, affordable electric vehicles. The Silence S01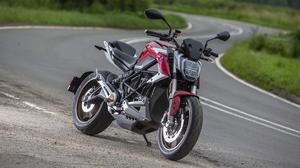 Zero SR/F (2019 - ) electric bike review
Electric bikes may be the future but common consensus is their performance, range and price isn't quite there yet. But Zero's new SR/F is the closest thing