News
Why electric vans aren't the expensive choice
If you think the cost of electric vans is stopping you making the switch get ready for a pleasant surprise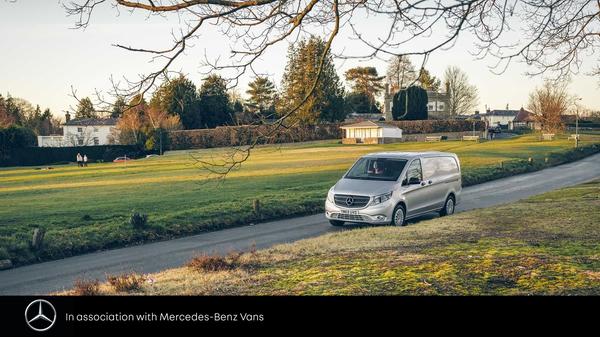 Sponsored article in association with Mercedes-Benz Vans
There are plenty of good reasons to consider an electric van, from the effortless, silent performance to the eco-friendly image a zero-emissions vehicle promotes for your business. And, according to Auto Trader research, it seems nearly two-thirds of van buyers think they will make the switch to an electric or hybrid model in the next five years. However, in the same survey, significant numbers raised cost as the main reason for sticking with petrol or diesel right now. Asked specifically why they wouldn't opt for an electric or hybrid model for their next purchase, private owners choosing vans as a lifestyle or personal vehicle listed upfront price and running costs as the two main reasons. In the case of Small and Medium Enterprise (SME) business users 43% said running costs were the biggest barrier to going electric. Perception is one thing but in the case of electric vans the reality is a little different and the assumption they're more expensive than conventional internal combustion powered models doesn't necessarily stand scrutiny. Here's why. When it comes to purchase price it's true a Battery Electric Vehicle (or BEV) can look costly against equivalent models with fossil-fuel engines, and for any business owner start-up costs are of course a vital consideration. Thankfully the government is doing its bit to lower the stumbling block for going electric. Just as it does with passenger cars, it offers a plug-in grant to help level the playing field between conventional and battery-powered vehicles and make the latter more attractive. The good news is that in the case of vans it's an even more generous subsidy than it is for passenger cars, and amounts to as much as £6,000 off the price of any pure-electric model.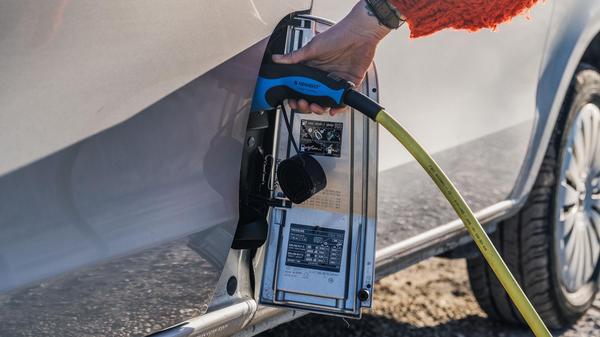 Save on fuelling and congestion charging
But what about the cost of installing the all-important charging point at your home or business to realise the advantages of fast and cost-effective charging for your new electric van? You'll likely get a return on that investment pretty quickly in terms of the money saved in petrol or diesel but it's another set-up cost to factor in and one many manufacturers offset with partnerships with popular charging-point suppliers and incentives like free or subsidised installation when you buy a new electric van. For certain buyers there are also government grants available to help with the cost of installing your own charging points.
So dig a little deeper into the price of a new electric van and you might be pleasantly surprised to find it comes in at less than you feared. But what about running costs? Here, again, buyers seem to have significant concerns about how much it will cost to live with an electric van compared with a conventional one, with over a third of those questioned saying it was the biggest factor stopping them making the switch. The reality might not quite play out that way, though. When it comes to fuelling a conventional petrol- or diesel-powered van you could be budgeting around £60-£70 every time you visit the filling station forecourt. Internal combustion-powered vans aren't at their most efficient around town, either, so even if you're not covering huge mileages fuel costs can still be significant. But plug your electric van into a home-charging point, get smart with the apps and set your timer to benefit from off-peak electricity tariffs and you could easily replenish the battery while you sleep for less than a tenth of the cost of that tank of diesel. Add that up over the course of a working week, year or the anticipated ownership term of the vehicle and you can see how the savings can really pay, more so if your business operates a fleet. Tolls, congestion charges and the cost of entering low-emission zones are another 'hidden' expense when running any vehicle, but one an electric version can significantly reduce thanks to incentives to get people into less polluting cars and vans. Currently London is the only place in the UK that charges people to drive in its centre. The Ultra-Low Emission Zone meanwhile penalises drivers of older, more polluting vehicles and expands its geographical boundaries much further. It's no secret other cities across the UK are looking at similar schemes to tackle localised air quality issues, with financial incentives to encourage drivers into zero-emission vehicles.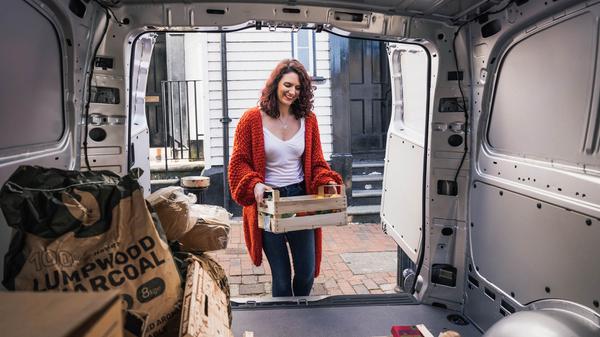 Tax and maintenance are cheaper, too
Taking London as an example it currently costs £15 per day to drive into the central Congestion Charge zone, with an exemption for certain hybrid and fully electric vehicles. That changes later this year and will only apply to purely electric vehicles but, straight away, there's a huge saving in your daily running costs if your work takes you into central London on a regular basis.
Another saving is Benefit in Kind (BIK) taxation; while BIK isn't as big a factor for commercial vehicles as it is for company cars there is a reduction in the charge for pure electric vans, as well as zero Vehicle Excise Duty. These are all factors in favour of going electric when it comes to comparing like-for-like running costs. Maintenance is another area where van drivers can save money by going electric. While they have the performance to compare with internal combustion powered vans in all sorts of driving situations, BEVs are particularly suited to stop-start urban driving and usage that requires lots of short journeys. This pattern of driving is particularly hard on internal combustion engines, both in terms of fuel efficiency and wear and tear.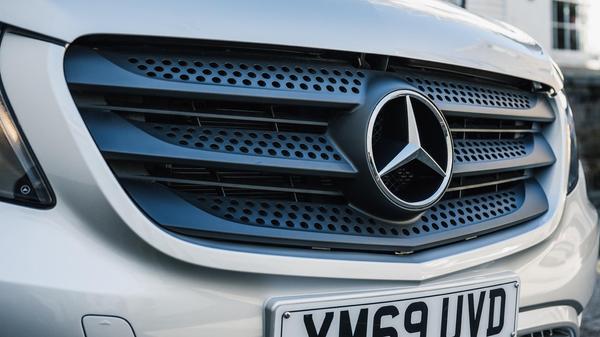 Start your working day fully charged
An electric van requires no regular oil and filter changes, doesn't have spark plugs or belts that need replacing like a petrol or diesel motor and there is no clutch or gearbox to wear out. Even brake discs and pads get an easier time of it, given the fact much of the deceleration is handled by the motor as it regenerates battery power when slowing down. Like any vehicle an electric van requires regular maintenance and safety checks for tyres, suspension and other components but it's clear to see the kind of ongoing maintenance costs drivers of regular vans are all too familiar with will be much reduced with an electric van. Add that up over a fleet of vehicles and it suddenly looks very favourable on the annual accounts.
Finally it's worth factoring in time efficiency into the ways an electric van can make financial sense. Everyone knows time is money in any working environment and the host of connected services manufacturers integrate into their electric vans mean you can spend more time getting the job done. Whether it's downloading routes from your phone to the vehicle's navigation, optimising routes round jams with live traffic information, finding out where the cheapest available charging points are or sending details for the next delivery location directly from the office to the driver electric vans benefit from being fully connected with the wider world through phone and desktop apps. The fact every electric van can start the working day fully charged and ready to go the moment you climb aboard is also a huge convenience benefit, meaning no time-consuming diversions to the filling station on the way to a job. So there we have it. An electric van doesn't just make environmental sense – it can also save you money in running costs along the way too. If you were biding your time before making the switch there really is no need…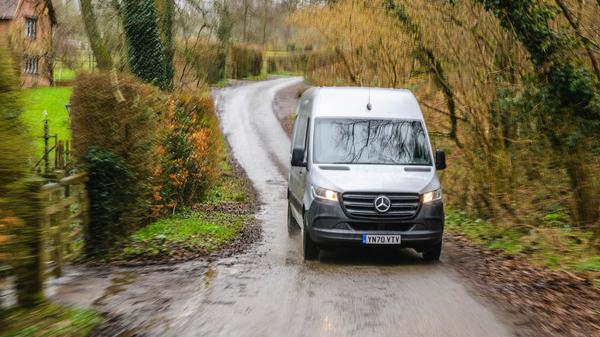 More about electric vans