Expert Review
Vauxhall Movano-e Panel Van LCV (2022 - ) Electric review
The launch of the Vauxhall Movano in 2021 was a bit of a backwards step when compared with its predecessor.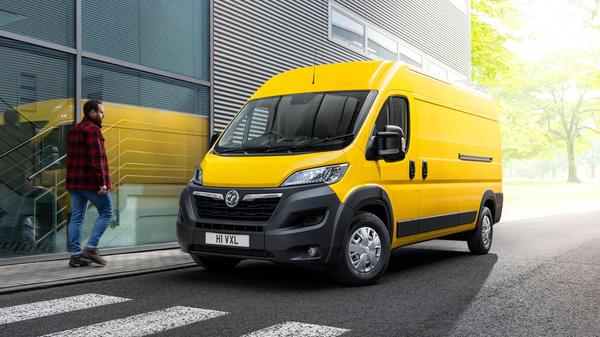 Words by: Auto Trader
Published on 3 March 2023 | 0 min read
The Auto Trader expert verdict:
Available new from £76,172
While this Movano Electric added a zero-emissions drivetrain to the large van in 2022, it's not the best example of the breed. The installation of the electric powertrain isn't as seamless as it is in some rivals, while the limited range and low performance on offer mean it has very limited appeal.
Reasons to buy:
Easy to drive
Zero emissions running
Available immediately
Cargo & practicality
The Movano Electric is offered in just two body styles, these are both based on the H2 roof height and come in L3 and L4 body lengths. Cargo volumes are 13 and 15 cubic metres respectively, and it's worth noting that the addition of an electric powertrain doesn't affect the internal dimensions of the Movano, so the Electric has the same cargo capacity as the diesel versions. The L3's cargo area measures 3,705mm by 1,870mm, while the L4 is 4,070mm by 1,870mm. Both vans also have a width between the wheelarches of 1,422mm and the H2 has an internal floor to roof height of 1,932mm. Payloads are different for the Electric models because the addition of a heavy battery under the cargo floor eats into the amount of weight that can be carried, with a maximum payload of 1,150kg on offer.
Expert rating: 3/5
Interior
It was a bit of a surprise when the Vauxhall Movano arrived in 2021, because it featured a more basic cabin than its predecessor with a lower-rent cabin and more hard-wearing black plastics than before. Unfortunately, fitting the electric powertrain hasn't improved matters, and the system isn't as well integrated as some rival set-ups. Where the diesel Movano has a gearstick sprouting from the centre console, the Electric model has replaced this with three large, round buttons for Drive, Neutral and Reverse. The changes don't end there, because the rear-view mirror (something you don't really need in a van with a steel bulkhead behind the cab) now features all of the digital displays relating to the drive system - battery capacity, energy flow, and so on. The climate controls are still in place, but it's only the fan that still functions - the temperature controls are in a new aftermarket panel that's down to the right of the steering wheel. Another quirk of the cabin is with the instruments ahead of the driver. The four dials are the same as you'll find in the diesel Movano, except it's only the speedometer that works - the rev counter, fuel gauge and temperature gauge have had their needles removed completely. Finally, getting the Movano Electric started is a different task, too. Rather than just turning the key in the ignition and heading off, there's a switch that also needs to be pressed before the van is ready to roll.
Expert rating: 2/5
Running costs
The initial outlay when buying a Vauxhall Movano Electric is significant, with the electric model carrying a premium of more than £21,000 over an equivalent diesel model. The savings will be found in everyday running costs, because while electricity costs have become more expensive, they're still cheaper than diesel, as long as you charge at home or your place of business. Other outgoings that will be saved include not having to pay for access to zero-emissions urban areas, while electric vans face cheaper tax costs when compared with diesel vans. Servicing should be less frequent and not as pricey, thanks to the fewer moving parts in an electric van. Charging overnight at a low rate will be the most cost-effective way of running a Movano Electric. Plug into a 7.4kW wallbox and a 0-100% charge will take around 12 hours for the 70kWh battery, while three-phase charging from a 22kWh source takes nine hours. Even faster 50kW charging is available, which can take a flat battery to 80% in an hour.
Expert rating: 3/5
Reliability
The Movano Electric is based on the diesel Movano, which in turn is based on the same bodyshell and running gear as the Citroen Relay and Peugeot Boxer. So while Vauxhall's model only arrived in 2021, the tech it's based on has been around for a lot longer. That means any major issues should have been sorted out long before it arrived. However, the Movano Electric is a conversion of the diesel van that's carried out by a third party, so it is relatively new in comparison to the rest of the van. While the system itself seems robust, there isn't much information on its everyday usability. The electric drive system comes with an eight-year, 100,000-mile warranty that guarantees 70% of the battery capacity over that time. The Movano itself has a typical three-year, 100,000-mile warranty, plus 12 months of breakdown cover and a five-year anti-perforation warranty for the body.
Expert rating: 4/5
Performance
With 120hp on tap, the Movano Electric is 20hp down on the least powerful diesel Movano. Unfortunately, there's no compensation when it comes to the amount of torque on offer. While a lot of EVs have quick acceleration off the line, the torque of the Movano Electric's motor isn't very strong at all, and the van builds speed from a standstill rather than sprinting away. Most of the time this isn't too much of an issue, but if you're looking to pull out on a busy roundabout, you need to choose a bigger gap than you might normally expect. All this means that the Movano Electric is at its best around town at lower speeds - go faster, and not only will it take you a while to gain momentum, but the van's range will take a hammering. Top speed is limited to 75mph, but motorways are best avoided, both for range and comfort. All of these points on performance are before you add a payload to the cargo area, too, which will blunt the van's performance even further. Unlike Vauxhall's smaller electric vans, there are no alternative drive modes on offer, and no energy recovery modes under braking, either. The system does plough some charge back into the battery when slowing, but it's not strong enough for you to come to a complete halt without touching the brake pedal.
Expert rating: 3/5
Ride and handling
The Movano Electric is a safe and solid performer when it comes to ride and handling. The suspension is a bit firm to compensate for the weight of the batteries, but the extra kilos are carried low under the cargo floor, and there isn't too much body lean in bends as a result. Firm suspension does translate into a fairly bumpy ride, though. The steering is power assisted but still feels heavy, and there are more turns lock-to-lock than you get in some rivals. A bigger issue is that the driving position tilts the wheel away from you slightly and it's set quite low, so it's not quite as comfortable as some rivals to drive.
Expert rating: 4/5
Safety
Since this is a work vehicle, the Movano Electric gets the bare minimum in safety kit. There's a driver's airbag, but a passenger one costs extra (as do curtain airbags for the driver and passenger), while stability control with hill start assist and emergency braking assistance are also fitted. It's equipped with a Thatcham alarm for security, and the cab and cargo areas can be locked and unlocked separately, but that's about it in terms of safety. Vauxhall does at least offer some optional safety packs. The Detection Pack comprises blind spot alert and rear cross traffic alert, while the Road Assist Pack includes automatic emergency braking, lane assist, traffic sign recognition and auto main beam.
Expert rating: 3/5
Equipment
The Movano Electric only comes in one trim level, but it's the higher-spec Dynamic version that's offered on the diesel Movano. It comes with a small 5-inch colour touchscreen with navigation, a DAB radio and Bluetooth, plus there are USB and 12-volt charging sockets, while air conditioning and a six-way adjustable driver's seat with lumbar adjustment and an armrest is fitted. There's a twin passenger seat, air-conditioned glovebox and a document holder on the dashboard. Electronic tech includes cruise control with speed limiter, rear parking sensors, electrically adjustable and heated door mirrors, electric windows and 16-inch wheels with plastic wheel trims. Vauxhall offers options such as metallic paint, a reversing camera, a second sliding side door, glazing for the bulkhead and rear doors, LED cargo bay lighting, wooden floor coverings and 270-degree opening rear doors.
Expert rating: 3/5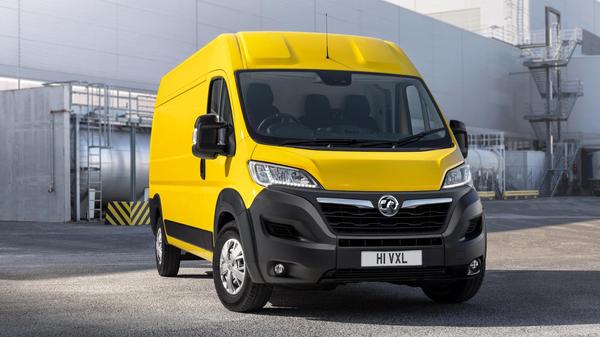 Vauxhall Movano Electric Panel Van
Why buy?
If you're in desperate need of a large electric van, then the Vauxhall Movano Electric is available immediately to fulfil that requirement. However, rival electric vans feel more modern, are better put together, offer longer ranges, a wider variety of body styles and in some instances are less expensive, too. Vauxhall's smaller electric vans are far better packages, so if you don't need the extra space that the Movano Electric offers but want to stick with the Vauxhall brand for your zero-emissions van, then we'd choose one of those instead.
Expert rating: 3/5