Feature
Van security
Find out how to keep your van safe, including tips on van alarms, van locks and security systems. Plus: take a look at how burglars will try to break in and learn some top tips to deter them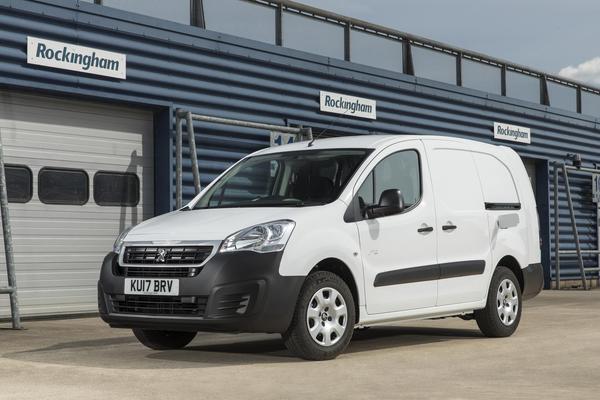 Words by: Andrew Woodhouse
Published on 28 January 2020 | 0 min read
With vans playing such a key role in the livelihoods of their owners, van security can be an incredibly important issue.
With commercial vehicles selling at twice the rate of cars, knowing how to keep yours safe is essential. So, with all that in mind, we put together this guide on keeping your van safe. Got any advice you'd give to fellow van owners? Join the conversation on
Twitter
and
Facebook
.
Watch the full video
Van Security

Keeping your van secure is so important. Take a look at how burglars will try to break in and learn some top tips to deter them 👇

Posted by autotrader.co.uk on Friday, 29 November 2019
Top van security tips
As a start, we recommend you:
1) Get a steering wheel lock, which will immobilize your wheel when in action and are proven to act as a deterrent to would-be thieves. 2) Keep your cab clean. Opportunist thieves will see a sucker on the window for holding phones, tools or documents left out on the seats, and be tempted. A clean cabin is a safe one. 3) Use deadlocks on the doors. These add an extra lock point to your van doors and make it much harder to force entry. Just don't forget to lock them, as seen in our video!
Van locks
There are several types of van lock to consider, including van security locks and advanced locking systems.

Van lock systems
Electronic locking systems can be added to van rear doors or sliding doors. These complement the central locking system in a van and allow you to remotely lock your van.
There are a couple of downsides, as with anything. As they're electronic, they could be hacked. Also, as locking systems aren't visible externally – thieves could still try and break in and damage the van, even if they're unsuccessful in entering.
Tow bar lock
A tow bar lock is a horizontal bar that blocks the rear doors and renders them unopenable. You don't have to drill any holes to fit this lock, so it could be useful if you're renting, but they are relatively easy to break into.
You'll have to manually remove the lock every time you want to access the van, so think about the practicality of that.
Van security locks
Anti-theft van security locks are often stronger than those provided with a van as standard, so it's a good idea to have them added to yours. There are two main types of van security lock: deadlock and slam locks.
Van deadlocks
Van deadlocks are one of the most common, and affordable, types of lock to be fitted to vans. They're fitted on the outside, making them a visual deterrent to thieves, and are manually operated.
There are two main types of deadlock: straight bolt and hook bolt. Hook bolts are generally more secure and hold better if a crowbar is used to attempt forced entry. Some vans aren't big enough to accommodate hook bolt deadlocks, but as smaller vans tend to have a tighter fit on their doors, they can be harder to break into with a crowbar anyway, so it's less of an issue. As deadlocks are manual, you'll need to remember to lock your van every time. On the plus side, this makes them more difficult locks to pick – thieves know they'll have to spend more time and make more noise to get in, so can be put off by the hassle.
Van slam locks
Slam locks automatically lock the door when it's closed – handy for those carrying armfuls of stuff from the back of the van.
Slam locks need to be manually unlocked, and the door normally pops open when the key's been turned. Manual locks like these can be advantageous over some electronic systems as they offer total control over when a door is unlocked.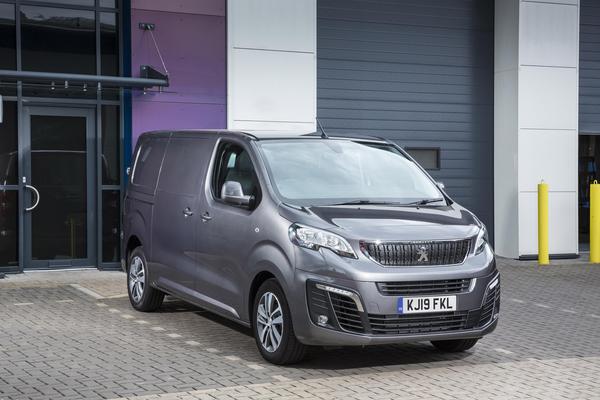 Van alarms
Most vans come with built-in alarm systems as standard, though you may want to upgrade this to a more advanced system.
When shopping for an alarm system, keep the following aspects in mind: • Get an alarm system with multiple sensors. There are several types of sensor, including windows sensors, door sensors, motion sensors and tilt sensors – which sound if the vehicle is being towed. You can also get pressure sensors, which sound when there's changes to air pressure, such as when a door or window is forced open. • Look for an alarm system with a two-way remote. These tell you that your command, such as locking the doors, has been successful with a beep or light flash. Some alarm manufacturers now have dedicated apps that allow you to check and control your security system remotely. • Additional alarm systems can be easy to hack, but encrypted transmissions make it much harder for thieves to bypass. Even so, we recommend physical security solutions to complement your alarm system.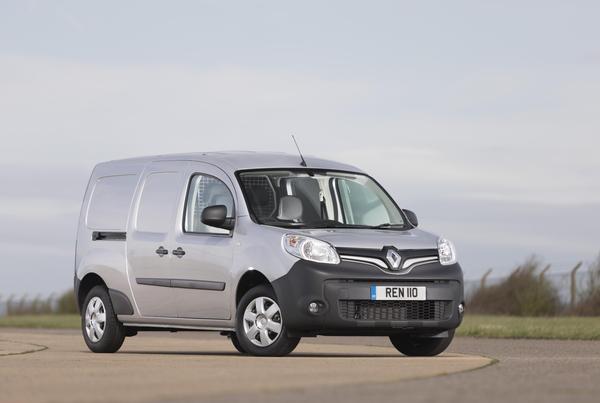 Van security systems
There's plenty of van security systems on the market, all with different strengths and available at different price points. Some of the most popular include dash cams and location trackers.
Dash cams
Dash cams are hugely popular. They provide real-time footage of your journeys, making it easier to prove who was at fault in the event of a collision or accident.
Some dash cams also come with parking mode, which is a motion sensor that starts filming when movement near your parked van or car is detected. This can be useful in catching criminals in the act. Similarly, you can get dash cams with CCTV built-in.
Take a look at our top picks for Dash cams
.
Vehicle location trackers
Some dash cams come with GPS, which can be used to track your vehicles location. But if you're afraid of the dash cam getting thrown out by thieves, separate location trackers can be used to pinpoint the van's location and share it with police. This can increase the chances of recovering your vehicle and could even help catch the thief.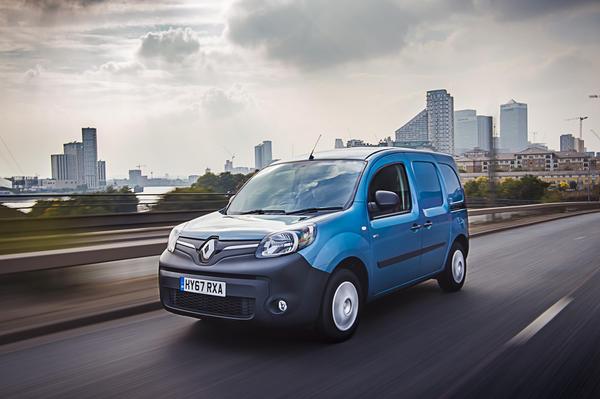 Internal van security
If you have to leave tools in the van overnight, then invest in secure equipment storage like tool chests or drawers. Make sure they're drilled down or otherwise fixed in, or the thieves will just take the tool chest with your belongings still in it.
While you're at it, consider marking your tools and equipment with a UV pen – it'll make it easier to identify them as yours. When you're out and about, make sure your cabin is clear of any tools, paperwork or personal belongings. You may also consider tinting your windows, making it harder for would-be thieves to see anything. This may be especially useful for windows in the back of the van, just be aware this could attract extra attention.
Van insurance
A more secure van can help reduce the need for an insurance claim. Secure vans may also cost less to insure, but it's always worth checking with an insurance provider on the details – some may require specific security features.
Just note that heavy modifications to your van, even if they are for security purposes, may drive your insurance premiums up as you'll be classed as driving a modified van. Again, speak to your preferred insurance provider to confirm.
Get a van insurance quote here
.