Advice
Van owners granted MOT exemption due to coronavirus
The UK government has granted 'temporary exemption' of MOTs of vans to enable vital services to continue, essential workers to get to work, and allow the public to get essential food and medicine during the COVID-19 outbreak.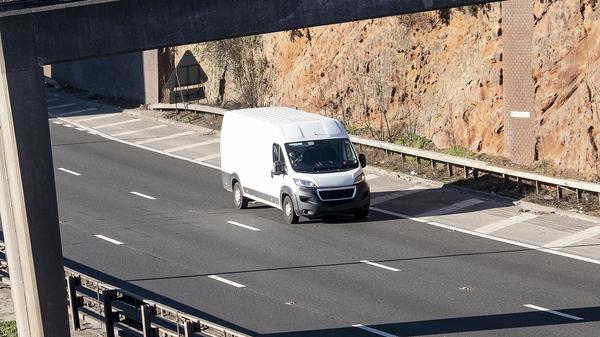 Words by: Auto Trader
Published on 26 March 2020 | 0 min read
If your van MOT is due after the 30th March
The UK government confirmed in a
press release
that from the 30th March, van owners will now be allowed a 6-month exemption from MOT testing. This should allow you to travel to work (where this cannot be done from home) and/or shop for the items you and your family need.
You will still be required to keep your van in a roadworthy condition. Drivers will continue to be prosecuted for driving unsafe vehicles. You can check if your vehicle is classed as roadworthy and safe
here.
If you require essential work, garages will still be open.
If your van MOT is due before the 30th March
What you will be required to do depends on your situation...
If you and in the vulnerable category, have coronavirus or a someone in your household has coronavirus:
In this instance, stay at home. If your MOT runs out, you will be required to book an MOT test once your period of self-isolation is over.
The Department for Transport (DfT) has assured the public that they are working with insurers and the police to make sure you are not unfairly penalised for not being able to get an MOT.
If you or no members of your household are showing coronavirus symptoms:
If your MOT is due before 30th March and you and no one in your household are showing coronavirus symptoms, you will need to book your MOT test. You should be able to find an MOT centre near you as MOT centres and garages are still allowed to stay open as they are classed as an 'essential' service.
You will still need an MOT to make sure your vehicle meets road safety and environmental standards.
What if my vehicle tax runs out?
You will need a valid MOT
unless your van is exempt.
If your MOT and vehicle tax are both due to run out and you're not able to get your vehicle tested because you're self-isolating you will need to register your vehicle as off the road. You can
find out how to do this here.
What has the government said?
The Transport Secretary Grant Shapps has said "We must ensure those on the frontline of helping the nation combat COVID-19 are able to do so. Allowing this temporary exemption from vehicle testing will enable vital services such as deliveries to continue, frontline workers to get to work, and people to get essential food and medicine."
He also explained that "safety is key, which is why garages will remain open for essential repair work."
Where can I find up to date information?
See coronavirus (COVID-19) guidance from the UK Government on MOT centre and tester guidance
here.
For medical advice please make sure you visit the
NHS website.
For advice relating to the UK's response in any other areas, please visit the
UK Government's website.
To keep up to date with all our latest content, or ask us a question, visit our social channels –
Facebook
,
Instagram
,
TikTok
,
Twitter
and
Youtube
.