Expert Review
Toyota ProAce Panel Van (2020 - ) review
Toyota has taken a proven medium-van formula and put its twist on it. The result is a good value and decent driving van with a strong warranty.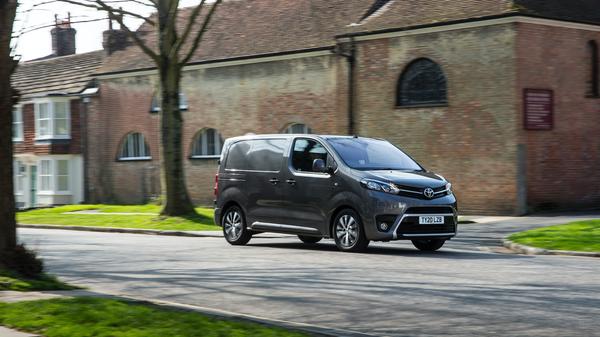 The Auto Trader expert verdict:
Available new from £30,960
The Toyota Proace might look familiar to those who pay attention to the van market – rather than being an in-house Toyota design, the Proace is built alongside the Citroen Dispatch, Peugeot Expert and Vauxhall Vivaro and is essentially the same van with some Toyota badges on. The result is a van that offers predictable and dependable driving and plenty of practicality, albeit with a few quirks. It might not look very different to the other three vans with which it shares its constituent parts, but there are enough bespoke elements that make it worth strong consideration.
Reasons to buy:
Smooth ride
Longer-than-average warranty
Strong engines
Cargo & practicality
The Proace is never going to be able to totally match up to its rivals in the practicality stakes as you can only get it in one height – alternatives such as the Ford Transit Custom and VW Transporter offer more than one roof option. You do get a choice between three different lengths, though, with Toyota labelling them Compact, Medium and Long. Each one comes with twin side sliding doors in the loading bay and side-hinged rear doors that open out to 180-degrees. On the longer versions you can slot a Euro pallet in through the side doors. Like the other vans with which the Proace shares a base, it is able to take a decent amount of weight – the payload tops out at 1400kg, which matches the Peugeot Expert and Citroen Dispatch. This represents a decent offering in the medium van sector – marginally better than the likes of the Renault Trafic and Volkswagen Transporter, but slightly short of the top payload potential of the Ford Transit Custom. The two shorter models will both take two Euro pallets, while the longest model is the one to go for if you need to fit in a third. The interior lengths range from 2162mm to 2512mm and 2862mm for the longest model, but this can be boosted by 1.16m if you get the Smart Cargo system that allows you to thread longer items through into the front part of the cabin. This uses a hatch in the bulkhead and a lifting front passenger seat and is standard on the Icon and Design models. It adds a handy bit of practicality but because you have to flip that seat up, it removes the ability to carry three up front and long loads at the same time.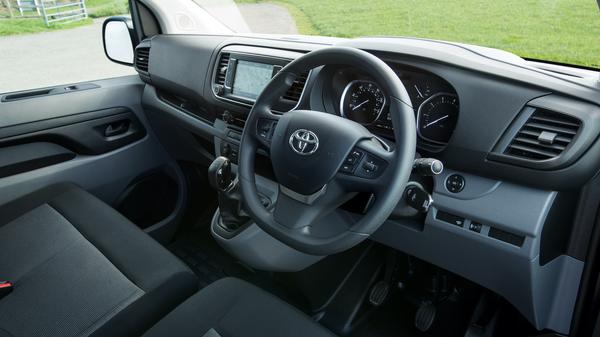 Interior
The Proace's cabin is a bit of a mixed bag. It has some smart elements, with the design a clean modern one that looks quite stylish in places, but it suffers from the same drawbacks up front as the Dispatch and Expert etc. The space is the main element, both for the driver and in terms of storage. There is a decent amount of adjustability on the steering wheel and seat, so most should be able to find a driving position to suit them (although the seat might not go quite far back enough for the tallest of drivers). The offset pedals are a bit of an ergonomic issue, though, as they mean you don't sit perfectly straight, which could get wearing on a longer drive. The single roof height means that you don't get as much space up top as you do in some rivals, so some might find it a little claustrophobic, although it is not much worse than your average car. The storage space is ok, rather than great. There is a good amount of room in the door bins on both sides, but the space under the middle seat isn't brilliant and the compartments on and around the dash could be bigger. The cupholders are placed high up at the extreme edges of the dash, too, and right in the sun on a hot day – great for keeping your coffee warmer for a bit longer, but less good if you have a cold bottle of water. The folding down middle seat that acts as a 'mobile office' is handy, but rivals such as the Fiat Ducato have a bigger equivalent that is more useful. The smart screen is a bonus, though, as it is easy to see and control on the move. The systems are simple to use, although it would be handy if you didn't have to go to the top trim to get Apple Carplay and Android Auto.
Running costs
It's not surprising that the Proace shares its engines with the rest of the PSA Group vans like the Dispatch, Expert and Vivaro. This means that you get an economical set of diesel engines and anyone hoping for a set of petrol-based hybrids, like those that feature in Toyota's passenger car range, will be disappointed. You don't get exactly the same line-up, though, with two versions of a 1.5-litre and two of a 2.0-litre diesel, whereas the others only get one 1.5-litre. The most efficient model is the higher powered, 120hp 1.5-litre engine, with a maximum official fuel economy of just over 44.8mpg. The lower powered 1.5-litre is next most efficient, with up to 42.2mpg available, while the 120hp and 180hp 2.0-litre diesels both offer just under 39mpg. These figures don't look as impressive as the versions that were available before the latest change of emissions standards in 2019, but that is down to the newer, stricter testing procedure as much as anything – they will be just as economical in the real world.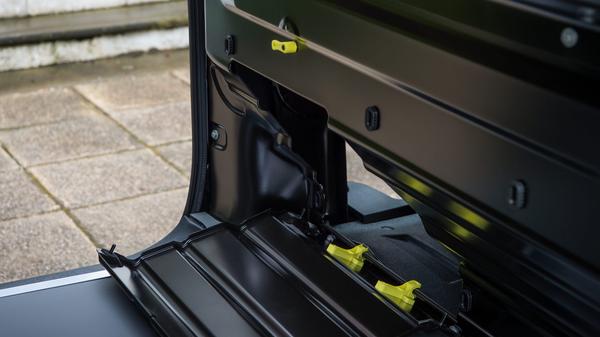 Reliability
Although the Proace isn't built in house by Toyota, the UK arm of the company doesn't just pop its badge on and send it out to a customer. Every van gets thoroughly quality checked, and also comes with the added bonus of a warranty that is longer than its equivalents from the other brands. The Proace's warranty lasts five years, where the Citroen, Peugeot and Vauxhall versions only come with three years' cover. The Toyota's is valid for 100,000 miles, too, and unlimited mileage in the first year. This five-year cover means the Toyota has the joint-longest warranty in its class.
Performance
There is a relatively wide range of power outputs in the Proace's engine range, with the 1.5-litre diesel coming with either 100hp or 120hp, while the 2.0-litre comes with 120hp or 180hp. This is slightly different to the Dispatch and Expert as those models only come with the lower powered 1.5-litre diesel and also have a 150hp 2.0-litre diesel. It's a shame this one isn't offered on the Proace as it makes the jump from the 120hp 2.0-litre model to the top-of-the-range version a big one. In many ways this doesn't matter, though as the smaller engines show their worth in many scenarios – they are well proven across a selection of models and have a decent amount of power to deal with the Proace's size. It's worth bearing in mind that the more economical engines offer a much lower payload than the bigger ones – the 1.5-litre diesels top out at about one tonne, so there is merit in going for the 2.0-litre models despite the marginally lower efficiency. All of the engines come with a six-speed manual gearbox as standard, which is a real bonus as it is pleasant and easy to use and far better than the old five-speed version that featured in older models. All models apart from the 180hp range-topper, that is, which comes with a slick and smooth eight-speed automatic as standard. It's controlled via an unusual rotary dial rather than a conventional gear lever. Sadly, the small dial doesn't mean that the middle passenger gets any more leg room, though. This engine is really very powerful for a van, but it takes a bit of accelerating to get that power. The majority of time you can tickle around town slowly but then you plant your foot and it shows a decent turn of pace.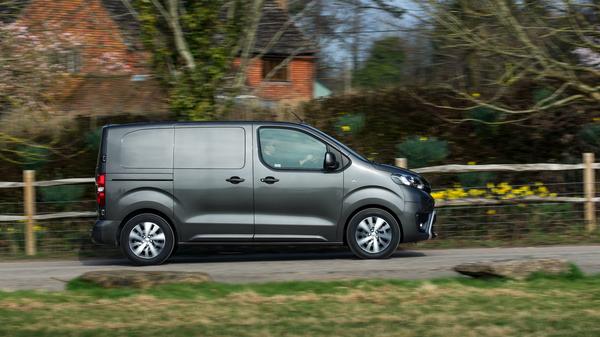 Ride and handling
Underneath, the Proace is based on the same platform as several of Citroen and Peugeot's passenger cars, which means that it shares a lot of those vehicles' handing characteristics, too. It soaks up potholes with relatively little fuss as a result, while speed bumps don't pose a problem either. The steering isn't as sharp as some of its rivals – vans like the Ford Transit Custom have really reactive and quick steering racks, which makes them both entertaining to drive and easy to park accurately. The Proace's steering, however, is a little lighter, particularly when you are driving at higher speeds, which means it requires a little more concentration to keep it in its lane on the motorway. The Proace is good around town in other ways, though, with a neat turning circle that is just 11.3m on the shorter models (12.4m on the medium and longer versions) and rear parking sensors on the mid-range trim and upwards. The single height is low enough that it should make it under all but the lowest of urban height restrictors, too.
Safety
Toyota has been generous with the standard safety kit on the Proace. All versions get airbags for both the driver and the passenger, for example. You only get side airbags on the crew van, though. You have to go to the top trim to get much more in the way of safety kit, but you do get a generous amount included without having to raid the options list, which is often the case in vans. The Toyota Safety Sense package brings pre-collision system with pedestrian detection, adaptive cruise control and a head-up display. You also get a blind-spot warning system. There are a couple of things that aren't available, though – crosswind assist is a feature that many rivals have but it isn't available on the Proace.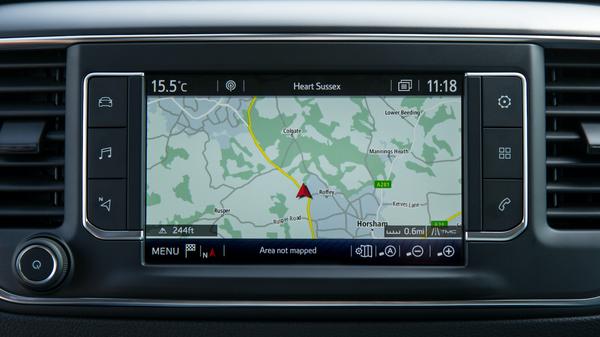 Equipment
Toyota has chosen to offer the majority of its equipment as standard, rather than leaving it all on the options list. There are three trims in total, Active, Icon and Design. Active's standard kit list is relatively basic, with a simple stereo with DAB digital radio, Bluetooth, USB and aux connections, cruise control, three front seats, a driver's arm rest, powered and heated door mirrors, a steel bulkhead and a full-size spare wheel. Icon adds rear parking sensors, air conditioning, a window in the bulkhead, a 12v socket in the loading area and a height adjustable driver's seat with lumbar support. The range-topping Design brings a generous amount of equipment, including body coloured features such as bumpers and door mirrors, 17-inch alloy wheels, front foglights, front parking sensors, keyless entry and start, a head-up display, Toyota's Safety Sense package and blindspot monitors. It also gets the upgraded infotainment system that comes with a seven-inch screen, sat nav, voice control and wi-fi connectivity. There aren't many things on the options list, with lining kits for the loading bay, windows for the tailgate and towing equipment the major features that you can add on.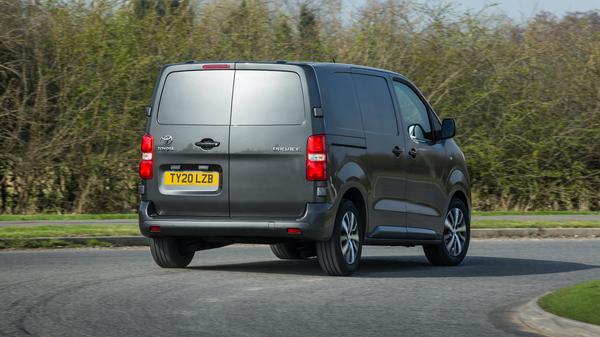 Why buy?
The Proace might not yell 'Toyota' in many senses – it is very much a rebadged version of a vehicle that you can also buy from Citroen, Peugeot and Vauxhall. However, it stands out in a few key areas that make it well worth considering. The longer warranty, generous equipment and strong dealer reputation all act in its favour. The niggles will remain, though, with the poor cabin ergonomics and lack of mid-range 2.0-litre diesel things that might put some buyers off. On balance, though, it is a van that is likely to fit into more working lives than it doesn't.