Best Of
5 best vans for painters & decorators
Whatever you're looking for, you'll want a van that's reliable, easy to drive and economical on fuel. So, what are the best vans for painters and decorators? Here are our top 5 choices...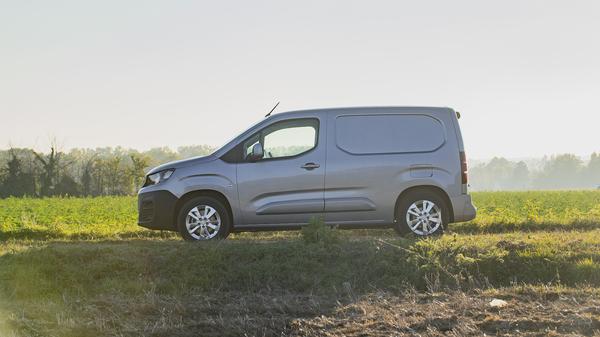 Words by: Auto Trader
Published on 14 January 2021 | 0 min read
Looking for a new van for your painting and decorating business? Whether you want a large van with plenty of space for all your ladders, boards and equipment, or you're looking for something a little smaller that still offers plenty of loadspace while being easier to manoeuvre, there's a van out there to suit your needs.
1. Peugeot Partner
The Peugeot Partner is almost identical to the Citroen Berlingo but with one key difference – it comes with the brand's innovative i-Cockpit design, with a small steering wheel and dials set above them. There's no doubt that this provides the Partner with a unique feel from behind the wheel and, providing you find the layout comfortable, it could be enough to sway you towards Peugeot's model. You'll also find a different dashboard layout and unique exterior design.
Aside from that, the Partner offers much the same benefits as its rival, with a generous loadspace and good driving experience. In terms of engines, there's the same 1.5 litre diesel or 1.2 litre PureTech petrol engines, with both options being well suited to city environments. If you're searching for a small van with a decent loading capacity, the Partner is hard to beat.
Find a Peugeot Partner here
.
2. Citroen Berlingo
In the world of small-to-medium vans, the Citroen Berlingo is a very popular choice, and it's easy to see why. Offering a best-in-class payload rating from 1,000kg and a generous 3,300 litres of loadspace, there's plenty of room for all your work gear.
On the road, the Berlingo impresses by offering a great driving experience and a range of punchy yet economical engines, including a popular 1.5 litre diesel and 1.2 litre PureTech petrol option. Fuel economy on many models stands at above 60mpg, so it shouldn't cost the earth to run. Inside, you'll find a user-friendly dashboard and intuitive touchscreen. Overall, it's a strong choice for painters and decorators looking for a combination of space, value for money and strong driving dynamics.
Find a Citroen Berlingo here
.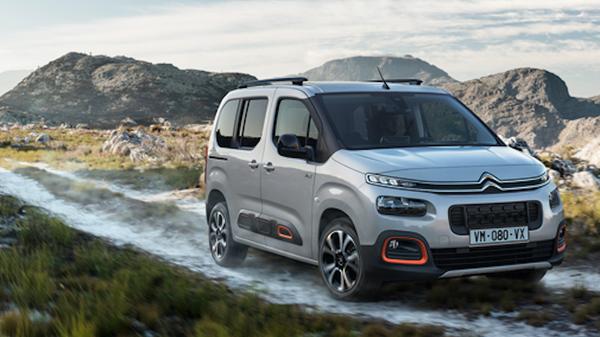 Citroen Berlingo
3. Nissan NV200
Looking for a generous loading capacity at an affordable price? The Nissan NV200 might just be the right choice for you.
Offering a huge 4,200 litre loadspace, the NV200 has the footprint of a small van, with a capacity from the class above. Aside from the brilliant packaging, the NV200 is a winner thanks to its excellent value for money and range of punchy, refined and efficient diesel engines. It's great to drive, too, and offers decent fuel economy of between 56.5mpg and 57.6mpg. The only weak area is equipment, with even the top specification Tekna model missing out on niceties like navigation and DAB radio. If you're looking for lots of space at an affordable price, that might just be easy to overlook.
Find a Nissan NV200 here
.
4. Toyota Proace, Citroen Dispatch, Peugeot Expert, Vauxhall Vivaro
Built on a shared platform, all four models are top choices if you're looking for a medium-sized van with enough space to carry your ladders, boards and other painting equipment.
Whichever model you go for, you'll find a generous loading capacity, with the largest models able to carry as much as 1458kg. Inside, there's a modern dashboard layout and a well-equipped cabin, with a wide range of modern technologies on offer providing you choose one of the higher trim levels. Each model offers a choice of either a 1.5 litre diesel or punchy 2.0 diesel engine, with both units returning decent fuel economy. Good to drive and offering lots of space, all four models are a top choice for painters and decorators. If you're buying new, we'd probably sway towards the Toyota versions thanks to its generous 5-year warranty. The only real weak point is the slightly cramped cabin.
5. Ford Transit Custom
The Ford Transit Custom is Britain's best-selling van, and it's easy to see why. It's a great option for painters and decorators seeking a spacious van with brilliant driving dynamics.
With a wide range of different sizes available to suit your needs, there's sure to be a Transit to suit you, with some models offering a payload capacity of almost 1.5 tonnes. What's more, it's great to drive despite its size, with a range of efficient yet punchy engines. The latest Euro-6d engines are more efficient than their predecessors and offer punchy performance mixed with impressive economy. Overall, it's hard to ignore the Ford Transit Custom if you're seeking a spacious and versatile companion for your painting and decorating business.
Find a Ford Transit Custom here
.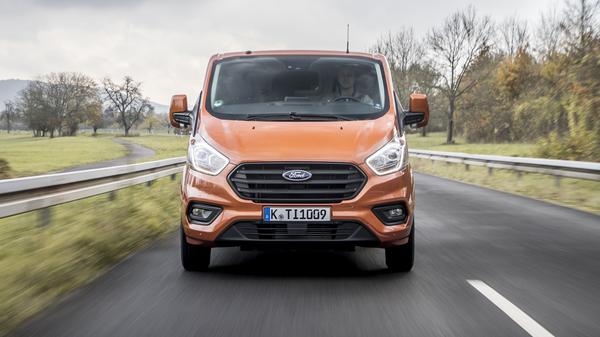 Ford Transit Custom