Feature
More than a Citroën Relay
In 'more than a…', we look at ordinary vehicles that have been converted into something extraordinary. Here we catch up with Emily from Van Life Conversions, a van conversion company based in Chelmsford, Essex, to see what they did with a Citroën Relay...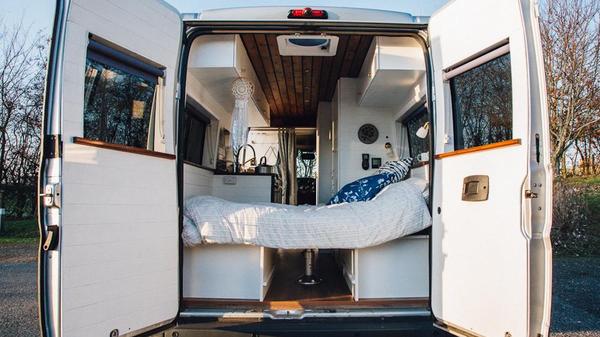 What did you do before you started to do conversions?
My partner Oli and I started the company around 1 year ago after both wanting a change in direction and to do something creative.
Before we started our van conversion company, I worked as a doctor in the NHS and Oli was a Captain in the British Army. Whilst we were honoured to do our jobs, we didn't get to spend much time together, this was one of the main reasons for us wanting to start a business together.
What made you get into conversions?
Me and Oli converted our first van 'Archi' (a Citroen Relay) and fell in love with the freedom and spontaneity that van life brings, and the opportunity it brought us to see beautiful places that we might have never visited otherwise.
We went on a road trip to Italy, where we got to visit Lake Garda, Lake Como and Venice. Driving through scenic roads and opening up the van's back doors to a new view each morning was breathtaking. When we got back from the trip, someone approached Oli to build a van for them and the business grew from there.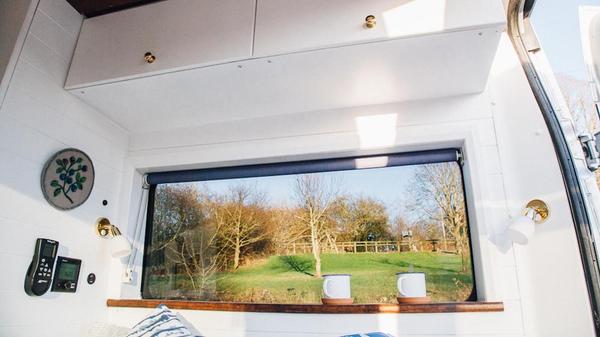 What did your customer want their Citroën Relay van converting for?
We converted this Citroen Relay for a young couple who wanted to rent their house out and go travelling around Europe for a year. It allowed them to see the world and save up some money as they were working remotely while travelling.
Since COVID-19 this has become even more popular as many employers have seen that you really don't need to be in an office for most jobs, you really can work from anywhere.
Why a Citroën Relay?
Citroen Relays are a great base vehicle for conversions as they are wider than some other panel vans, meaning that you can have a width ways bed (if you are less than 6ft tall). This saves room for a bigger living area. Citroen Relays come in a few sizes so there is also an option for a longer, taller van.
We specialise in converting larger panel vans like Citroen Relays, Fiat Ducatos, Peugeot Boxers and Sprinters.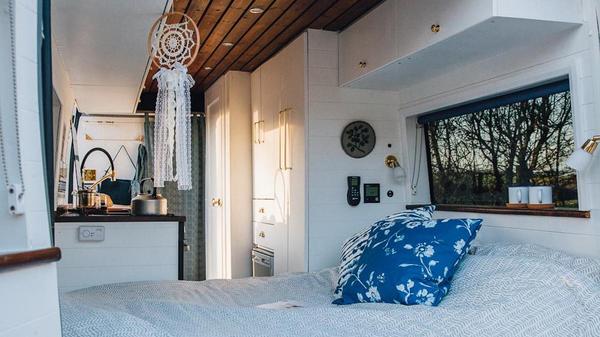 What did this Citroën Relay do in a former life?
This van, along with most that we convert started life as a courier van. We enjoy bringing the soulless delivery vans to life and adding homely features so it really feels like an apartment on wheels.
How do you go about the design process of converting a van into a campervan?
We start by going through what each client will use the van for and the priorities it needs to include. Some people have a very clear idea of what they would like from inspiration they have seen online, others like to go through different layout options and we can recommend what would suit their needs. We then draw each van in a 3D digital sketch to help visualise it and finalise details.
We work with our clients throughout the whole process so all aspects are bespoke. All our vans are completely custom so it's really interesting hearing everyone's ideas and plans. They are all so different which is great.
What inspired the design of this Citroën Relay van conversion?
Storage was a big factor in this van conversion as the clients intended to travel for many months at a time. They also were going to be working remotely so the dinette style bed works great for creating a sociable office space.
What is the most difficult part of a van conversion?
There are many things to consider as you are fitting many features of a house into such a small space.
It is important to plan well in the early stages as every centimeter counts. Also remember to consider weight when choosing each material and appliance as vans have a legal road limit so using lightweight materials is important.
What is your favourite thing about doing van conversions?
We love the creativity and uniqueness of each one, it is great to see plans come to life. It is also really rewarding knowing that many clients have dreamed of having a van conversion for many years and now we can enable this and their future travel plans.
Want to know more about Van Life Conversions?
Check our their website
here.
Want to find a van to convert?