News
Mercedes-Benz Vans launches online service booking
The new My Van Service tool mans Mercedes van owners can have their vans serviced in as easy and as flexible way as possible, allowing them to keep their businesses moving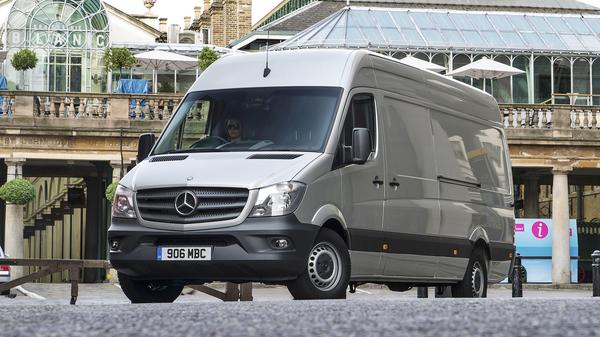 My Van Service allows owners to boook service, MOT or repair
Five levels of service available, with access to the latest offers
Payment can also be made online
Mercedes-Benz Vans has launched its new My Van Service. This is an online service booking tool that lets customers book their vehicles in for a service or repair at a time that suits their businesses, and simplifies the management of servicing and repairs.
When they log on to the Mercedes Vans Service website, customers can see a choice of slots available to book a service, MOT, diagnostics work or repair with whichever dealer they prefer, using a live booking facility. They can also take advantage of the latest servicing offers, as well as getting confirmations by text, and being able to pay online through PayPal or Sage Pay.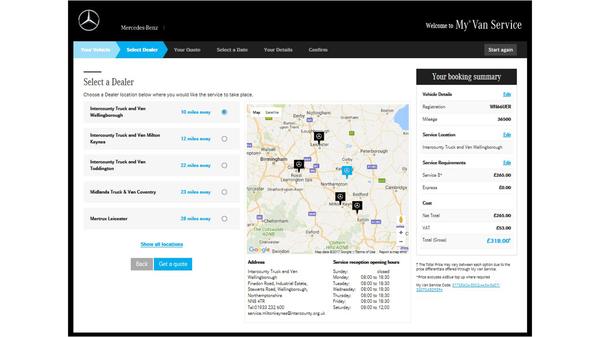 In all, customers have five options to choose from when they book a service:
Drop & Go, allowing the customer to leave the van at the Dealer and collected at an agreed time
Express, when the vehicle is serviced immediately at a pre-specified time slot and back on the road as soon as possible
Overnight, when the vehicle is serviced outside the working day and collected the next morning before 9am
Don't Stop, the same as Drop & Go, but with the use of a courtesy vehicle
We Collect, allowing the Dealer to pick up the van from the customer at an agreed time, service it, and return at a set time
ServiceCare Maintenance, Flex, and Complete service bookings can also be made via My Van Service, which is already up and running on the Mercedes Vans Service website.