Advice
Electric van range
Afraid an electric van battery might leave you stranded? Read this.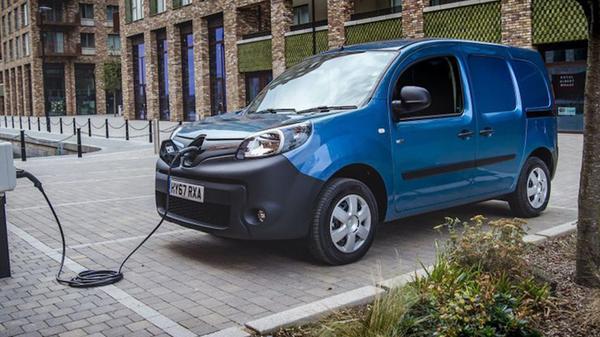 What is an electric van's range?
The range is how an electric vehicle can travel on a single charge.
The range will depend on how much the vehicle is charged, the size of the battery, your driving style, the features you have switched on, and sometimes even the weather. On Auto Trader Van adverts you can find information on:
Battery range - the max miles on a full charge
Full charge - the duration of full charge
Quick charge - the time for a quick charge when you are on the go
What is range anxiety?
'Range anxiety' is the fear that an electric vehicle could run out of charge in the middle of your journey and leave you stranded.
Most electric vans have a quoted range in the region of 90-120 miles, although external factors such as traffic and the weather can affect this. It has been found the average van driver covers about 70 miles per day, which means, theoretically your electric van should have the range to spare. Most, new electric vans tell you how much charge is left in the battery, and what that equates to in miles. It is likely your van will send a warning when it's time to top up, and even offer you directions to the nearest charging point via satnav. Exactly like the fuel light in a van.
Are there electric van charging points near me?
There are over 20,000 charging points available in the UK, with plans to build more and more each year.
You can have a look for charging points near where you live or work
on Zap Map here.
Can I get a government grant to cover the costs of installing a charging point for my electric van?
At the time of writing the UK government have a few options to support people who would like to install charging points for electric vehicles. These are currently available through the Office of Zero Emission Vehicles (OZEV).
If you would like to install a charging point at home, you could get grant funding of up to 75% towards the cost of installing electric vehicle charge points, read more about this on
GOV.UK here.
If you want to install a charge point at your place of work, you may be able to access vouchers, which provide support towards the up-front costs of the purchase and installation of charging points,
read more about this here.
What if my electric van battery goes flat?
This is the same as if your petrol or diesel van ran out of fuel, you'll have to pull up somewhere and call for roadside assistance.
You will get all sorts of alerts before this happens. Once you're safely parked up, you'll have to call breakdown assistance. You will either get towed to the nearest charge point (or your destination, if closer) or your operators may have recharging facilities. If you've never run out of fuel in your current van, it's not likely you'll start running out in an EV. If anything, it has been found that electric van drivers are more conscious of their vehicle's range.
Looking for an electric van?