Advice
Coronavirus advice for van buyers
Find out how you can buy or sell a van during the coronavirus lockdown.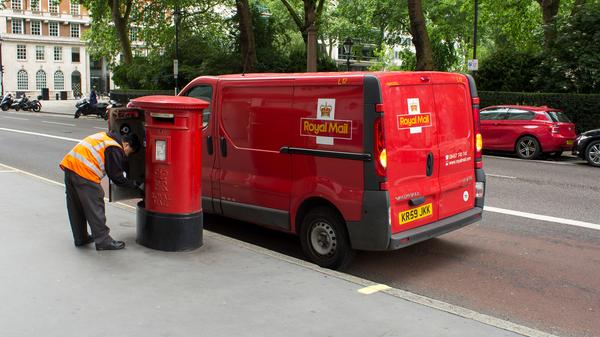 Words by: Auto Trader

Additional words by: Auto Trader
Last updated on 29 December 2021 | 0 min read
Can I buy a van right now?
Yes, dealerships are now open in England, Wales and Scotland. You can also buy online via Home Delivery and Click and Collect services.
UK dealerships can remain open. Under the latest Government guidelines, issued in November 2021, masks are required in retail settings. Further measures have been introduced in
Scotland
,
Wales
and
Northern Ireland
. Please confirm the rules and any exemptions to mask wearing with your local authority before visiting a dealership. Here is the current government guidance for
England
,
Wales
,
Scotland
and
Northern Ireland
. As the rules are very different per area, it is always best to check the advice on the area you live in.
How to buy a van online
We've introduced new features to all Auto Trader van adverts, each of which will help you do more of your research and van buying from home.
These features are highlighted on the ads themselves and show the ways retailers are helping keep you safe, observe social distancing, and keep van buying easy during the lockdown. Auto Trader Vans lists over 9000 vans available for Home Delivery, and lots more are available to Click and Collect.
Home Delivery
Vans advertised with 'Home Delivery' mean you can get it delivered to your address - no need to leave the house!
If a dealership offers home delivery, you can see this on their adverts. Note that some dealerships may offer this service for free, others may charge an additional fee.
Click here
to search for vans which can be delivered to you.
Click and Collect
Some dealerships may also offer Click and Collect services. Whether this is available will depend on the guidance in your region.
If a dealership offers Click and Collect services, you can see this on their adverts. Contact the dealership, using the contact details provided on Auto Trader Van adverts, to arrange this.
Click here
to search for vans you can click and collect.
Live Video Viewing
The Live Video Viewing icon on van advert will show you whether the retailer can offer you this service.
Live Video Viewing can be arranged directly with the retailer. These virtual vehicle walkarounds go some way to replace a forecourt visit and give you to time ask any questions, just like they would in person.
Are van dealerships open to the public?
For those who want to visit a dealership in person before buying, you'll be able to in Scotland from 5th April, and in England and Wales from 12th April. In Northern Ireland, non-essential retailers will remain closed but Click and Collect orders can resume from 12th April.
All dates are subject to change. Here is the government guidance for
England
,
Wales
,
Scotland
and
Northern Ireland
. As the rules are very different per area, it is best to check the advice on the area you live in. We're keeping an eye on any changes to the above and updating each time we have new government guidance so check back in whenever you need to know what's possible with van buying during this time.
When they are open, what are dealerships doing to help you feel safe when buying a van?
When dealerships are permitted to open (once their government allows them to and they have social distancing and sanitisation measures in place), we're helping them show the measures they may be taking to make it easier for customers to visit showrooms and forecourts on their adverts on Auto Trader Vans.
Retailers across the UK are determined to keep you safe and healthy throughout the van buying process, so this dedicated spaced in each ad will highlight the measures they've adopted. Such measures may include:
Operating by appointment only (to make an appointment use the email, call or chat buttons on the ad).
Click and collect services, allowing you to stay safe while picking up your van yourself.
Adhering to two metres social distancing on forecourts.
Complete sanitisation of vehicles.
Using staff personal protection equipment (PPE), sneeze screens and other health and safety measures.
Making PPE and hand sanitisers available to customers.
Can I still sell my van right now?
You can still list your old van on Auto Trader Vans. Use our three-step tool to
create and upload your van advert
.
If you are thinking of listing your van for sale, it's important to clean and disinfect it. Whilst there are no guarantees that this will remove all risks, it does show you are taking a responsible approach. Looking after each other at this time is essential, so if you can't disinfect your van properly, consider delaying listing it until you can.
Frequently asked questions:
1. What happens if I was due to attend a speed awareness course?
2. Will my van battery die if I don't drive it?
If you're not using your van during lockdown, you may face issues such as flat batteries, tyre spots, or some rusting on the brakes.
This can be a pain, especially if you have to reset or re-code alarms and in-van stereos. So, what are your options here? Ideally, you should take your van for a 30-minute drive once every couple of weeks (depending on the age, make and model). If you won't be driving your van at all, you could buy a cheap trickle charger and regularly plug it in to top the battery up, leave it all day or overnight as required. If you're lucky enough to have a garage, you could get a smart charger that only draws current when required and can be left plugged in all the time, keeping the battery in tip-top condition for when you do get back on the road.
3. What happens if I struggle to make my monthly finance payments due to losses incurred by the coronavirus?
Finance companies have teams within their customer services division, who can assist customers experiencing financial difficulties. Ask them about options such as payment plans to assist, which will depend on individual situations.
Contact the customer services department of the specific finance company your agreement is with, not the dealer you bought the van from. Not all finance providers will have the ability to offer payment holidays, if your leasing company doesn't offer a payment holiday, explore other creditors you may have to see if they do offer payment holidays – but at the same time, it's important to maintain payments on priority bills. For independent advice on finance contracts, contact Citizens Advice or, for general financial concerns, you can try the Money Advice Service, who are independent and can provide web chat services and more.
4. What happens if my van lease contract is due to expire/start while I'm self-isolating?
As with most business sectors, the answer is likely to vary from company to company. Contact your lease provider, who should be able to arrange a solution with you.
5. Will my van driving test be cancelled?
Driving tests are suspended in England from 5 November 2020 - 2 December 2020.
Driving tests are suspended in Wales. They'll start again on Monday 9 November 2020. Driving tests are currently taking place in Scotland. The Driver and Vehicle Standards Agency (DVSA) will contact you if your test is affected by local restrictions and tell you what you need to do. For the most up to date guidance please
visit the DVLA website here.
.
6. What do I do if my van breaks down?
Breakdown services have remained active throughout the lockdown and will continue to do so. We may find, however, there is more pressure on all services at this time, so consider the purpose of your journey and any risk involved. Try to stay at home as much as possible, if you can.
The AA has reassured their customers that they will attend to them if they have a problem on the road. They've also updated their app and phone line to help identify anyone who has a problem who has coronavirus symptoms or is in self-isolation, to reduce risk of exposure. AA CEO Simon Breakwell explains "we've already taken a range of steps to maintain our service to you, but you may experience a longer wait than usual when contacting us on the telephone while the COVID-19 situation continues." He also added that "if that happens I apologise in advance and promise that we will return to normal telephone service as quickly as possible."
7. Can I still refuel?
Whether you can refuel or not depends on whether you have symptoms of COVID-19 coronavirus, please
check the NHS website.
If you have no symptoms, using self-service pumps like the ones at many supermarket filling stations to minimise risk of contact with the virus. Also use disposable gloves when handling the pump or and using payment terminals. If possible, try to go when it's quiet and avoid any human contact. App-based payment systems like Shell's Fill Up & Go allow you to pay for your fuel on your phone. If you use this, you should wash and or disinfect your hands afterwards. You'll also still want to wear gloves when handling the pump. If you have symptoms or have been in contact with someone with coronavirus, follow
NHS advice and self-isolate.
Where can I find more information?
For medical advice please make sure you visit the
NHS website.
For advice relating to the UK's response in any other areas, please visit the
UK Government's website.
To keep up to date with all our latest content, or ask us a question, visit our social channels –
Facebook
,
Instagram
,
TikTok
,
Twitter
and
YouTube
. This article represents Auto Trader's opinions and interpretation of the current situation and does not necessarily reflect the latest government guidance and advice. Please always consult the latest government guidance and advice before taking any decision based on this article.