Advice
Commercial vehicle terminology explained
Need a van, but baffled by all the jargon? There are several words and terms that you will see crop up regularly while searching the classifieds, and many are confusing and particular to commercial vehicles. We've rounded up the most common and most confusing, and put them into plain English.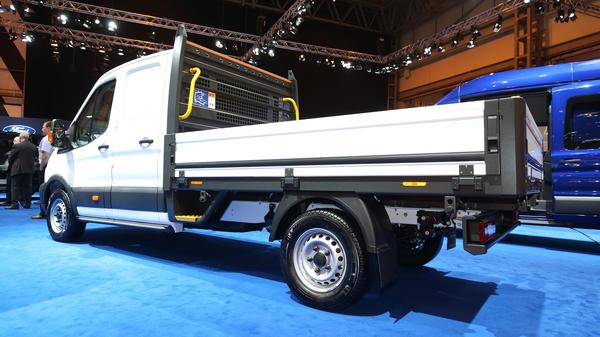 Words by: Tom Webster
Last updated on 18 December 2017 | 0 min read
Braked/unbraked towing weight
A vehicle can tow two different weights of trailer, depending on whether the trailer has its own braking system or not.
Bulkhead
The bulkhead is the partition that sits between the cabin and the rear of a van, designed to keep any loose items in the back from flying forward and injuring the driver or passengers.
Bulkheads can come in various forms. Most commonly they are either solid metal, have a window fitted or be a grille.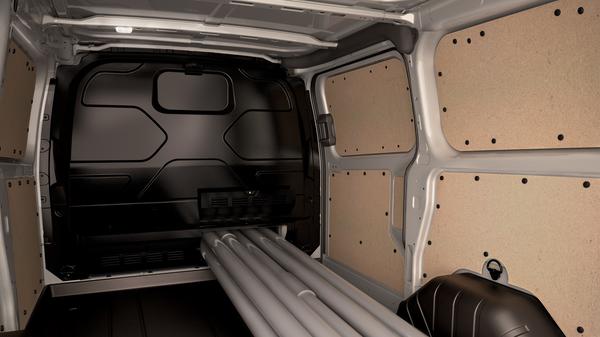 Chassis Cab
A chassis cab is a van with all of the carrying space removed – it is quite literally just a chassis and a cab for driver and passengers. These are sold so that aftermarket companies, generally known as converters, can fit bodies such as tip-up bays (tippers), bays with sides that fold down (dropsides) refrigerated units or very large boxes known as Lutons.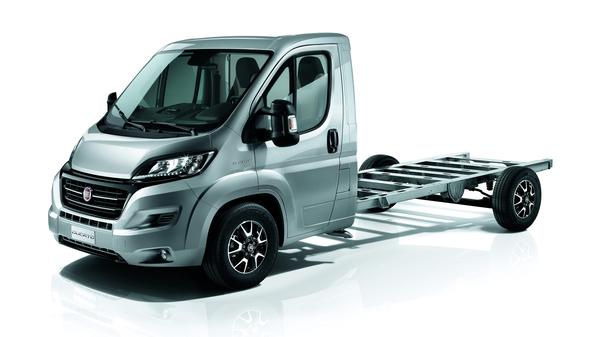 Converter
A chassis cab can be sent to a converter to have a specialist body fitted. These bodies are generally not in high enough demand, or require specialist knowledge, for the vehicle manufacturers to offer them.
Crew cab
A van with a full set of five seats in the cabin is known as a 'crew cab' van, so called because of its ability to carry a crew of people. Individual manufacturers might use their own terms, such as 'Kombi' (Volkswagen) 'Doublecab' (Vauxhall) Double Cab-in-Van (Ford) or simply 'Crew Van' (Citroen and Peugeot). Despite the names, they are all the same thing.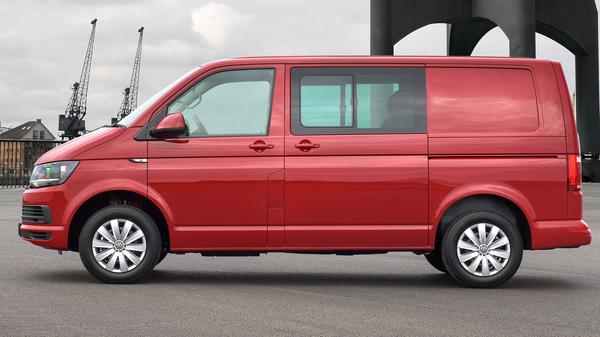 Euro pallet
A Euro pallet is a wooden pallet that is used for storage and transportation of goods. They are set at a standard size and so are often used as a method of describing the size of a van's loading bay. Euro pallets measure 1,200mm x 800mm (31.50in x 47.24in).
Gross Train Weight
The Gross Train Weight of a vehicle (also referred to as Maximum Authorised Mass, or MAM) is the maximum amount that a vehicle and its trailer can weigh combined. The weight of the towing vehicle, any passengers, the trailer, and all of the loads on both must not add up to more than this figure.
Gross Vehicle Weight
The gross vehicle weight is the maximum amount that a vehicle is amount to weigh when fully laden with fuel, passengers and any load it is carrying. The maximum amount should be labelled somewhere on the vehicle, or should be available in the manual.
As well as being dangerous, exceeding the gross vehicle weight can result in a fine, or even a court summons if it is too overladen. Drivers that passed their test on or after 1 January 1997 are limited to driving vehicles weighing up to 3500kg, while those who passed before can drive anything up to 7500kg.
Kerb weight
The kerb weight is how much a vehicle weighs while it doesn't have any occupants or load on board, but has a full tank of fuel and contains all of its vital fluids – the amount that it weighs while sat at the kerb, if you like.
L1/H1, L2/H2…
After many van names there will often be what looks like a code – an L and an H, both followed by a number. This is denotes the size of the van, with L standing for 'Length' and H for 'Height'.
The number then shows which of the different lengths or heights said model is. If there is a short, medium and long version of a van available, then there will be an L1, L2 and L3. Not all combinations are available, and the L1 for one manufacturer will rarely be the same as the L1 for another, so you will have to check with the company to see the exact dimensions. L1, L2, L3 and L4 might also be referred to as SWB (short wheelbase) MWB (medium wheelbase) LWB (long wheelbase) or XLWB (extra-long wheelbase).
London Ultra Low Emission Zone
London's Ultra Low Emission Zone is a separate charge to the Low Emission Zone, which runs out to the M25 charges any vehicle not meeting Euro3 emissions standards £100 per day. The ULEZ will take effect from 8 April 2019 for all cars and commercial vehicles, runs 24 hours a day and matches the current central London congestion charge zone. To avoid a £12.50 daily charge in addition to the congestion charge, all cars or vans must meet Euro6 diesel or Euro4 petrol regulations.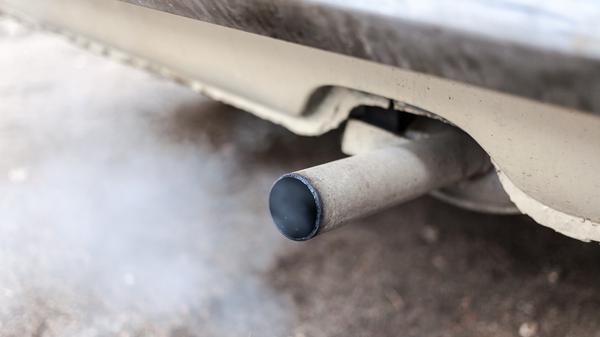 Luton body
A Luton is a body that is fitted to a chassis cab, and is designed to offer a large amount of storage. It typically extends up and over the cab, and often has a powered tailgate to help with loading and unloading. It's popular with removal firms, due to its large internal dimensions.

Payload
A van's payload capacity is the difference between its kerb weight (measured when it is completely empty) and its gross weight – the maximum it is allowed to weight with passengers, cargo and fuel on board. It is, therefore, the weight of stuff that a van is permitted to carry legally.
Racking
Racking is the generally accepted term for shelving units that are fixed into the back of a panel van. They come in all shapes and sizes, and offer elements like drawers, cupboards or shelves, generally for tradespeople to carry tools or similar kit that they use on a regular basis to do their job.
They are generally fitted by third parties, although some manufacturers have agreements to recommend particular companies.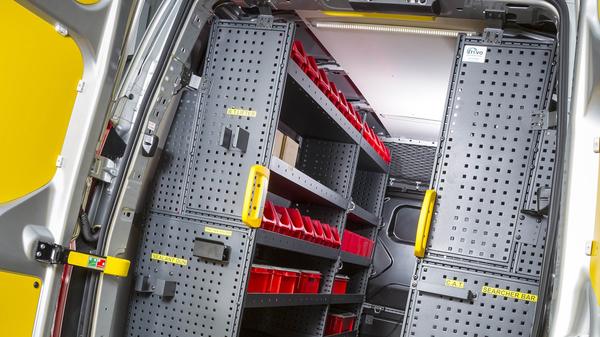 T-Charge
Although the new ULEZ zone comes into force in London in 2019 there is another new charge arriving later in 2017. The T-Charge, or Toxicity Charge will be active from 23 October this year. It will apply to all cars, vans, minibuses, coaches and HGVs, and is due on top of the existing Congestion Charge.
The cost is £10 a day, and it is in operation from 7am to 6pm Monday to Friday, not including Bank Holidays. Every vehicle that doesn't meet Euro4 emissions standards is liable for the charge – the emissions details are available on the vehicle's V5C registration document.
Twin rear wheels
Quite simply, some vans come with four wheels on the rear axle, with two on each side. This is to help spread the weight when the vehicle is carrying a particularly heavy load. Because of this, you tend to only find twin rear wheels on heavier vehicles, typically 3.5 tonnes or more.