Best Of
5 Businesses that you can run from your van
Thinking about buying a van to start your own business? The good news is that there are many different types of businesses that can be run from a van with no other qualifications needed other than a driving license. If you are stuck for inspiration then carry on reading as we share with you 5 of the most common businesses that can be run from a van.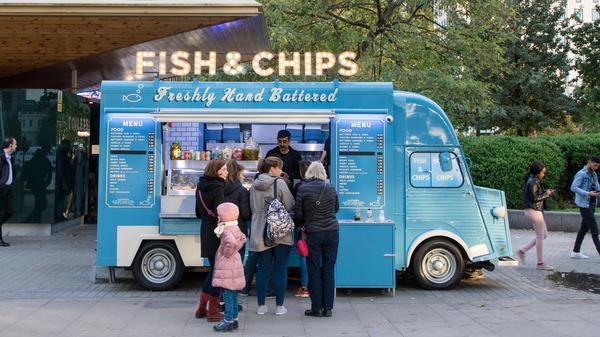 1. The gardener's van
If you love to be outdoors, know about plants and would rather spend the day with your hands in the soil than on a laptop, then why not use your van to set up a local gardening business?
You'll need all the usual equipment, such as a lawnmower, spade and gardening fork, but these will all fit easily into a van. You will also have the room to store various shrubs, compost, gravel and any pots that are needed. The van is the place where you can keep all the tools of your trade. When you have your own van, you can get to any customer whenever they need your gardening services. Just remember that you'll need to enjoy being out in all weather conditions, but you will always be guaranteed work.
2. Get cleaning
One popular business that you can run from your van is a cleaning business. If you have run a family home for years or just simply know how to clean a house from top to bottom, then why not make money out of this skill? Cleaners are always in demand. Many people simply don't have the time to clean their own home.
Advertise locally and start with a few jobs. Before you know it you'll gradually increase your customer base. Be clear about the services that you offer, such as carpet cleans or deep cleans, and make sure that you have the right equipment. The great news is that your van can easily take all of your cleaning kit, such as the vacuum cleaner, mop, bucket, sprays and cleaning cloths.
3. Food or drinks van
We all love a good cup of coffee when out and about shopping or on our way to work. The pop-up coffee shop has grown in popularity over the years with many van owners now taking the opportunity to use their van to run one. You could either convert your van, so that it is a seating area, or as in most cases, use a trailer and take chairs with you.
Starting up a food truck often has much lower set up costs than a shop. Popular places for a van-based pop up foodie vans include markets, street food venues and shopping centres. Although you will need a street trading licence, if you have your heart set on using your van as a pop up shop then contact your local council for what you need to know and do.
4. The man (or woman) with a van
One of the easiest and most popular businesses to run from your van is the classic man (or woman) and a van. There always has, and always will be, a demand for this type of service which is incredibly varied. You may be required to help someone pick up a new sofa or dining table. You may need to pick up an eBay parcel the following day, or transport that old sofa to the tip.
You will obviously need to be fit and healthy to run this type of business. You'll also need to like driving and talking to people, as you will meet a lot of people during your working day. One thing you must know is how to store and secure items in your van, so that they do not become damaged in transit.
5. Painting and decorating
If you're good at all things DIY and love to spend your days painting and decorating, then why not go into business? Once you have your van you can use it to store those ladders, pots of paint, brushes and all the other bits of equipment that are needed to get the job done. More importantly, your van will allow you to get to all of those jobs.
Build up a portfolio of work and to begin with, advertise on Facebook or use flyers. Before you know it, you'll be drumming up work. This is a job you can do by yourself, or you can employ others as your business grows. Here at Auto Trader we have a wide selection of used and new vans for you to buy.
Have a look, buy that van and start that new business today.