Advice
Essential tips for winter motorcycle riding
Winter is well and truly upon us. We've got our central heating on and it's pitch black by 5 pm! All of this means that it is a lot more difficult for motorcyclists. Keep reading to discover our essential tips for winter motorcycle riding...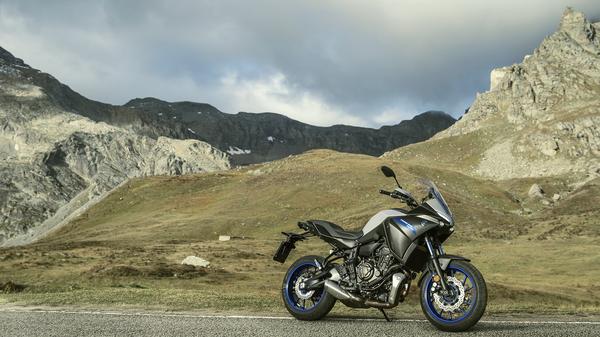 Respect the winter elements
You need to be aware of the winter elements and you need to respect them. Heavy rain and snow, low winter sun, fog, leaf falls, slippery surfaces, and black ice all represent extra challenges. The key here is to make sure you respect these elements. Leave as much space as possible between you and other vehicles. You should also position yourself in the middle lane whenever possible, as this will ensure you are protected from any unexpectedly strong gusts of wind. You should also make sure you ride slower than you usually would. You also need to remember that you are going to need longer to slow and stop your motorbike when the roads are icy and wet.

Stay comfortable and warm
It is advisable to invest in proper winter biking gear. This includes one-piece leathers that aren't going to allow the wind to make much of a difference. You can also layer up under these. Of course, winter biking gear does come at a price. If you cannot afford this, make sure your layers overlap properly and invest in some thermals. Aside from this, it is important to purchase well-insulated gloves. They will enable you to brake and shift gears with ease. You should also look for specialist items such as heated grips.

Maximise your reaction times
We just touched on the importance of purchasing a good pair of gloves for the winter period. This is not only pivotal for comfort. It is also vital because cold fingers can result in much slower reflexes, which is something you cannot afford while you're on the winter roads. You need to ensure that you use a pair of gloves that are thermal and waterproof so that your hands are going to be warm and dry irrespective of the conditions. Ideally, they will also be reflective or luminous so that you increase your chances of being seen by other people on the road.

You will also want to maintain your motorbike during the winter. Some tips here include checking and refilling your antifreeze levels and taking care of your battery. You should also check tyre pressure more regularly, as well as regularly checking and cleaning your lights. You should store it securely too, away from the elements.
So there you have it: some essential tips for winter motorcycle riding and maintaining your motorbike during the winter months. If you follow the tips that have been provided, you can make sure that you ride safely and you don't have expensive repair bills throughout the winter period.