Advice
Top 5 reasons to buy a bike this winter
Just because we're heading into the depths of winter, the temperatures have dropped and the nights are drawing in doesn't mean it's not a great time to buy a bike.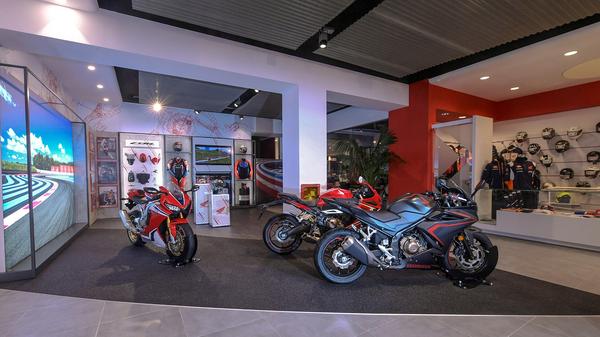 Sure, the traditional appeal of summer biking in balmy weather is gone (at least for the next few months) but there are plenty of other reasons why biking can still be good – if not better – in winter compared to other times of the year.
When it comes to buying a bike it's more of a buyers' market at this time of year, for a variety of reasons, than any other with plenty of bargains to be had. When it comes to keeping warm and dry biking kit is now better and more effective than ever and is all assisted by the bikes themselves where heated grips and even seats are more proliferous than ever meaning there's now no reason to get cold. And when it comes to the actual 'fun' of riding, advances in motorcycle tyres and the widespread adoption of sophisticated electronic riding aides such as switchable modes, means all the old worries over grip and traction have effectively been banished forever. So what exactly are the advantages getting out and riding and maybe even buying a new bike at this time of year? Here, in our expert view, are the top five…
1. It's the best time to bag a bargain
The end of the traditional biking season, as most know, brings with it the traditional end of season sales and discounts – for a variety of reasons: Fewer active motorcyclists out on the roads means less footfall and trade at dealers, not just of bikes, but of tyres, kit and everything that goes with it, so sales and discounts are the obvious way to try to keep stock moving. Some incentives come from importers, either through discounts, free accessory deals or favourable finance offers, such as on PCP. For example, Benelli's UK importer has recently slashed £500 off the price of some machines. Others can come from the dealers themselves, particularly to individual machines. Two other factors can compound this further. Dealers usually sell off their demo-fleets at this time of year to make way for next year's models so if you're prepared to buy a low mileage, used example, bargains can be had. While in addition, some dealers 'pre-register' new bikes in advance of the registration plate changes in September to meet sales targets so, again, if you're prepared to buy a brand new bike but with an older '19' plate, great deals can usually be had…
2. Some models are about to become obsolete
In the northern hemisphere, the onset of winter coincides with the approaching end of the model year as one year's models are replaced by the next. Updates may be small, or even just colours, but few buyers naturally are willing to pay full whack in November for a soon-to-be obsolete model when a sparkling new version is just a matter of weeks away. If you've been paying attention to the news you'll be aware that all the new-for-2020 motorcycles are being unveiled right now and these will give clues about which 2019 models are likely to be discounted most. It's known, for example, that Honda's CBR1000RR Fireblade is about to be replaced by a significantly new model in 2020 meaning unsold 2019 versions will soon be attracting significant discounts.
Another factor influencing the discounting of aging models is the arrival of Euro5 emissions regulations, which come into force on new models from January 20 next year. Existing, non-compliant models survive for another year so this factor won't be a massive bearing until this time next year but as the deadline approaches dealers will become increasingly motivated to shift unsold stock…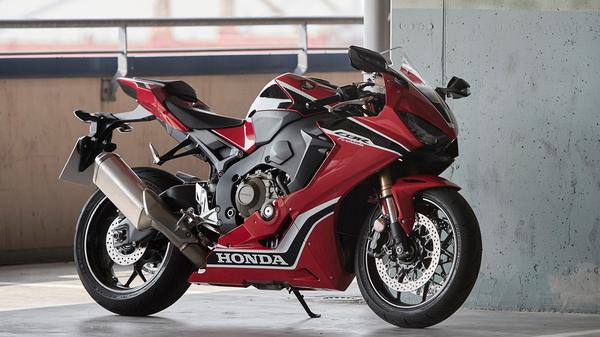 3. Biking kit is better than ever…
'OK, so buying a bike at this time of year may be financially tempting – but I still don't want to actually go riding in winter, do I?' Why not? If it's for fear of getting wet and cold there's actually less to be concerned about than ever thanks to advances in modern motorcycle clothing. The latest, multi-layer textile suits, especially if combined with thermal underwear, make year-round biking in comfort more possible than ever before; gloves and boots have advanced similarly, while anti-fog visor systems and helmet insulation and comfort is better than ever as well. While for the dedicated winter rider, electrically-heated clothing including vests and gloves from the likes of Gerbing and Keis, is also more effective and affordable than ever and is virtually guaranteed to leave you toasty warm.
4. …as is that of the bikes themselves
The levels of equipment, and especially that of electronic rider aids, on modern motorcycles can be phenomenal, with the latter often all-but-ruling out and concerns about slippery winter surfaces you may have once had. Lean-sensitive, switchable traction control, cornering ABS, riding modes with presets for different conditions such as Rain, launch control, anti-wheelie and more all help make riding in the rain or on ice safer than it's ever been, so removing another excuse for not riding in winter. And on top of all that, rider comfort equipment, whether simply decent, adjustable screens, heated handle bars grips (which are far more commonplace today – long gone are the days when they were only available on BMWs) or even heated seats (yes, really) all help make the winter riding experience better than ever.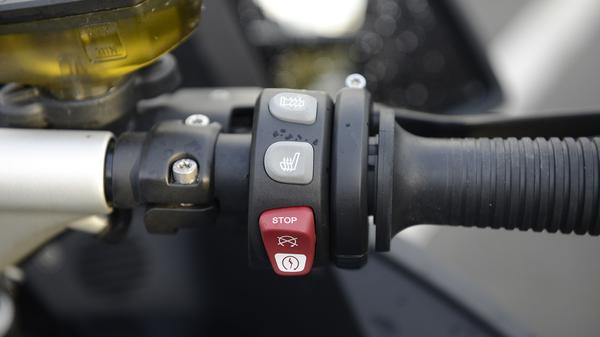 5. It's more fun than ever, too!
All those electronic rider aids help, of course, but one of the biggest advances in making motorcycling in winter conditions better than ever has been the huge improvements in tyres which, combined with generally improved road surfaces and the not uncommon use of Shellgrip, means the level of cornering grip available now to bikes in winter is also better than ever ¬– and 'grip' is a huge factor in motorcycling fun. Michelin's revolutionary Pilot Road raised the bar phenomenally for wet weather grip on bikes a few years ago and the French firm's latest version, the Pilot Road 4, is still considered the gold standard for rain tyres – but there are others. Metzeler's Tourance EXP adventure bike tyre is also highly rated, as is Pirelli's Angel GT and Bridgestone's Exedra Max, so what's stopping you!