Best Of
5 Best motorcycle gloves
It's useful to know what types and varieties of gloves are currently out there, what features and advantage they offer and what they look at. So here's our pick of five of the most common types, highlighting the best-rated example of each.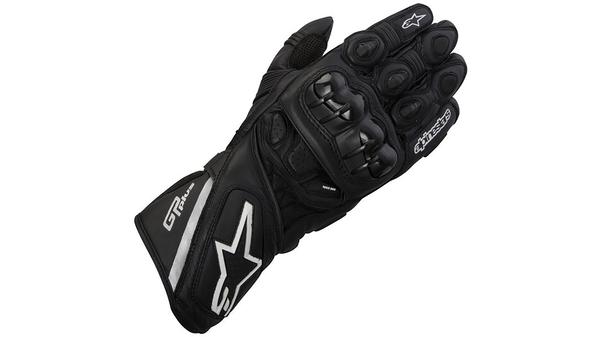 When it comes to protective motorcycle clothing there's one item that's both easy to take for granted yet can also have disproportionate effect on you're your comfort, enjoyment and safety – gloves.
For while a helmet is a legal requirement and a jacket or suit is an equally obvious recommendation, a glove, meanwhile, is a glove… is a glove – right? Wrong. Yes, on a fine, warm summer's day one lightweight, smart, well-fitting leather motorcycle glove is much the same as any other. Although, that said, some might prefer a classically-styled, wrist length one to suit their 'retro' bike while sports bike riders go for longer, snazzier race-style gloves with added protection to match their race leathers and superbikes. But that's just the start. Tourers or long-distance commuters may need more weatherproof or waterproof gloves that also keep your digits warm – crucial not just for comfort but to operate your bike safely. Year-round bikers will need heavy-duty, thermal-lined gloves or electrically heated ones that give optimum warmth. While our overall recommendation, to cover all eventualities is (if you can afford it) to have two or three different pairs for different conditions (and to also serve as a back-up) should one pair be lost or soaked. Throughout all of that, it's also vital that, a) you have gloves that fit properly and comfortably; b) you buy the best quality gloves you can afford in terms of safety and protection and c) that you try before you buy – even if that means trying in a shop then actually buying later online, where discounted prices may be available.
Alpinestars GP Plus glove, c. £100 – for sports bikes
Sportsbike riders demand lightweight, cool summer gloves that offer maximum protection and latest technological features. Leading Italian brand Alpinestars equip many of the world's leading grand prix riders and its GP Plus glove is its popular – and highly-rated – mid-range sports glove. Typical of the style it's full-length with a snug-fitting wrist; has a tough Kevlar lining; special knuckle protectors; 'bridged' third and fourth fingers for added safety and come in six different sizes. With sports bike gloves in particular we recommend getting as 'snug' a fit as possible for maximum machine control.
Held Cold Champ Gore-Tex glove, c. £160 – for winter
There are plenty of quality, thermal, Gore-Tex lined winter gloves now available, from a variety of reputable brands including Rukka, Klim, Furygan, Alpinestars and more. These are a well-rated blend of quality, features and value and feature a Gore-Tex weatherproof, windproof and breathable membrane, Thinsulate thermal lining – both vital for a winter glove – hard knuckle protectors, goatskin palm and more – they also come in five different sizes and with a five-year warranty.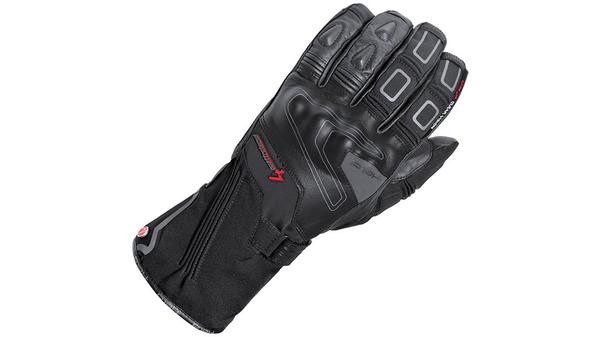 Dainese Blackjack glove, c. £60 – for retro fans
If you've got a retro roadster style bike, such as a Triumph Bonneville of BMW R nineT, style matters more than winter warmth or high-speed protection – but that doesn't mean you'll be scrimping on safety. There are now plenty of stylish, full-leather 'retro' gloves available that look great, give enough protection for summer fun and don't break the bank either. These, from long-established premium Italian brand Dainese, are typical, have got great customer ratings, are in goatskin with a reinforced palm, adjustable cuff and come in four sizes.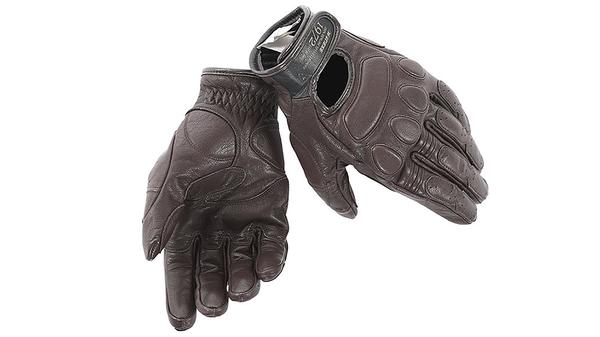 Richa Summer Lilly leather gloves, c. £55 – for women
Women riders – or passengers – not only usually have smaller hands, their hands are also a different shape than mens, requiring bespoke gloves. Fortunately, there are now plenty to choose from with these mid-range, lightweight summer leather gloves among the highest rated – and most stylish. Available in five different sizes they have a cowhide construction with a both waterproof and breathable 'Hipora' membrane, feature a hook and loop adjustable wrist strap and have a reinforced double-stitched palm and a zipped cuff for a snug fit.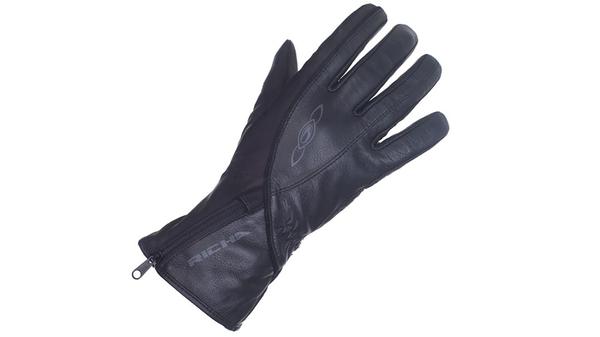 Gerbing MicroWirePRO XRL Hybrid gloves, c. £180 – for extreme cold
Gerbing are among the market-leaders in electrically heated clothing, with power taken either directly off the bike or via its own, self-contained battery pack, and its MicroWirePro XRL are one of the most highly rated gloves. They also feature leather construction, a waterproof/windproof 'Hipora' liner, hard knuckle protectors and an integrated heat control. The heating elements also come with a lifetime warranty for added peace of mind.