Expert Review
Vauxhall Combo Panel Van (2020) review
The Vauxhall take on the small van sector is a massive leap on from its forebears and now sits comfortably as one of the best in the class.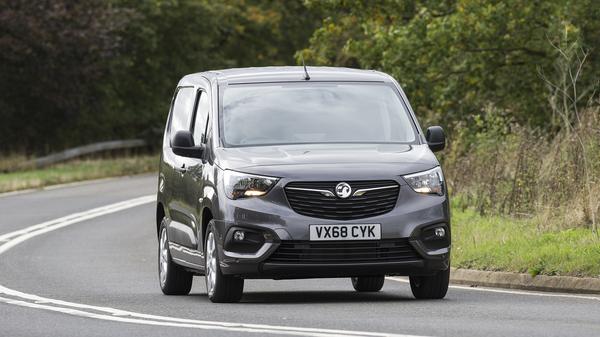 The Auto Trader expert verdict:
Available new from £22,529
The latest version of the Vauxhall Combo Cargo is practically unrecognisable from the ones that preceded it, and it is all the better for it. It shares much of its kit and tech with rivals at Citroen and Peugeot and is an excellent small van.
Reasons to buy:
Strong payload
Excellent ride and handling
Great safety kit available
Cargo & practicality
The idea of a one tonne payload was a bit of a pipe dream in the small van class before the Combo and its stable mates came along, but there are now several versions in each model that offer carrying capacity of around or over 1000kg. Thankfully you don't have to go for the basic models, either, with the higher payloads also coming on the more powerful engines. You do have to be careful which model you end up with though, as some are rated much lower, at around 650kg, so it is worth checking if you are buying used. Practicality is boosted by some helpful little touches around the van, too. On optional extra sees the passenger seat fold down so you can load longer items into the front of the cabin, but with a bonus bag attached that means the passenger area shouldn't get coated with muck. One feature that should be a regular fixture on all vans is the overload sensor – it tells you when you are close to the limit of the van's payload and if you have tipped over. One day we'll wonder why it wasn't fitted as standard earlier.
Interior
The Combo's cabin is wonderfully simple but without being overly utilitarian. The materials have enough softness to them to not make everything feel too workmanlike, but equally feel robust enough to take the abuses of daily life. Storage is a slight let down, only in that it lacks a decent set of cupholders in the middle of the cabin, but the door pockets are plenty big enough for a large water bottle. Extra cubby holes are dotted around the cabin, with space to store things set above your head, under the seat and in the more conventional places on top of the dash While it is possible to get three seats across the front and carry three adults in them, both the driver and the one in the middle seat will not thank you for it if you are planning long journeys or ones with lots of gear changes. That said, being able to take three adults across the front at all is a decent strength in this class. The fact that the central seat folds down to act as a table is a plus too.
Running costs
Claimed fuel economy figures for the Combo are, almost without exception, excellent. They are around or over the 60mpg for the large part, with only the 4x4 models' official consumption sitting closer to 50mpg. Even the petrol has an official economy in the region of 50mpg as well. This is obviously matched by the models at Citroen and Peugeot, but sits ahead of rivals at Ford and VW for now. For those that want to avoid filling stations altogether then there will eventually be an electric model too, although expect to pay a premium to purchase it to start off with. It's a slight shame that the official warranty is only a three-year 60,000-mile offering – Volkswagen offers a longer mileage cover for example while Renault covers for five years and more miles.
Reliability
The Combo, Partner and Berlingo are dominating the sales charts, while the engines they feature are tried and tested across a range of passenger cars, so should prove reliable. The service intervals are a reassuring 25,000 miles or two years for the diesels, while the petrol has to go in more often – once a year or every 12,500 miles.
Performance
Following the introduction of the new emissions regulations at the end of 2019, the Combo's engine range is quite simple, with one diesel engine in a choice of three power outputs – 74bhp, 99bhp and 128bhp – and a 1.2-litre petrol with either 108 horsepower or 128 horsepower. If you are buying a used model then be aware that it launched with some 1.6-litre engines, which were discontinued in autumn 2019. The new 1.5-litre engines are an improvement over the previous versions anyway, as you would hope, with the highest-powered model the nicest to drive of the three. It is smooth and responsive and has marginally less noise and vibration than the lower powered versions. There is a choice between manual and automatic gearboxes, as is becoming more common these days. The auto is a wonderful eight-speed unit that is commonly seen a whole range of passenger cars. It is fantastically smooth, and a far better option than has historically been offered on a van. As proof of its modernity, it even boosts the claimed efficiency.
Ride and handling
The Combo's ride is truly excellent, providing a fantastic amount of control over urban road furniture and bumps so as to keep passengers and cargo in the back as settled as you can hope. This is largely thanks to the fact that the suspension and various underpinnings are shared with the likes of the Peugeot 308 and various other passenger cars from the PSA Group, making the Combo really easy to drive. It has a decent lightness to the steering around town, but still manages to feel solid and planted on the motorway. Standard visibility is decent for a van, but optional kit such as the camera that acts as a rear-view mirror will add increased peace of mind for those more used to being able to see behind them.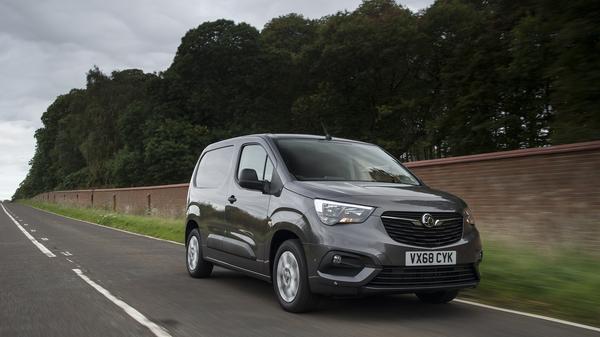 Safety
Like most vans, much of the safety kit on offer in the Combo comes as an optional extra, with just the basics included as standard. Given that is the norm, though, it is harsh to single the Vauxhall out on that basis. You get just a driver airbag as standard, for example, although oddly that isn't the case with the automatic model where you get a driver and passenger airbag included. Much of the safety kit comes as part of a safety pack, which only costs a few hundred pounds but does bring equipment such as a front camera, lane keep assist, lane departure warning, speed sign recognition, driver drowsiness detection and forward collision alert. At a time when some manufacturers are starting to include autonomous emergency braking as standard it is a shame that that is only offered as part of the safety pack, though.
Equipment
There are three trims on the Combo – Edition, Sportive and LE Nav, meaning it has a slightly simpler line up than some of its siblings at Citroen and Peugeot. Highlights on the basic model include hill start assist, under seat storage, a carpeted cabin, DAB digital radio, USB and Bluetooth connectivity and a selection of 12v charging points in the cabin. The Sportive looks to be the sweet spot in the range, adding a lot of desirable as well as useful kit. Cruise control, parking sensors, air conditioning, steering wheel mounted audio controls and body coloured bumpers are the main ones. As the name implies, LE Nav is where you get the full-sized, eight-inch colour touchscreen with satellite navigation and mobile phone integration. This screen isn't quite as slick as the latest VW systems, but it is relatively simple to use and the temperature controls are thankfully kept well away from it and are controlled via buttons and dials underneath. If you want much more then it is a case of adding packs. The Winter pack brings heated seats, the Intelligrip pack offers five driving modes to better deal with trickier terrain while the construction pack increases the ride height and adds more underneath protection. Oddly you can only get these packs on the basic Edition model, though, so if you want a hardy van with basic luxuries like air conditioning then it is going to take a bit of fiddling with the options list.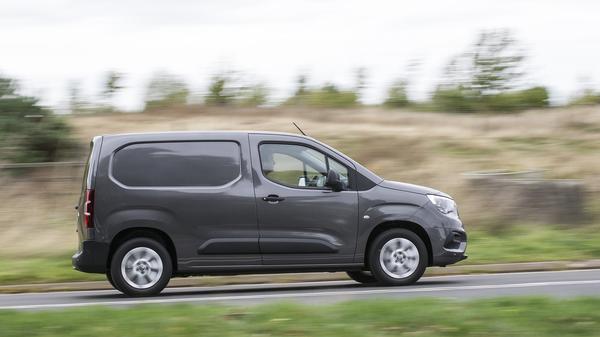 Why buy?
Quirks with the trim offering are about the only major criticisms you can throw at the Combo, as it is otherwise an excellent all-round van. The Citroen's simpler specifications make it marginally a better pick, but it is highly unlikely that anyone will be disappointed with the Combo once they have chosen the version they want and it has slotted into working life.