Feature
New vans for 2020
A whole range of new vans have been confirmed for the next few years, including a number of big players. We round up the best-of-the-best.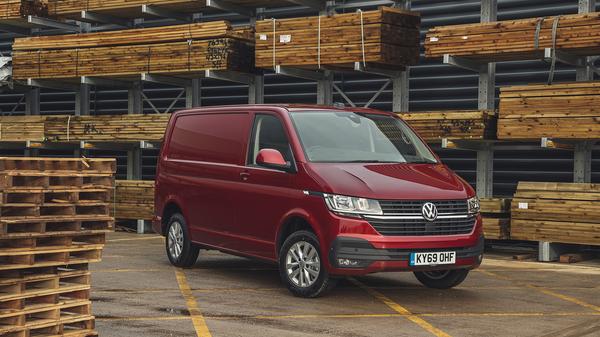 VW Transporter 6.1 - due March 2020
While the latest update for the Volkswagen Transporter (dubbed the T6.1) was revealed in the latter stages of 2019, those waiting to get their hands on one will finally do so from March 2020.
It might just have been a mid-life facelift it is a fairly comprehensive one. The most obvious change is to the looks, with the striking new front end making it clear that you are in the latest version of the popular VW van. The most notable updates, though, come inside, where there is a new, car-like look to the cabin and a raft of new technology. There will also be a fully electric version of the Transporter on its way in 2020, with a range of up to 250 miles, which has been made with VW partner company ABT. You'll still be able to buy it through VW dealers, though.
Toyota Proace City - due early 2020
If you think something looks a bit familiar about the Toyota Proace City then you would be right. Underneath it is based on the same platform as the Citroen Berlingo, Peugeot Partner and Vauxhall Combo Cargo. Given that they are all excellent vans, this bodes well for the Toyota too.
Toyota wants to entice you in thanks to the experience you get in the dealership and beyond, which means a competitive set of kit and a five-year warranty (many vans only get three years.)
Renault Kangoo - due late 2020
There are very few details about the next version of the Renault Kangoo, other than it is expected in or shortly after 2020. Given the current Kangoo is essentially a Nissan NV250 and a Mecedes Citan, expect those models to be replaced at the same sort of time.
Renault showed off a Kangoo ZE Concept in 2019, which previewed the next generation of electric Kangoo, but it was tight lipped on the details of when and where we will see the finished version. As the van industry isn't quite ready to go totally electric just yet, it is highly likely there will be a diesel model too.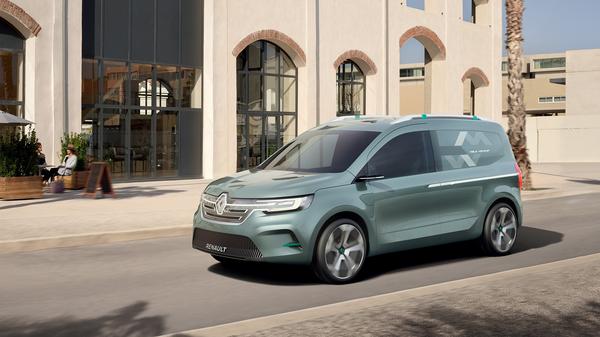 Maxus Deliver 9 - due May 2020
Maxus might not be a name that is too familiar to many – the brand went under the name LDV in the UK until the start of this year.
The Deliver 9 is a new name, too – it was previously the LDV V80. The other big upgrade is to the engine. As part of a series of upgrades to meet the latest emissions standards, the engine gets more power. There will be front- and rear-wheel drive models and a variety of different lengths and weights.
Maxus E Deliver 3 - due summer 2020
The LDV EV30 didn't even make it on sale before it got a new name – it'll henceforth be known as the Maxus E Deliver 3.
It'll go on sale this summer, with prices starting at about £24,000 (after the Government plug-in grant). There will be two battery options, with the 52.5kWh model promising an official range of around 170 miles.
VW Caddy - due late 2020
The all-new Volkswagen Caddy is arguably the biggest launch in the van world in the coming months. It will be based on the same underneath bits as the latest Golf, which bodes well for its driving ability, and it brings a load more technology to the class.
Sadly, and a little strangely, that technology doesn't seem to include an EV version at the moment as VW is going to save that for the ID Buzz Cargo – the retro styled electric van it is planning to bring out in 2022. Instead this version gets loads of new driver assistance systems, more space in the loading bay (enough for two Euro pallets now) and a camper version in the future.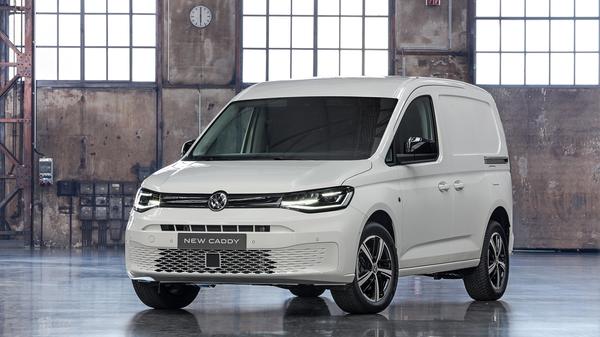 Fiat Ducato Electric - due August 2020
2020 promises to be the year of the large electric van. Fiat is just one of several manufacturers brining out a battery version of its biggest light commercial vehicle.
The Ducato Electric comes with a range of around 200 miles but that is likely to come down a bit if you make the most of the payload, which is up to 1950kg – a lot for an electric van. In addition to the impressive payload, Fiat says there will be a range of different body sizes, all exactly the same as the conventionally powered models. It'll go on sale in autumn 2020.
Mercedes eVito - due January 2020
Mercedes has a pair of electric vans coming in 2020, starting with its medium model, the Vito.
The eVito arrives first, with first deliveries starting in January, while the eSprinter follows later in the year. The eVito should be good for a range of around 92 miles, can be recharged in six hours and comes with a choice of two different lengths, both with payloads around the 900kg mark.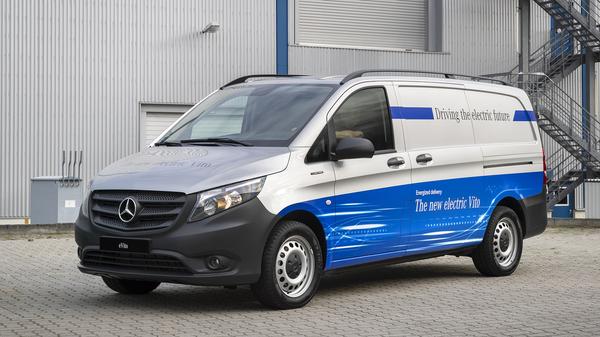 Mercedes eSprinter - due late 2020
There are few details available for the bigger eSprinter, but expect a similar charging time and range as the eVito (thanks to it being able to carry more batteries) and a maximum payload of just over 1000kg.
Electric Citroen Dispatch - due Autumn 2020
The large van sector isn't alone in getting a whole raft of electric models in 2020, with the Citroen Dispatch, Peugeot Expert, Toyota Proace and Vauxhall Vivaro quartet set to arrive at a similar time to one another later this year.
They will make their public UK debuts at the 2020 CV Show, before all going on sale towards the end of the year. It will be of little surprise to learn that all versions will offer the same range and battery options as each other. There will be a 50kWh battery which offers a 124-mile driving range, while a 75kWh model boosts that range to 186 miles. The smaller models in the respective manufacturers' ranges – the Citroen Berlingo, Peugeot Partner, Toyota Proace City and Vauxhall Combo – will all get battery-powered versions too, but not until 2021.
Peugeot Expert - due Autumn 2020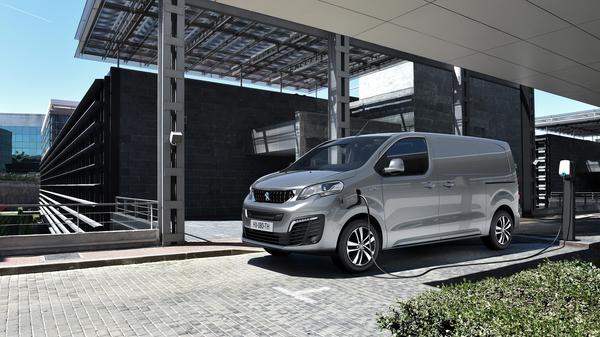 Vauxhall Vivaro - due Autumn 2020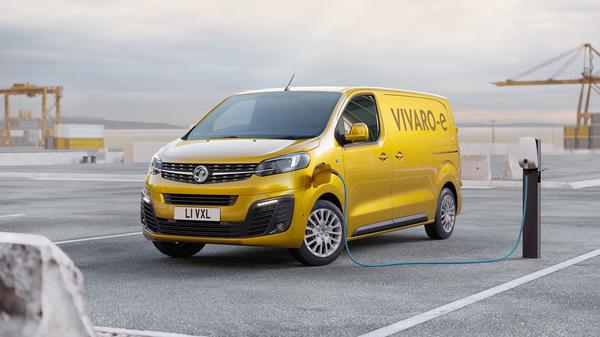 Land Rover Defender Commercial Vehicle - due late 2020
The all-new Land Rover Defender certainly attracted a fair bit of attention when it was revealed in 2019, and pick-up truck manufacturers might have felt a bit nervous at the news that there is to be a van model of the rugged off roader.
Beyond that, there is little to tell right now in terms of specs and dimensions. Expect it to be expensive, not quite as practical as a pick-up but incredibly desirable and popular regardless.
LEVC van - due late 2020
It's been delayed a couple of times, but the LEVC (London Electric Vehicle Company) is set to launch its electric range-extender van at the end of 2020.
The brand might not be familiar to many van or car buyers, but it is one that's well known to taxi drivers – it is the company behind the TX e-City taxi. The two vehicles share a large number of components so it will promise the same 80-mile electric only range, while an engine that acts a bit like a generator boosts that range to around 370 miles.