Expert Review
Ford Transit Courier Panel Van (2014 - ) MK5 review
It is often said that "goodness comes in small packages", and this is very good. Given its practicality, flexibility and appetite for work the Courier is worthy of the Transit name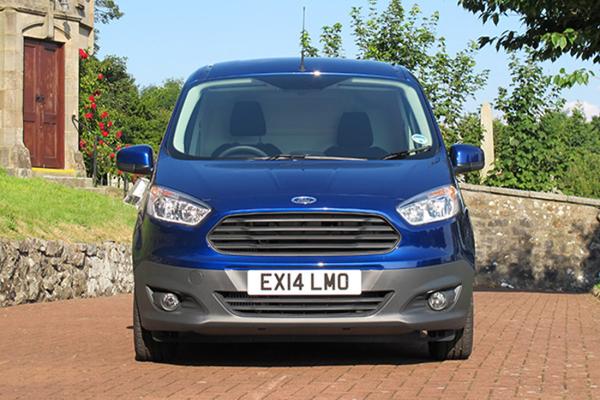 The Auto Trader expert verdict:
The Ford Transit Courier completes the Transit line-up, which now covers the small, compact, standard panel and large panel van sectors; and, while there are die-hards who don't appreciate the 'dilution' of the Transit name, this varied line-up makes sense in the modern world. It is often said that "goodness comes in small packages", and this Courier is very good. Given its practicality, flexibility and appetite for work, the Courier is worthy of the Transit name.
Reasons to buy:
Comfortable cabin
Excellent ride quality
Pleasant to drive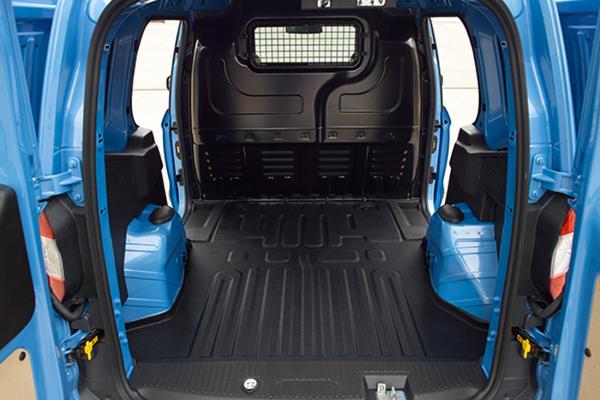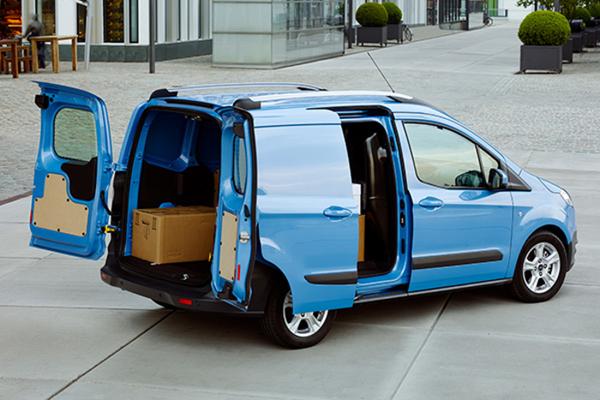 Cargo & practicality
At 1.9 cubic metres, the load box is not huge, so if you want more space, then look at the Connect. The Courier is a small van for those with modest carrying needs and is ideally suited to the urban environment. Load length is a modest 1.6 metres, but this can be extended to 3.0 metres if using the fold-flat passenger seat to accommodate lengths of pipe, timber or stepladders, and there is enough space to fit a euro pallet between the wheel arches. With a roof height of 1,244mm, there is enough space to slide in an upright washing machine, even if it is mounted on a pallet. For added flexibility, Ford offers a folding mesh bulkhead which is hinged vertically in the middle. The 'opened' section can then be folded around the driver's seat allowing longer and bulkier items up to 3.0-metres long to be carried inside the vehicle. The load lashing rings have thoughtfully been placed at the extreme corners of the loadspace, with two more on the side wall, which means that they can be more easily accessed even with a full load on board. At just 4.1 metres long, the van itself is quite short, which means it can be reversed up close to a wall leaving just enough room to gain access to the rear through either of the asymmetric barn doors without having the nose of the vehicle poking out too far. lt's a small feature, but a handy one for those couriers and tradesmen working in congested city centres.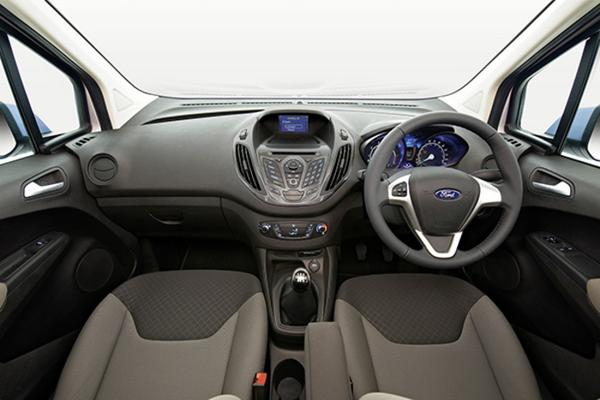 Interior
In standard trim, the two front seats are pretty comfortable, but if the optional fold-flat passenger seat is fitted to maximise loadspace, then it provides more of a perch for the passenger than a seat. So, be careful what you specify. In-cab stowage is pretty good, with an over-windscreen shelf complemented by reasonably-sized door pockets and a shallow dash-top tray; two can holders are sited beside the handbrake lever and there are a couple more cubby holes for bunches of keys or loose change. There are no removable rubber floor mats on the rubber-covered floor, which means it would be a wee bit hard to keep clean inside.
Running costs
The official combined economy figure is 72.4mpg, but in 'real-world' motoring, Auto Trader Vans was achieving 55.5mpg. However, 60mpg and more is easily achievable in a Courier, depending on the nature of the work being asked of it. Perhaps a sixth gear might reduce consumption further, but Ford has decided on a five-speed gearbox for all variants, including the 1.0-litre petrol and both 1.5- and 1.6-litre diesel options. Service intervals are 20,000 miles apart, there is a three-year/100,000-mile warranty, and the insurance ratings are pretty low.
Reliability
General good reliability as with all Ford vans.
Performance
The 1.5-litre four-cylinder Euro 5 turbodiesel is set to replace the 1.6 TDCi unit right across Ford's diesel range. There is no noticeable difference in power delivery, and with 140lb/ft of torque, power is more than adequate in a vehicle with a GVW of less than 1,800kg. Its responsive power unit combines with the agile handling to make it feel really quite nippy and a joy to drive.
Ride and handling
It's a Ford, which means the Courier is a pleasure to drive. No surprise here, since Ford reckons its all-seater 'Tourneo' MPV version will appeal to families; and, the 'commercial' version of the vehicle benefits from this, with good noise insulation, and firm but comfortable suspension, with excellent damping even when running empty.
Safety
The all-round disc brake set-up comes with ABS and ESC, and one driver's airbag is standard. In common with all Fords these days, the Courier comes with Ford's SYNC system, which allows easier connectivity to other electronic devices and, more importantly, will make automatic contact with emergency services if it detects that the vehicle has been involved in an accident. Perhaps not so much a safety issue, but worth mentioning, is the full-size spare wheel, which is always better for a commercial vehicle than the 'seal and blow' systems which are prevalent on modern cars. Auto headlights and foglamps were also fitted to the test vehicle we drove.
Equipment
Our test car was the 'Trend' version of the Courier, and it came with a leather-trimmed steering wheel, with audio and computer/trip controls built in. The van also had electric front windows, heated door mirrors and a heated windscreen – a real boon on frosty mornings. In addition to the handy over-windscreen shelf and other storage, there is a drawer under the driver's seat to hide small valuables. The DAB radio/CD/USB player comes with Bluetooth and (as mentioned above) Ford's SYNC system, which will appeal to those of us who still have trouble getting electronic devices to communicate with each other! The driver's seat also has adjustable lumbar support and an armrest, while remote central locking and a lockable fuel tank cap are also standard. Options fitted to the van we drove included an upgraded DAB radio system with 5.0-inch TFT screen and sat-nav, as well as a reversing camera, air-con and glazed rear windows with wash-wipe, all for a very reasonable £650. The metallic paint added another £300; the folding mesh bulkhead and fold-flat passenger seat were a very reasonable £200; parking sensors cost £150; and, although the LED load box light sounds a tad expensive at £40, it's worth every penny when the dark nights draw in.
Why buy?
This is a cracking little van. At first glance, considering its compact dimensions, it's a wee bit expensive, with prices starting from just over £11,000 for the 1.0-litre petrol and just over £11,400 for the entry-level diesel. However, items on the options list are more reasonably priced than on many rivals, so buyers can specify a van better suited to their specific needs at a very reasonable cost. And, it's a Ford, with one of the biggest dealer networks in the country.