Best Of
Top 7 must buys for under £1000 when buying a bike
There's more to starting out in motorcycling than getting your correct licence and a road legal bike. There's motorcycle kit or riding gear for a start. Not only is a CE-approved crash helmet a legal requirement it's obviously vital for safety and protection, too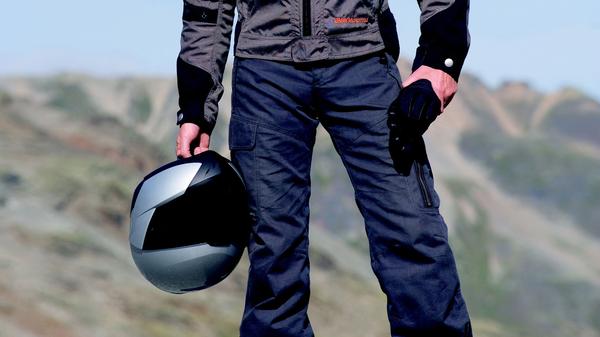 In addition you'll probably find that some kind of good lock is not only a sensible move, especially in cities such as London and Birmingham where two-wheeler theft is rife, it is also often a requirement of your insurance policy. Further theft –protection measure such as alarms and immobilisers are also worth considering here.
Then there's the whole question of your riding gear. Yes, on a hot summer's day it's tempting to go for a short ride without any protective clothing at all but we all know it's an idiotic risk. Anyone with any awareness of the possible injuries that can be sustained in a bike accident or tumble knows that. But what do you go for – leathers or textiles, jacket and trousers or one-piece suits? Then there's the question of boots and gloves – it can all be mind-boggling and potentially hugely expensive at first. So, to help you out, here's our guide on what you should go for and all for a combined budget of under £1000. We can't tell you exactly what you should buy – that's down to you, your budget, your bike and the type of riding you're likely to do. But it should give you a decent pointer as to where your money will be best spent.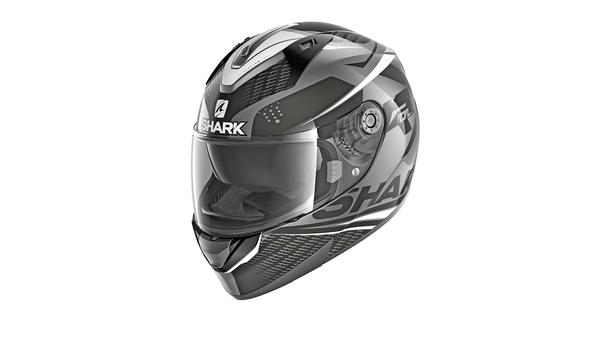 1. Helmet: £75-200
Vital, and a legal requirement. By law, all helmets worn on UK roads must meet British Standard BS 6658:1985 and carry the BSI Kitemark. UNECE Regulation 22.05. a European Economic Area member standard offering at least the same safety and protection as BS 6658:1985, and carry a mark equivalent to the BSI Kitemark.
The choice is huge: open face, motocross style, 'flip-front' (where the chin bar hinges up) or traditional full-face. For maximum safety we'd recommend a full face and to buy the best you can afford. Fit is crucial here, too. Don't buy blind online without trying. Go into a dealer, try different types and sizes. You're looking for a snug fit with no movement. As for straps, ratchet or 'seat-belt' types work but the traditional 'Double-D ring' is more secure. Fibreglass is stronger than polycarbonate, but more expensive. We'd also recommend using earplugs to protect your hearing.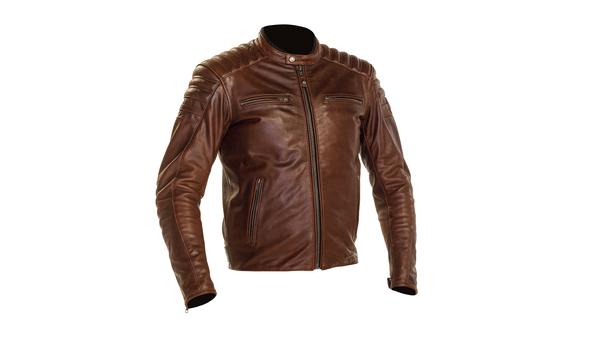 2. Jacket: £80-400
Unless you're starting out with one-piece leathers (unlikely) or thick, textile all-in-one oversuit (expensive), some kind of motorcycle jacket is the next 'must-have'. Leather jackets are usually more stylish and are adequately protective but are rarely waterproof and lack the thermal versatility of a multi-layered textile jacket. Of course, if you're only doing short distances in the summer months a leather jacket may suffice but if so make sure it fits well and ideally has CE-approved body armour in the elbows, shoulders and so on.
A more versatile (if less stylish) choice is a textile jacket. Again, it depends on your budget and the type of riding – and weather – you're likely to be experience. Multi-layer, all-season textile jackets enable you to ride all year round by removing/subtracting liners as appropriate. Most, too, are reasonably weatherproof. NB: if you go for a leather jacket we'd recommend investing in a lightweight, one-piece waterproof oversuit, too (around £40) – you never know when you'll be caught out by the weather!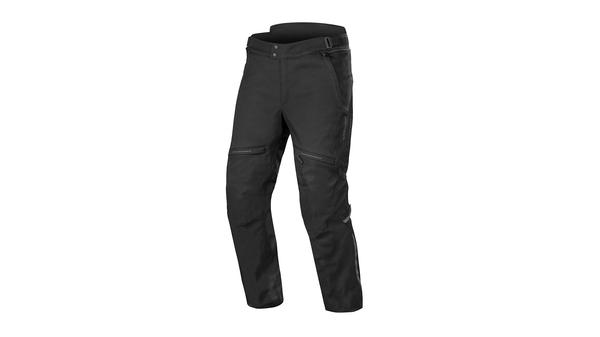 3. Trousers: £60-300
Less vital than a jacket but, for safety's sake, we'd still recommend them. These days there's more choice than ever – not just between textiles and leather, as with jackets, but also now with purpose-made riding jeans – stylish denims you can wear on and off bike that feature built-in protection. The latter are fine for short journeys and summer use but aren't waterproof and offer limited warmth so. Leather trousers, too, though stylish and protective, have limited thermal/weather protection. So for year-round biking we'd recommend multi-layer textiles. Again, fit is crucial so try before you buy and, if buying both trousers and jacket, a matching pair usually means the two garments can be zipped together for maximum weatherproofing.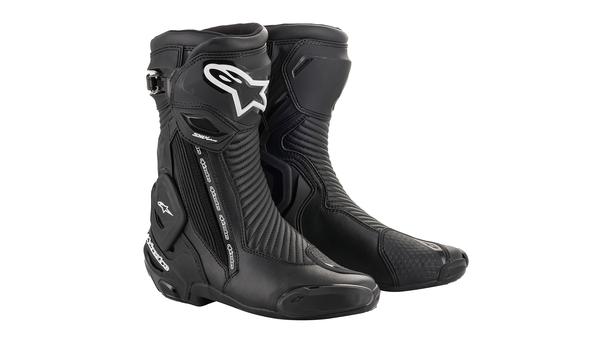 4. Gloves: £30-50
Gloves and boots are two of the most vital parts of your biking wardrobe. With both, again, fit is crucial – especially with gloves as your hands and fingers are working most of the controls. Which you go for depends of the type of riding you'll be doing – light and thin for summer, thick and thermal for winter, etc. As all-season gloves aren't available, if you're likely to ride most of the year we'd recommend getting both summer and winter gloves.
5. Boots: £200-300
Much of that is also true of boots although, again, as with trousers, there is an increasing quantity of casual-style, on-off bike riding boots available, often in a worker boot style. These are fine for short rides but offer less crash and weather protection. If you budget allows and you're riding years round, we'd recommend buying both lighter summer and warmer winter boots.
6. Extra layers: £20-30
Although modern textiles often offer great thermal qualities that can be compromised if you don't keep out all the draughts – one reason why fit is so important. However, if you're likely to be riding through the colder months we'd still recommend investing in some thermal underwear or base layers from the likes of Milletts and also wholeheartedly recommend the use of thermal neckwarmers or balaclavas under your helmet to stop draughts getting down your neck.
7. Security: £50-400
This is one of those 'how long is a piece of string?' type questions – there really is no end to the amount of anti-theft security you can invest in and even then it won't guarantee that your bike isn't nicked. In truth, however, what you're actually doing by getting bike security is making you bike less attractive to a thief than the next one. If you leave your bike in view in public places some kind of lock is a must. Yes, cheap offerings are available but as a credible deterrence we'd recommend a heavy duty, quality chain or shackle lock. They might be cumbersome to cart around but they give you peace of mind. And remember: lock it to something secure! Beyond that, alarms, immobilizers, garage ground locks and more are all available but if you're starting out and restricted to a budget they might have to wait until later…