Best Of
Top 5 sports tourers
Over the last decade or so the motorcycling category of 'sports-tourers' had become somehow unfashionable. But what exactly do each of these new sports-tourers offer? What kind of experience do they deliver? And what do you get for your money? Hopefully our round up of these latest and greatest five will help you decide…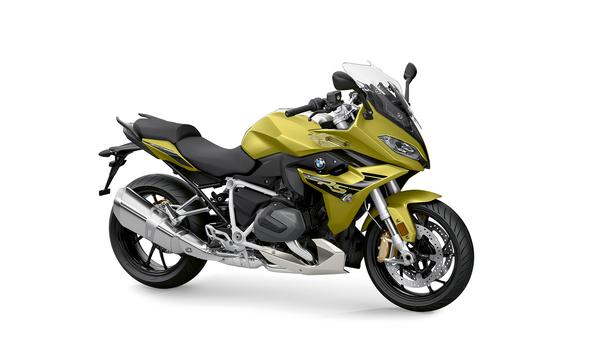 Bikes like Honda's brilliant VFR800 V-TEC V4, Triumph's Sprint GT and BMW's R1200RS had grown old and been dropped as buyers in search of a sporty, versatile all-rounder turned their attentions instead to the new breed of 'adventure' bikes such as BMW's own, best-selling R1200GS.
But now that's started to change. The success of Kawasaki's Z1000SX, a faired, four-cylinder, sporty all-rounder based on the lively Z1000 roadster, first launched in 2010 and updated twice since, has in turn led to relaunch of a succession of modern sports-tourers that are all brilliant road bikes. Honda relaunched a thoroughly updated version of its classy VFR800 in 2014; Suzuki came up with its brilliant-value GSX-S1000F a year later, while for 2019 KTM significantly updated its already able Super Duke GT and BMW have uprated to 1250-spec the R1200RS it first introduced in 2015. As true sports-tourers all of them offer a road motorcycling experience adventure bikes can't match. Adventure bikes may offer decent road ability, two-up comfort, huge accessory options, some off-road ability (although not all, many adventures are about as serious at going in the dirt as a Nissan Qashqai) and the image of a world traveller hell-bent on conquering the globe, even if few do, but that brings compromises, too. That off-road style also means many adventures are awkwardly tall and cumbersome; their lumbering, usually twin cylinder motors often lack the sheer pep and excitement of more sporting machines; their long-travel suspension and big wheels means their handling isn't as sharp and involving as it might be and often their immense specifications results in them being inordinately expensive, too. Sports-tourers, on the other hand, by having no off-road pretensions, are often easier to get on with, just as comfortable for two over distance, perform better and offer sharper, more entertaining handling – and usually for a more affordable price.
Top 5 sports tourers: BMW R1250RS – the classic, luxury one
The German firm's 'Road Sports' offerings have come with high expectations ever since the original, revolutionary R100RS, the world's first production machine with a full, aerodynamic touring fairing, in 1976. In truth, not all of its subsequent attempts have lived up to that, but 2015's R1200RS came close by virtue of its 125bhp boxer twin from the best-selling R1200GS adventure, great 'sports-tourer' ergonomics, decent comfort and handling and BMW's usual impressive options list including luggage, heated grips, cruise control and its excellent 'ESA' electronic suspension adjustment. For 2019, however, it's significantly better still. The new 134bhp 'ShiftCam' 1250 engine combined with three riding modes means genuine sportiness is just a prod of a button away; the new TFT 6.5in display is classy, info packed and a pleasure to use and with a new fairing including easy, two-way adjustable screen, switching between sport and touring comfort has never been easier. After riding the RS, a GS seems like an overladen, excessive dinosaur.
Top 5 sports tourers: Honda VFR800 – the revived legend
In the late 1980s and throughout the '90s, Honda's V4 VFR, in a succession of editions, was the undisputed king of sports-tourers and simply one of the best all-round motorcycles you could buy. Its over-engineered V4 was Honda at its best: easy, peerlessly flexible, characterful and fault-free. Its chassis was neutral and comfortable and its styling and build classy. In the Noughties it lost its way with a flawed V-TEC variable valve timing system and fashion-victim underseat exhaust and ultimately faded away but for 2015 it was revived and is good enough to revive memories of the original. New bodywork reminds of the classy '90s version, the V4 is as slick and effective as ever and an uprated, lightened chassis means handling is better, too. Sure it lacks the latest modern electronics and modes, its class is now on-par rather than head-and-shoulders above the rest and it also lacks modern features such as a TFT dash or adjustable screen. But it's still a great sports-tourer, will remind many of its 1990s' pomp and is now better value than ever.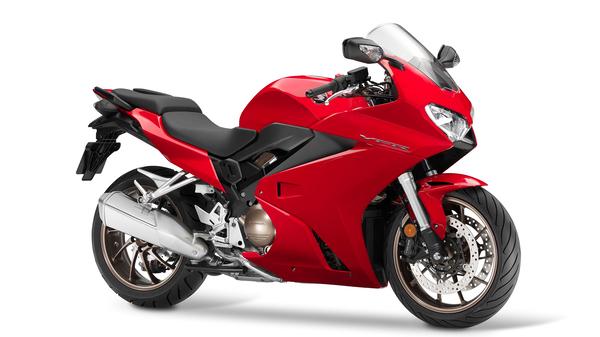 Top 5 sports tourers: Kawasaki Z1000SX – the sporty, affordable one
Kawasaki 'lucked' onto a brilliant best seller when it came out with the first Z1000SX in 2010. Intended 'merely' as a more versatile, faired version of the Japanese firm's then 138bhp super naked Z1000, what it quickly became known as instead was a brisk, comfortable and crucially, at around £10K, bargain-priced all-rounder. It was an immediate sales hit. Almost a decade on that success story has continued thanks to a succession of savvy updates, which have only enhanced the SX without diminishing its appeal or value. Sharper looks, 140bhp, better brakes and suspension and extra electronics came in 2014 while it was facelifted again to more resemble the ZX-10R superbike in 2017, received better-still electronics, improved luggage options and more – and all still for just over £10,000. The SX may still be a little bit of a mongrel, lack the class of a BMW or legend of a VFR and be anything but exclusive, but for an all-round road bike with enough sporting and practical ability to satisfy most, there's simply nothing better for the money.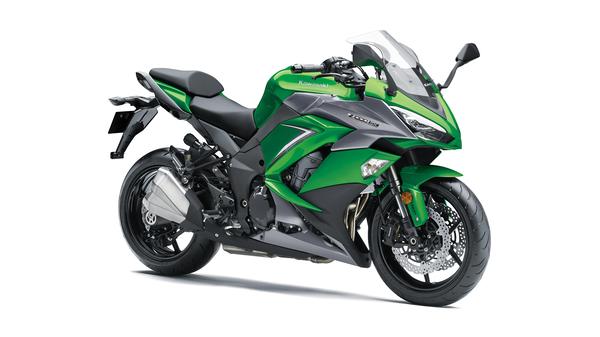 Top 5 sports tourers: KTM Super Duke GT – the high-tech hooligan
Austrian off-road experts KTM have never been averse to upsetting the motorcycling establishment apple cart. Their dirt bikes have risen to dominate off-road racing; their big adventure machines show everyone how to produce a genuinely off-road capable adventure bike and their punchy, single-cylinder Duke roadsters are the kings of street supermotos. So it's something of a surprise that it's GT, like Kawasaki's SX basically a faired, 'tourer' version of a super naked, in this case the bonkers 1290 Super Duke, is such a brilliant all-rounder. First introduced in 2016 with 173bhp, a sharp chassis, a half fairing and luggage options, that bike quickly got a reputation as a hooligan 'weapon' that could actually tour two-up. But the thoroughly updated 2019 version, with uprated bodywork including LED lights and a more effective, adjustable screen, a slick, new TFT colour dash bristling with electronic adjustability and more simply redefines what we all thought a sports-tourer should be – and be capable of. Blisteringly fast, the GT's also a calm commuter when you want it to be, boasts better cycle parts and electronics than most superbikes and yet is all-day comfy and capable of taking two, with luggage, to Capri. Not cheap, admittedly, and KTM's dealer network, residuals and reputation can't match BMW, but the GT is still one of the most astonishing road bikes you can buy.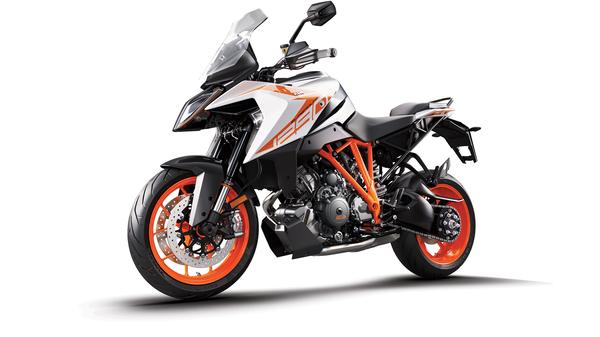 Top 5 sports tourers: Suzuki GSX-S1000F – the overlooked bargain
Suzuki launched not one, but two GSX-Ss in 2015, the naked GSX-S100S and the half-faired sports-tourer GSX-S1000F. And the F follows the model of Kawasaki's hugely successful Z1000SX in using an older, proven powertrain (in this case a retuned version of Suzuki's 'long-stroke' GSX-R1000 engine from 2008) in a decent, affordable sports-tourer chassis, it's fair to say it remains largely overlooked and has failed to match the Kawasaki's success. And that's a shame as, at a similar, tempting £10,499, the F also has an awful lot going for it. The motor produces an exciting 145bhp yet is flexible and responsive; the suspension is decent and fully adjustable front and rear; it's all-day comfortable and there are modes and traction control. On the slight downside its looks are a little bit of an acquired taste, its LCD dash is a little dated and it can't match the luggage and accessory options of some rivals, but overall it's still a good bike with proven mechanicals and is great value. Less commonplace than a Z1000SX, too.