Best Of
Top 5 retro bikes
The retro scene has seen a robust and significant revival in recent years, with bikes such as the Ducati Scrambler surging into the UK best-selling charts. With so much choice out there, and so many styles and prices, what should you go for? Here's our pick of the best.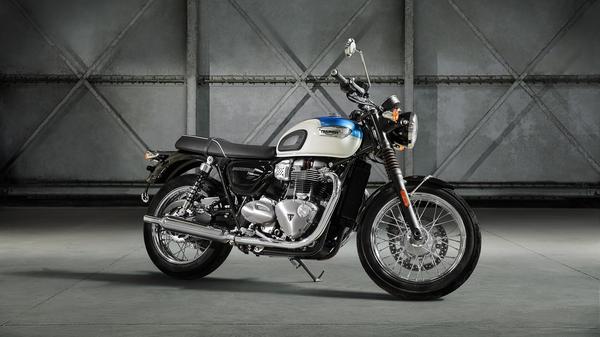 The retro scene has seen a robust and significant revival in recent years, with bikes such as the Ducati Scrambler surging into the UK best-selling charts.
It's easy to understand the appeal. Retro bikes, by definition, use classically-inspired styling from iconic motorcycles of the past, and blend it with the peace of mind of modern technology. This is all in a neat real world, road-orientated package that's usually both unintimidating and appealing to novices, and engaging and rewarding to more experienced riders. The popularity of this type of bike means there's now more choice than ever – enough to satisfy all types of rider. Classic British brand Triumph is perhaps the natural leader in this category, thanks to its rich history and legendary brand. It's now taking full advantage of that with not just one new re-engineered Bonneville twin – but a whole family of them, ranging from the entry-level, £7,500, 900cc Street Twin, all the way up to our pick of the bunch: the sporty, £12,000, 1200cc Thruxton R.
But Triumph isn't the only one. Ducati has recently launched a whole new family of retro machines. Its Scrambler – in a similar way to the Bonneville – comes in a whole range of variations to suit all pockets and riding styles, but is this time based around the famous Italian firm's characteristic V-twin, rather than a British-style air-cooled parallel twin.
Other marques are getting in on the retro act as well. BMW has also gone on to create a whole family of spin-off machines, most recently the R nineT Racer and Pure – even though the original was only intended as a short run, limited edition machine. This is after the huge success of its R nineT in 2014, a retro-style bike built to celebrate the 90th anniversary of its iconic boxer motorcycle. With so much choice out there, and so many styles and prices, what should you go for? Here's our pick of the best.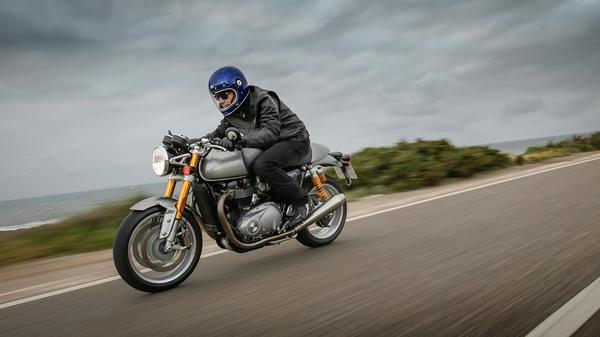 Triumph Thruxton R – the sporty one
The Thruxton R has proved one of the sales hits of 2016 – and with good reason. As the top-of-the-range, sportiest version of Triumph's new 900/1200 Bonneville retro family, it not only has the classic looks and name of its siblings, but mouth-watering specification too, including Ohlins suspension and Brembo brakes. This compares with almost any conventional sportster, and offers truly engaging performance and handling.
The base Thruxton, at around £10,400, is the sportier café racer version of the Bonneville roadster, complete with lower bars, uprated 95bhp engine and so on – although in truth it's nowhere near as extreme as it sounds. The 'R' version, costing a fairly hefty £12,000, is the uprated version, with Ohlins, Brembo and more. It's worth it though: gorgeous to look at, easy and pleasing to ride, and with enough pep to genuinely satisfy most sports fans. For a retro, the Thruxton R has it all.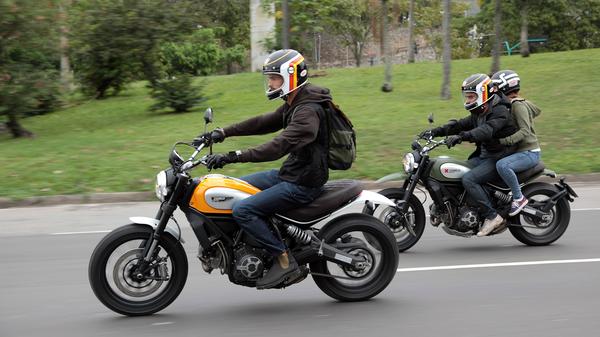 Ducati Scrambler – the fashionable Italian
Ducati can't be accused of entering the retro fray half-heartedly. Its Scrambler is not just one bike, but a whole family of retro machines, which the Italian manufacturer has consistently been pushing hard as a brand in its own right.
Launched in a variety of styles in 2015, all based around a straightforward, 75bhp V-twin held in a fairly conventional but stylish roadster chassis, it's proved a huge success, too – so much so that further variants (the 400cc, A2 licence-compliant Sixty2 last year, plus the new café racer and trail-style Desert Sled for 2017) have now been added. With prices starting at under £7,000, easy, novice-friendly manners, enough performance to satisfy most, and bags of style and accessorising options, fashionable Italian motorcycling has never been so easy or accessible.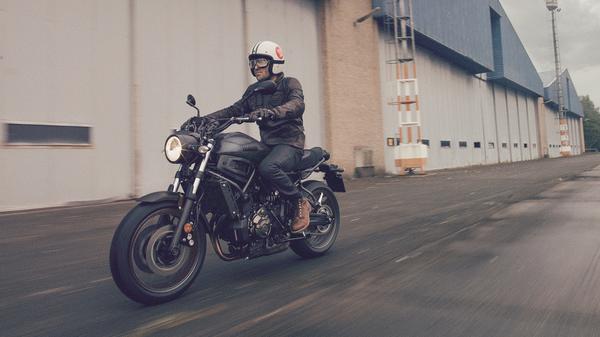 Yamaha XSR700 – the win-win
After years in the doldrums, Yamaha bounced back with a bang with its all-new MT series of lightweight, fun-packed and affordable modular twins and triples from 2014.
Starting with the MT-09 900cc triple, a 115bhp roadster which, for £7,500 was both great fun and good value, the Japanese giant quickly followed it up with the sub-£6,000, 700cc twin cylinder MT-07 which, with 74bhp and a bargain basement price, offered even more bang per buck. These and others have all proved huge successes, but one lingering criticism was a basic spec and slightly oddball, angular looks. Both were addressed with the XSR 900 and 700. With retro-inspired bodywork, lights, clocks, paintjobs and more, both retain all the thrilling dynamics of the MTs, but in a more luxurious and stylish package. Even though the price is up, at a little over £6,000, the XSR700 is still a win-win.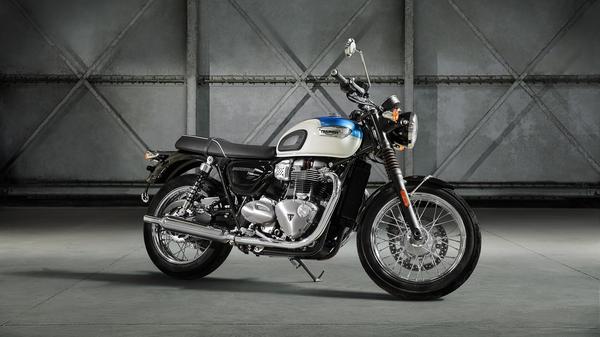 Triumph T100 – the bargain Brit
One of the latest additions to Triumph's all-new Bonneville family is this – a more budget-priced take on the classically-styled T120 that debuted at the beginning of 2016. The T100 (the number is intended as an indication to the bike's top speed) is intended to have pretty much all of the classic '60s style of its bigger brother, including lashings of chrome, two-tone paint, sweet twin dials, quilted seat and more, but in a slightly softer, more novice-friendly 900cc (instead of the T120's 1200cc) package.
Best of all, though, starting at £8,300 instead of its bigger brother's £9,800, the pleasing, gentle but still 55bhp T100 is a significant £1,500 cheaper, yet delivers most of the same quintessentially British appeal.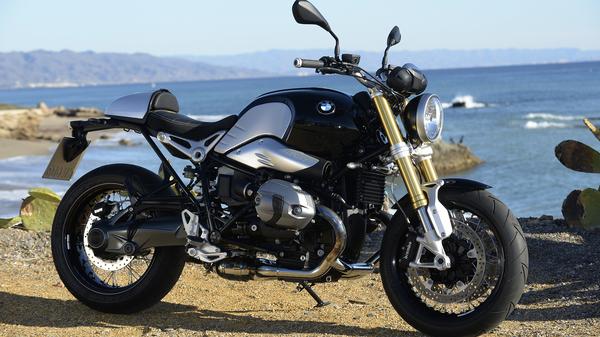 BMW R nineT – the classy one
Originally intended as a short-lived, limited edition model to be produced for one year only (2014) to mark the 90th anniversary of the German marque's definitive boxer-powered motorcycles, the R nineT (hence the name) has proved such a hit, it's now become a mainstream BMW model and spawned a host of spin-offs of its own – most notably the new-for-2017 café racer styled R nineT Racer and entry-level R nineT Pure.
All are powered by the 'old' 110bhp boxer engine in a stylish, retro-inspired roadster chassis, all sprinkled with a fair spread of typical BMW class (and with plenty more available via the German firm's traditionally extensive options catalogue). With even the stripped back Pure starting at about £9,000, they're not cheap, but the R nineT is one of the best performing, best looking, most durable and classy retros of the bunch.