Best Of
Top 5 new scooters and commuters for 2020
While exotic superbikes such as Honda's all-new CBR1000RR Fireblade or power-packed roadsters like Ducati's new 200bhp Streetfighter V4 and Kawasaki's supercharged Z H2 might have deservedly grabbed all the new bike headlines for 2020 that doesn't mean there's a shortage of new scooters and commuters. Here we give a more detailed look at our Top 5 New Scooters and Commuters for 2020 to find out…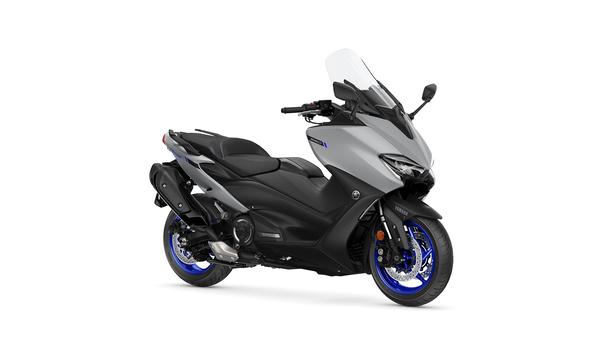 In fact, whether you're looking for a practical 125cc commuter, a stylish, retro-inspired scooter, the security of one of the new breed of leaning three-wheelers or a fast, luxurious 'maxi-scoot', there's a raft of new or updated scooters and commuters for 2020 – more than enough, in fact, to satisfy any desire.
Not only have Honda unveiled an updated version of its best-selling SH125i but at the other end of the spectrum Yamaha have given a complete overhaul to its benchmark 'super-scooter' – the hugely popular TMAX. If you prefer your scooters European, Italian market-leaders Piaggio have given a through refresh to its stylish Beverley 350 while revived legends Lambretta have unveiled a pre-production version of its hugely-anticipated, retro-styled G325. And if a two-wheeled scooter simply isn't enough, Yamaha have also followed up its three-wheeler Tricity 125 with an all-new 300cc version, which promises even more performance to go with its security and practicality. But exactly what do you get for your money? What do these newcomers offer over existing machines and what are the pros and cons? Here we give a more detailed look at our Top 5 New Scooters and Commuters for 2020 to find out…
1. Yamaha TMAX 540 – the luxury one
Originally launched way back in 2001 in 500cc form, the sporty, twin-cylinder TMAX quickly set a benchmark for the new breed of larger capacity maxi or 'super-scoots' thanks to its 100mph performance, impressive handling but also luxurious comfort and easy, 'twist 'n' go' practicality. Updated successively since, for 2020 its capacity has grown again to 560cc which, along with other internal changes, helps boost peak power by 3.5% and torque by 6% while also making it Euro5 compliant. New bodywork not only gives it a fresh look but improves comfort, especially for the passenger. There's now two switchable riding modes; LED lights all round, a fancy new monotone TFT dash; keyless operation and even a clever, lockable centre stand to help deter thieves.
2. Honda SH125i – the sensible 125 one
The SH125i is Honda's leading 'big-wheeled' scooter (the use of, in this case, 16in wheels, gives significantly more stability and agility than smaller wheeler versions), is A1-licence compliant, the UK market-leader and has received a major update for 2020. Its new four-valve four-stroke engine is now Euro5 compliant while also offering more power, torque and fuel efficiency; a new frame opens up even more underseat luggage space; new, sleeker bodywork sharpens up its style and there's now LED lights all round and a crisply-updated digital LCD dashboard. Easy to ride, reassuringly stable; durable, well built and better equipped, the new SH125i has more than enough to stay ahead of the pack.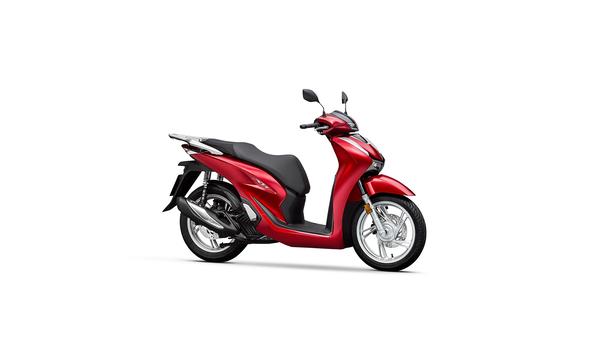 3. Piaggio Beverley 350 – the stylish Italian one
First launched in 2001 the Beverly is the more luxurious, larger-engined version of Italian scooter expert Piaggio's big-wheeled scooters, which, like Honda's SH, offer added stability and agility thanks to their larger diameter wheels. Available in more basic 21bhp 300cc form and now sportier 30bhp 350 form both come with bags of characteristic Italian style, sumptuous comfort and quality touches to go with their incredible ease of use and undeniably practicality, but the new 350 also now gives the option of near-maxi scooter performance which is enhanced in S form by its sportier cast wheels and racier colour schemes. At just under £5K the S isn't exactly cheap but it's a brilliantly classy and practical machine.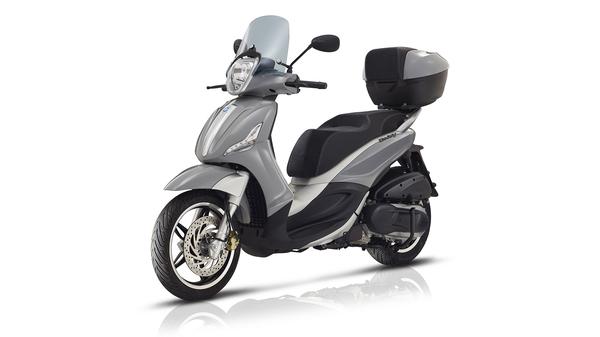 Yamaha Tricity 300 – the three-wheeled one
One of the surprise unveilings at the recent EICMA Milan Show, and subsequent appearance at Motorcycle Live in Birmingham, was that of Yamaha's new, second 'leaning' three-wheeled scooters – the Tricity 300. Following both the success of Piaggio's MP3 three-wheeler range, as first introduced in 2006 and going on to become a huge success thanks to the added security and capacity they offer over conventional two-wheelers, and that of Yamaha's own Tricity 125, which debuted in 2014, Yamaha's newcomer is claimed to offer best-in-class specification and unrivalled quality.
Aimed specifically at new or inexperienced riders and learning from its experience with the Niken 900, Yamaha have given the new Tricity larger, 14in front wheels than some rivals which are claimed to offer a more secure ride which in turn allows the use of larger brake discs for added stopping power through Yamaha's clever combined 'Unified Braking System. The 300cc, automatic, single-cylinder engine, meanwhile, is derived from that of the XMAX 300 scooter; there are LCD instruments and it's easy as pie to ride – all in all, a welcome addition to the class.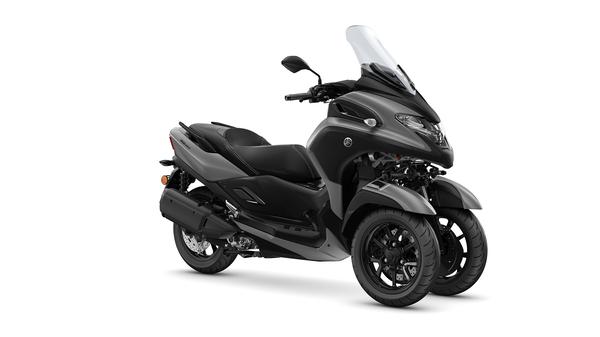 Lambretta G325 – the legend returns
Another surprise unveiling in Milan was from one of the most revered names in scootering – Lambretta. Although the original Italian concern, famous for its association with mods and rockers in the 1960s, floundered in 1972, with the brand being licenced variously since, a new venture by Austrian firm KSR Moto saw the name revived on a scooter once more – and one which very much echoes the style of the original. Dubbed the G325 it's only a concept prototype so far with not even the powertrain confirmed. But it certainly looks good, has novel features such as interchangeable side panels, has nice detailing and we can certainly see it giving historic rival Vespa a run for its money as far as stylish city types are concerned. There's even talk of an electric version arriving in the near future. Can't wait!