Best Of
Top 5 new bikes for 2020
It's showtime! The time of year when, first at EICMA in Milan and later in November at Motorcycle Live! at the NEC in the UK when all the new bikes for 2020 are revealed – and on the basis of what's been shown so far next year is shaping up to be better than ever! Read all about the new launches here..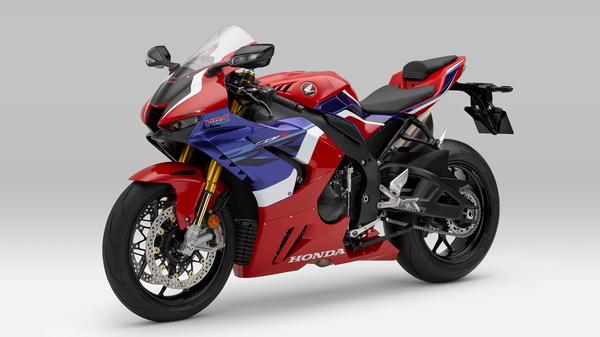 Words by: Phil West
Published on 5 November 2019 | 0 min read
When it comes to high-powered exotica, not only is there an all-new Honda Fireblade, Kawasaki have unleashed its supercharged super-naked, the Z H2 while Ducati have also ripped the bodywork off its Panigale V4 superbike to create its own 200bhp+ supernaked, the Streetfighter V4.
If you fancy your motorcycles more mainstream BMW have come up with its new F900XR, which is a middleweight, twin cylinder version of its excellent S1000XR, which, incidentally, has also received a significant update. While Yamaha has also given its hugely popular Tracer 900 a big refresh, too. Suzuki has come up with not one but two new 1000cc V-Strom adventure bikes, now with styling inspired by its classic, 1980s DR BIG plus there's new versions of Triumph's Bonneville retro roadster, Honda's CB1000R, Kawasaki's Z900 and more. For now, though, here's our pick of the best – and what you can look forward to seeing at Motorcycle Live!
Honda CBR1000RR SP Fireblade – the all-new superbike contender
Arguably the most exciting newcomer of all for 2020 is this – Honda's all-new Fireblade. Coming just three years after the last massive update it's been built, unashamedly, to succeed where the last one failed – on track. And the basic spec certainly suggests it'll take the fight to Ducati's Panigale V4, Kawasaki, et al: an all-new transverse four engine boasting a whopping 215bhp thanks to a hefty dose of MotoGP/RCV tech; an updated chassis also with an RCV-alike swingarm; uprated electronics and even all-new bodywork which also includes MotoGP style aerodynamic winglets. Just the track, 'SP' version, complete with Ohlins electronic suspension etc has been unveiled so far, which, in an equally all-new race team, is expected to vie for WSB honours next year, but a more basic, road version is certain to follow…
Kawasaki Z H2 – the mad supercharged super naked
We knew a naked version of Kawasaki's bonkers supercharged H2 was coming following repeated 'teaser' pics being leaked, but now it's been fully revealed we're still blown (sic) away. At its heart is a reworked version of the 1000cc supercharged four, now producing not just 197bhp but also a whopping 101ft of torque which, with a shorter chassis will make it some kind of wheelie monster. There's also the expected raft of electronics available through its slick TFT dash, a new, double-sided swing arm, big Brembo brakes, decent Showa suspension and three mean and moody colourschemes.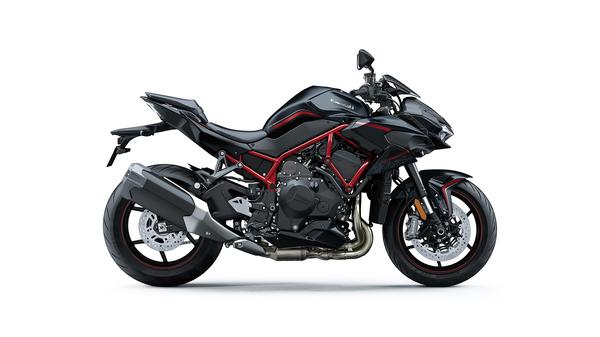 Kawasaki Z H2
Ducati Streetfighter V4 – the naked Panigale superbike
Another barking mad, 200bhp+ super naked that's been widely anticipated – a stripped version of the Panigale was almost inevitable ever since Ducati's new V4 superbike debuted two years ago – but again, now it's here, we're simply gobsmacked. Taking the opportunity to revive the 'Streetfighter' name last used on its 848 V-twin naked, the new monster comes in both stock and upspecced 'S' form, uses exactly the same V4 engine as the latest Panigale producing 208bhp, comes with top spec brakes and suspension (Ohlins on the S version), Ducati's latest electronic aids and, although technically a naked, even features four MotoGP-style aerodynamic 'wings' to help keep everything under control. Wow.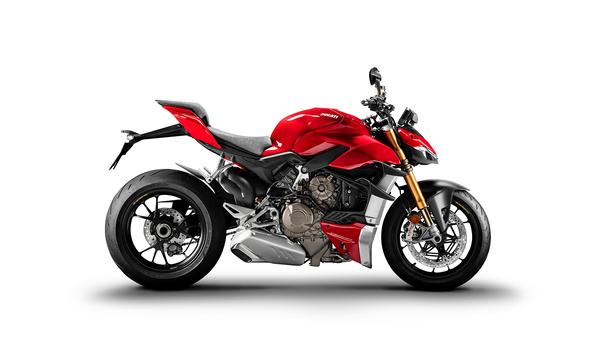 Ducati Streetfighter V4
Suzuki V-Strom 1050 – the retro adventure one
Inspired by the fashion for all things retro Suzuki has taken inspiration from its original, 1980's adventure bike – the DR Big 750 – to fully refresh its V-Strom 1000 adventure offering. Now called the V-Strom 1050 (although its V-twin engine's capacity is unchanged at 1037cc) two versions, a base version and an upspecced XT variant are available as before. Both get all-new, DR-inspired bodywork and colourschemes, an updated and now Euro5-compliant engine (which now produces 105bhp) and swanky new colour TFT dash. The XT version, meanwhile, has natty wire wheels in place of the stocker's cast alloys, a taller, one-hand adjustable screen, crash protection bars, adjustable seat height and more sophisticated electronic rider aids.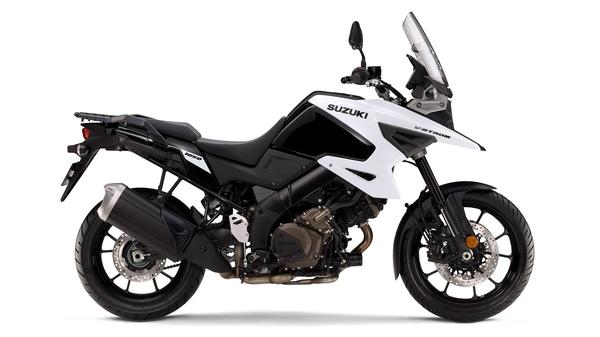 Suzuki V-Strom 1050
BMW F900XR – the 'junior S1000XR'
One of the biggest surprises at the EICMA show was BMW's unveiling of its new 'junior S1000XR' adventure sports – the F900XR. Promising Yamaha Tracer–style versatility but with extra Bavarian class. It's based, as its name suggests, around an enlarged, 895cc version of its F-class parallel twin which boosts peak power to a healthy 105bhp in a more road-orientated version of the F850GS's chassis including 17inch wheels, inverted forks and Brembo brakes. Styling is inspired by its popular S1000XR big brother (which is also updated for 2020), there's a TFT dash and also a raft of electronics and extras available depending on which spec you go for. There's also a new naked, roadster version for 2020, too – the F900R.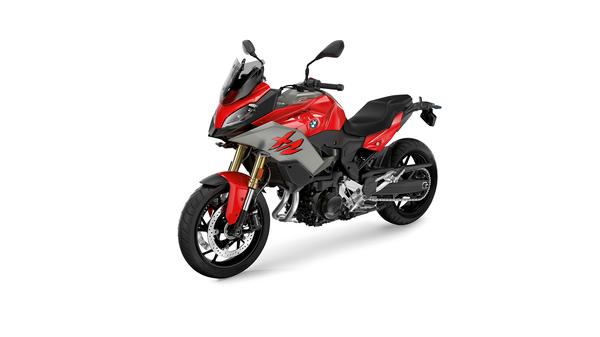 BMW F900XR