Best Of
Top 5 naked bikes
'Naked' bikes may remain one of the clumsiest and confusing of motorcycle category names, but their popularity, especially in recent years, has gone from strength to strength.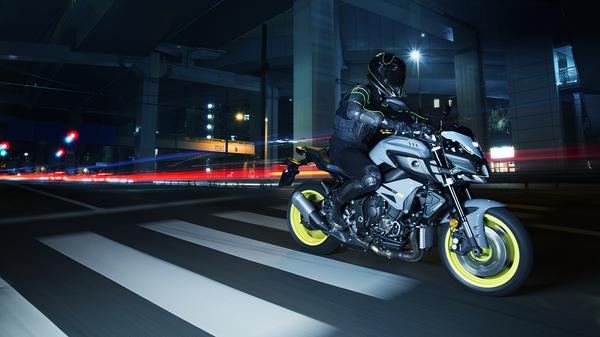 'Naked' bikes may remain one of the clumsiest and confusing of motorcycle category names, but their popularity, especially in recent years, has gone from strength to strength.
The term was coined in the mid-'90s to designate unfaired, roadster-type machines which had been created out of faired sportsters. A naked bike is basically a bare bones, no frills motorcycle comprising an engine, chassis, two wheels, and not a lot else. The term encapsulates a broad variety of machines ranging from budget, small capacity commuters, to full-bore fire and brimstone sports machines such as the S1000R, BMW's naked S1000RR. What ties all these bikes together is a common theme of traditional, upright, user-friendly ergonomics (which can make them very appealing to novice riders), an old school image, and a tempting price compared to a faired equivalent. That simplicity, style and value has been at the root of the growing appeal of naked bikes in recent years, and has undoubtedly been compounded by the dwindling popularity of sports machines, which are now often deemed too fast and too extreme to enjoy to the full. By comparison, naked bikes often give a more intense motorcycling experience at any given speed, as they leave the rider exposed. In short, if you want to feel the wind in your hair and bugs in your teeth, get a naked. The upright, exposed riding position also means naked bikes can be great around town: they give the rider a great view; are eminently manoeuvrable; and, often slimmer too. The flip side of all that… naked riders are more exposed to the elements and windblast over long distances, motorway cruising isn't one of their fortes, and they're not usually equipped with touring luxuries, creature comforts or capable of carrying much luggage. However, there is still a huge variety of naked bikes with many different specialities. Here's our pick of the best.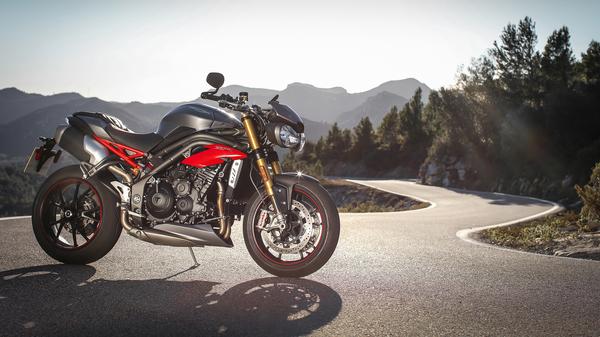 Triumph Speed Triple R – the definitive naked
If you ask a motorcyclist to think of a naked, most will say Speed Triple. The big Triumph (originally created by taking the fairing off the Daytona 900 sportster), remains the definitive example of the breed and one of the British marque's bestsellers, despite now being on its fourth regeneration.
Fully revised again for 2016, the Speed Triple – while maybe not the fastest or cheapest – remains the definitive, classic super naked. Now available in stock 'S' or suped-up 'R' guise (complete with Ohlins suspension and Brembo brakes), it retains its distinctive 'bug-eye' headlamps and invigorating and flexible three cylinder motor (now with 138bhp). It offers steering that is alive and transparent, a composed ride thanks to that top-spec Ohlins suspension, and a six-speed shifter that is a tactile joy. Characterful, grunty and so much fun, the Speed Triple has it all.
Yamaha MT-10 – the naked R1
A naked version of Yamaha's astonishing, latest R1 superbike had been anticipated, but no-one expected it to be quite as good as it is. You do have to look beyond the slightly uncomfortable 'Transformer' styling though. The MT-10 is based around the more budget, softer-tuned, 158bhp, US-spec version of the superbike missile, and as such manages to be both ballistically fast as well as surprisingly friendly and practical. It's also probably the first Japanese super naked to be truly worthy of comparison to the best Europe has to offer in this category, being a valid rival to machines like the Aprilia Tuono V4, BMW S1000R and Triumph Speed Triple. Well-equipped, pokey, fun, decent handling, and comfortable: it's a great buy.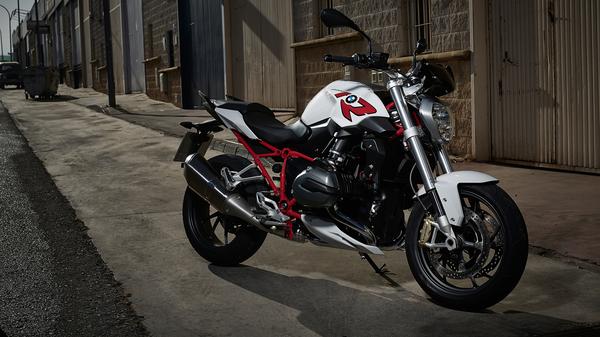 BMW R1200R – the sensible one
The basic, naked, roadster version of BMW's enduringly competent and impressive boxer engine bikes is a best seller in its German homeland, but has traditionally been largely overlooked and underrated here. The latest R1200R may not have all the bells and whistles of the monster R1200GS adventure bike with which it shares most of its chassis and powertrain, or have the style and panache of the R nineT retro, but in most real world ways it's a better bike than both of them. Now with the punchy, entertaining, 125bhp version of the boxer unit as introduced in 2015, this latest incarnation is not just decently punchy and practical, it's better looking than ever, has a slightly sportier stance, and comes with all the usual BM options for ESA suspension, heated grips, luggage and more.
Our advice? Save the money you would spend on a GS, get a 1200R, and spend some of the cash on all the BMW goodies you need.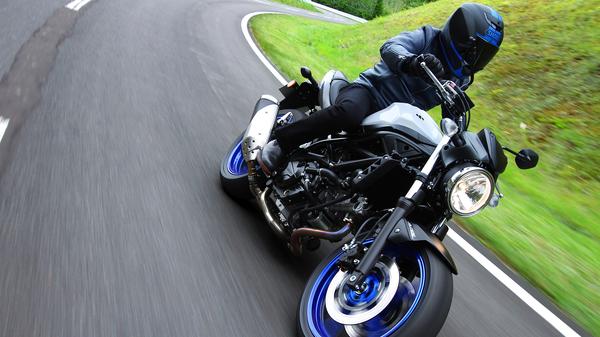 Suzuki SV650 – the middleweight one
Suzuki's original middleweight twin was first introduced in 1999 and became hugely popular as a 'first big bike' for a whole generation of riders both in naked 'N' and half-faired 'S' form, until finally falling foul of Euro 4. Now, however, it's back – albeit as a naked only – and it's better than ever. With the cleaner engine developed from that of the outgoing Gladius, its 75bhp powerplant remains a peach – flexible, easy and just lively enough to thrill. The chassis, too, may be a little basic – as are the general equipment levels – but it is enough and, overall, the revived SV is good-looking, unintimidating, a doddle to ride and manage, and yet exceeds expectations in terms of performance. It's still great value, too.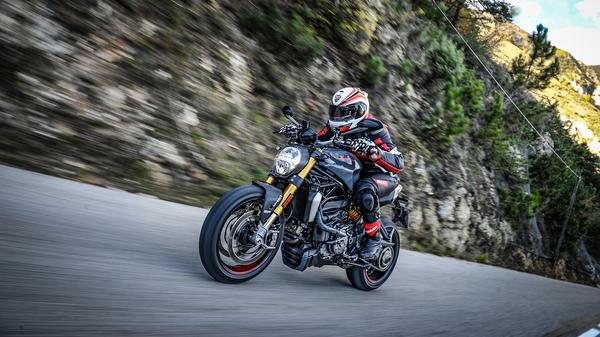 Ducati Monster 1200S – the Italian icon
Ducati's classic V-twin street bike has been around in innumerable guises since it first shook up motorcycling back in 1993. This latest model, introduced in 2014, is the best of the bunch, despite lacking the simply purity of air-cooling thanks to Euro 4. With bags of sexy Italian style; easy, comfortable ergonomics; great real world street handling; and a 145bhp yet hugely grunty powerplant that sends shivers down the spine with every twist of the throttle, few motorcycles are as evocative and characterful, yet still useful and easy. At £13,000+ new it's not cheap, but this is the best Monster yet – and that's saying something.