Best Of
Top 5 most anticipated new 2020 bikes
What exactly do we know so far about the cream of the 2020 crop and what can we look forward to see in the flesh in the UK for the first time at Motorcycle Live in November? Our latest round-up will hopefully supply most of the answers…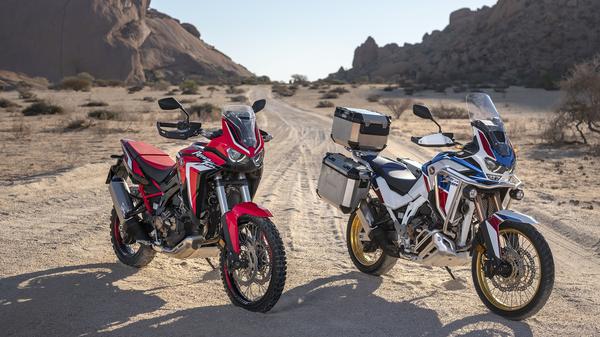 The end of the summer biking season brings with it growing anticipation for new models for the new year which traditionally debut in late October/early November at the major motorcycle shows – particularly EICMA in Milan from November 5.
But the major manufacturers are increasingly unveiling and teasing their new models earlier and earlier in a bid to grab the headlines and with this year has already seen 'reveals' of many of the major new models for 2020 – including Honda's massively updated Africa Twin adventure bike, Yamaha's improved and face lifted 2020 R1 superbike, Harley-Davidson's new flagship tourer, the 2020 Road Glide not to mention teasers from the likes of Triumph with its more powerful, restyled Street Twin 765 and Kawasaki with yet another supercharged wonder, what they're calling the 2020 'Ultimate Z'. With some of these bikes, the details, specifications and pictures have just been released in advance of the shows. With some others, exact details and pictures are still scarce but there's plenty of expert opinion available before the official unveiling in the forthcoming weeks. But, until then, what exactly do we know so far about the cream of the 2020 crop and what can we look forward to see in the flesh in the UK for the first time at Motorcycle Live in November? Our latest round-up will hopefully supply most of the answers…
2020 Honda CRF1100L Africa Twin – the uprated adventure duo
Honda launched its all-new CRF1000 Africa Twin adventure bike as a 998cc parallel twin in 2016 and followed that up with a 'big tanked', long-travel suspension 'Adventure Sports' version in 2018 and, while capable and successful, it's also fair to say neither were without the odd niggling fault.
But for 2020 Honda has addressed that head-on with not just one, but two significantly new versions. With the engines enlarged to 1100cc there's 7% more power and 6% more torque and the clever DCT 'semi-automatic' gearbox options remain. But it's arguably elsewhere where the biggest changes are to be found. The base CRF1100 Africa Twin is now a harder-edged off-roader with a 5kg lighter chassis and revised riding position while the more touring Adventure Sports version is actually lower and more manageable and gets the option of Showa's new electronic suspension adjustment – a Honda first. But the biggest changes to both of all are revised styling and bodywork, a new, full-colour TFT dash in place of the old, criticized LCD version plus a raft of new electronic rider aids including multiple riding modes including off-road, cornering ABS, wheelie control and more. The old Africa Twin was lacking a little for power, electronics and a slick dash – no more!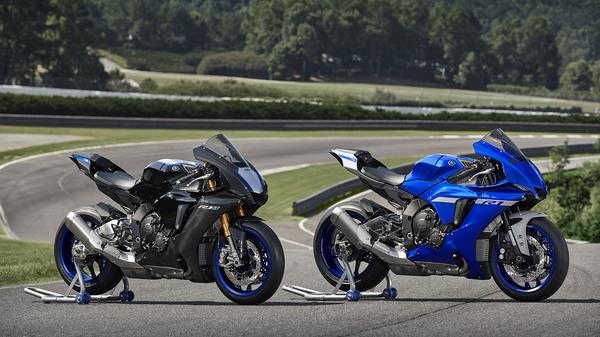 2020 Yamaha YZF-R1 – superbike king gets better yet
2020 also sees the biggest changes to Yamaha's boss superbike, the R1, since it was completely reinvented into MotoGP M1-alike form in 2015. Although on face value little has changed there's actually raft of updates, which should reassert the R1 at the top of the superbike class where before it was conspicuously starting to age. There's sleek, new styling more akin to the junior YZF-R125 and R3, a host of engine updated which, while not changing its 197bhp output compensate for the new catalyzers and more required to comply with Euro5. The electronics are updated with four power modes, 10 traction and three slide control settings. The suspension internals have been updated, as have the brakes, along with new ABS settings and engine braking control. On the road, subtle facelift apart, you may struggle to tell the difference. On track, however, and it should be back right up there with the very best.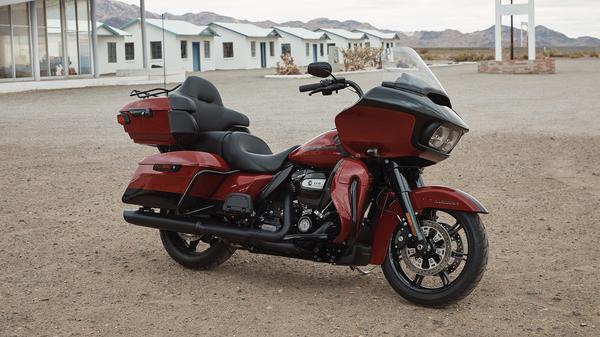 2020 Harley-Davidson Road Glide Limited – Harley's touring masterclass
In contrast to most of the Japanese and European manufacturers, American legends Harley traditionally unveil their next year models early, at the end of the previous summer, so all of the US firm's newcomers-for-2020 are now known. And the biggest (quite literally) news of all is, along with the on-sale of its LiveWire electric bike and revival of its Low Rider S hot rod, is its new, range-topping, fully-loaded grand tourer – the Road Glide Limited. Although based on familiar Harley touring underpinnings, the new Road Glide (the model name H-D gives to its tourers with a large frame-mounted fairing as opposed to the ElectraGlide with its handlebar-mounted, 'Batwing' version), particularly in this exclusive 'Limited' trim, raises the bar significantly in terms of specification and also gets a slight change in attitude thanks to larger 18-inch wheels and semi-custom high bars. Elsewhere there's Harley's most potent, 114 cubic inch, 'Milwaukee Eight' V-twin, a restyled 'shark nose' fairing, Harley's latest, slick 'Infotainment' system based around an updated, full-colour, TFT display and a spec that includes Brembo brakes, heated grips, LED lights and more. Harley tourers have never been so flash.
Triumph Street Triple 765 RS – the Moto2-updated middleweight
As we write it hasn't yet been officially unveiled which is why clear pictures are scarce – that comes on October 7 so stay tuned – but British manufacturer Triumph are already teasing its significantly updated Street Triple RS and, considering how good the old version already was, thanks to its blend of 121bhp from its characterful triple, class-leading handling and spec yet still middleweight manageability, plus the expectation of a new, Moto2-inspired 128bhp, revised styling and more – we can't wait. Spy shots of testing mules have already suggested the bug-eyed styling is set to get a sleek makeover while, following Triumph's launch of its limited edition, Daytona 765 Moto2 tribute bike, with 128bhp, it's a shoe-in that the new Street Triple will get the same powerplant. Expect, too, for what is Triumph's top spec 'Striple' other specification and electronics upgrades. More than ever, considering it's still an 'affordable middleweight', Triumph's newcomer looks set to ask the question: 'Why would you need anything more?'
Kawasaki 'Ultimate Z' – the new 'blower' barnstormer
This one's so hush-hush, hence the teaser YouTube screengrabs, that we're not even sure of its model name – but we can tell you it should be absolutely astonishing. Kawasaki's 'marquee' flagships have all centred around its astonishing, up to 300bhp, 1000cc supercharged family, ever since the first H2 and track-only H2R blew everyone away in 2015. Those monsters were joined by the slightly more sensible and real-world H2 SX supercharged sports-tourer in 2018 before all received slight updates for 2019. All combine astonishing, whistling supercharger drive with a top-drawer specification and outrageous styling. Now, for 2020, Kawasaki is already teasing their latest addition, which is due to be officially unveiled on October 23 – so again, stay tuned. All we know for sure so far is it's again supercharged and again features a tubular-steel lattice frame. This time, though, Kawasaki are calling it the 'Ultimate Z', a model name that suggests that it's both a naked roadster (Kawasaki have applied its revived 'Z' designation to that sort of bike in the last few years) and that it should raise those bikes' performance bar further than ever before. Again, we can't wait!