Best Of
Top 5 most anticipated bikes of 2017
It's going to be the most exciting year in a long time for new motorcycle releases. There's something hotly-anticipated in virtually every category, from the struggling supersports class, to the hugely popular scramblers.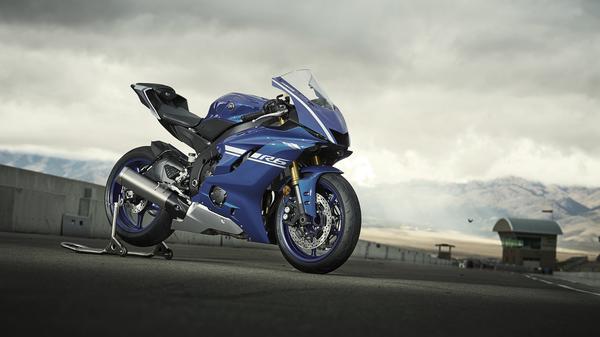 This year will bring the biggest influx of exciting new models across virtually all categories.
The most surprising of these has to be the superbikes category. Not only will 2017 see the arrival of the first all-new Honda Fireblade since 2009, there are also newcomers from Suzuki, Ducati, and even Norton. Another category that has struggled recently is the 'supersports' class, but this year will see the hugely anticipated arrival of Yamaha's all-new R6 600cc sports machine (effectively a junior version of Yamaha's latest and hugely successful 1000cc R1 launched in 2015). No 600 sportster has ever been so advanced. However, not all motorcycling categories have been so ignored. Retro-styled 'scramblers', or '70s trail bike lookalikes with the underpinnings of completely modern machines, have been one of motorcycling's success stories of recent years, particularly in the custom scene. In 2017, with the arrival of a whole host of factory production offerings, they look set to take over the mainstream. There's new scramblers from Triumph – based on its new Bonneville – and BMW – as derived from its popular Rnine-T – as well as Ducati adding a new variant to its whole Scrambler family: the '70s trail bike inspired Desert Sled. It's going to be an exciting year. Here's our pick of the top five most anticipated models.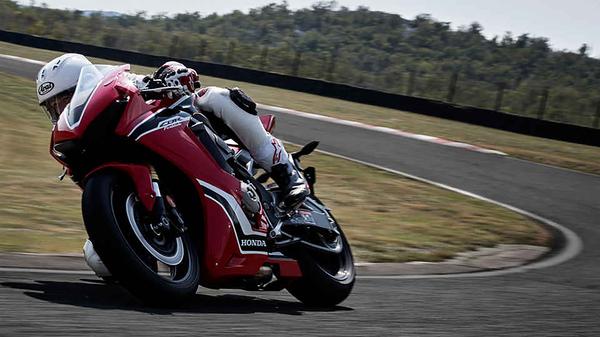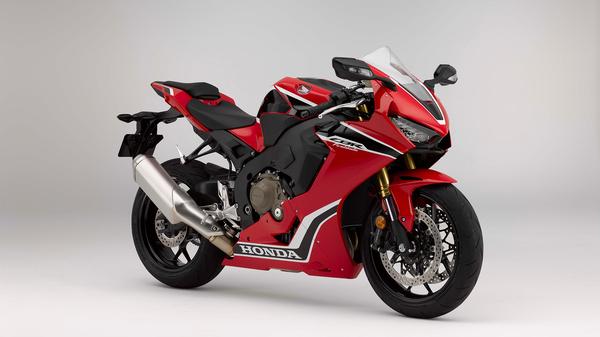 Honda CBR1000RR Fireblade – the one we've been waiting for
An all-new Fireblade has been a long time coming. The last all-new version of Honda's flagship superbike came out in 2008, but 2017's CBR1000RR looks to have been worth the wait. Launched to coincide with the 25th anniversary of the original 'Blade, the newcomer comes in three guises: standard RR, the special SP (complete with Ohlins semi-active suspension, an extra 11bhp, lightened everything, and uprated electronics package), and the ultra-limited, homologation SP2 version, with revised engine, race kit, Marchesini wheels and more. The standard model should be more than enough for most, coming with 189bhp, full colour dash, three riding modes, top spec Showa suspension, and more. The Fireblade is well and truly back.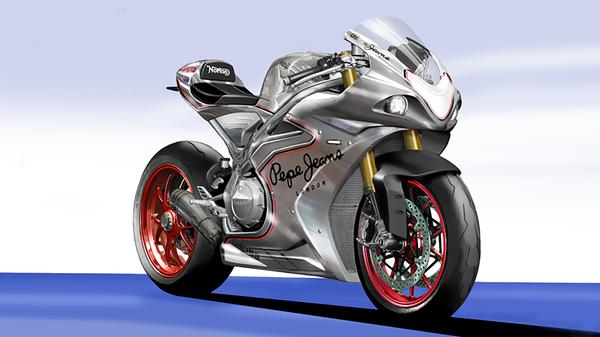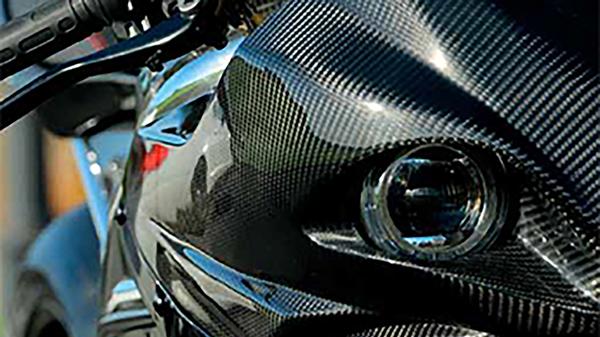 Norton V4 – the most alluring British bike ever?
Despite being a 'boutique' operation hand-building exclusive machines at its Donington Park HQ, we all knew revived British marque Norton had a TT-inspired, all-new V4 superbike on the cards. But none of us quite expected it to be as stunning as this. Unveiled at the Motorcycle Live show at the NEC in November, the new bike is based around Norton's own, 1200cc V4 that produces more than 200bhp. The chassis is also in-house, while components and ancillaries read like a who's who of motorcycling glitterati. Two versions will be produced: the £28,000 RR with polished tubular frame, and TT-replica chrome paint; and the ultra-lightweight, £44,000 SS, finished in plain carbon.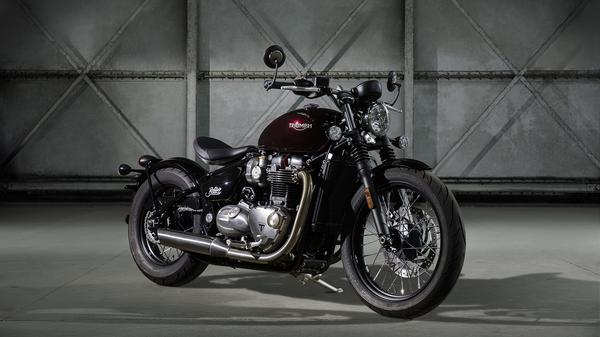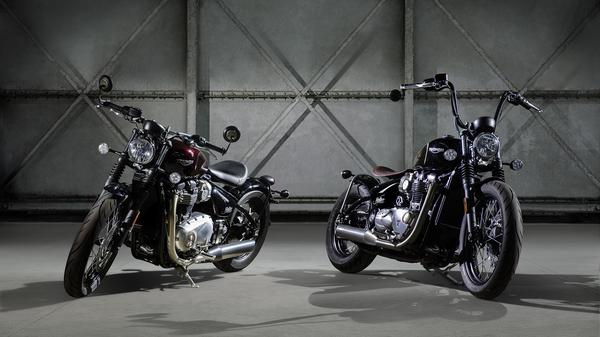 Triumph Bonneville Bobber – the cool one
Triumph's fully reworked Bonneville range of retro roadsters – ranging from the 900cc Street Cup to the high spec and genuinely sporting 1200cc Thruxton R – had already proved hugely successful throughout their gradual introduction during 2016. But the latest variant, the US-influenced, cut-down, '40s styled Bobber, could well be the best yet. Blending the proven performance and handling of the 1200cc T120 twin cylinder platform, with hugely stylish, single seat vintage looks, results in a bike that can more than hold its own, both as a piece of motorcycling sculpture and as a machine to ride. What's more, with sophisticated detailing such as an adjustable seat and an extensive accessories catalogue, there are plenty of personalisation options. Priced from just £10,500, Harley will need to watch out.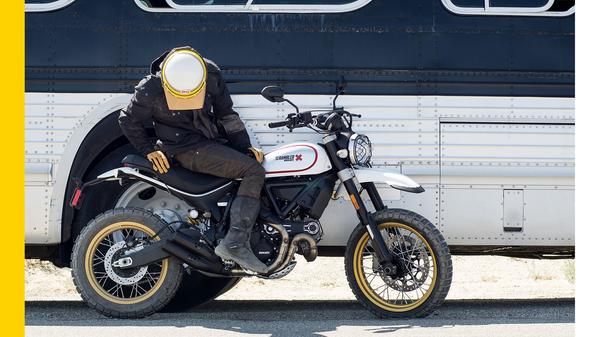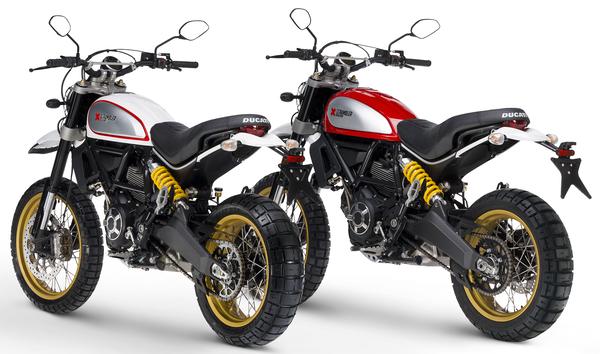 Ducati Scrambler Desert Sled – the sexy one
Ducati's Scrambler family of bikes – an all new range of retro-styled, novice-friendly V-twin roadsters introduced in 2015 – has already proved hugely successful for the aspirational Italian marque, even if, for more experienced riders, the combination of 73bhp and slightly cheesy styling didn't always quite convince. However, that looks set to change with the new-for-2017 Desert Sled. Inspired by the On Any Sunday desert racers of the late '60s and '70s, and with more than a shade of Yamaha XT500 about it, the Sled may use essentially the same Scrambler basics (including the 73bhp motor, but with an off-road theme, slightly enlarged trail bike proportions, and more authentic styling), but that doesn't matter. Instead, it promises to be cool, fun, and even pretty good value. Priced from £9,395.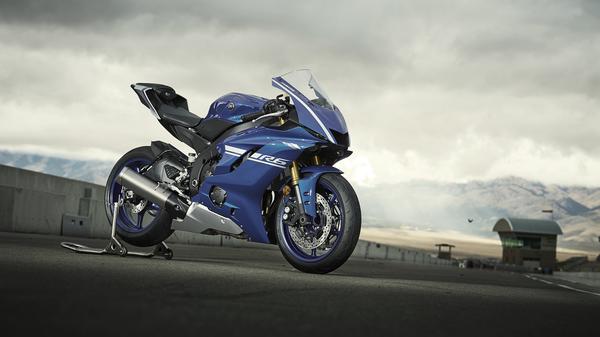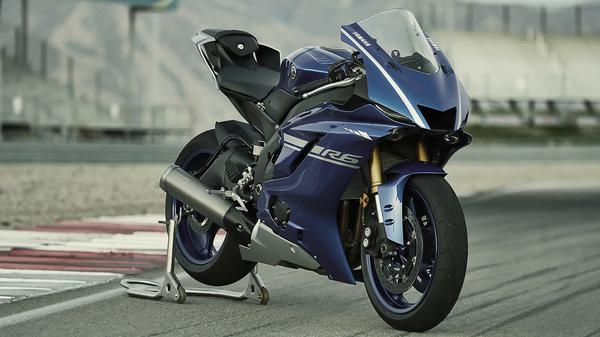 Yamaha R6 – the one like Rossi's
It's been a while since an all-new, cutting edge, 600cc supersports to get excited about, but Yamaha's 2017 YZF-R6 is exactly that. Although once the biggest selling category of all, supersports sales have dwindled since the late noughties and, with it, manufacturer investment in new models. The new R6 – Yamaha's first all-new R6 since its revolutionary first fly-by-wire version in 2008 – is set to change all that. The newcomer doesn't just look like its Valentino Rossi-developed R1 bigger brother, it shares much of that bike's spec, too, right down to its six-level traction control, quickshifter, 43mm R1 forks with radial mount calipers, and 320mm discs. We've yet to ride it, but everything so far suggests this will be the best middleweight sports bike by far.