Best Of
Top 5 middleweight adventure bikes for 2019
There's no getting away from the continuing popularity of 'adventure' bikes: large, usually 1000cc+, enduro-styled all-rounders that can, quite literally, do it all. Here's our top 5 middleweight adventure bikes for 2019..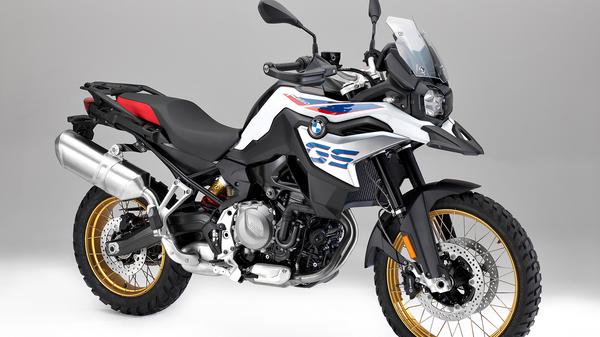 There's no getting away from the continuing popularity of 'adventure' bikes: large, usually 1000cc+, enduro-styled all-rounders that can, quite literally, do it all. But there's also no getting away from the realization that this breed of monsters has in recent years been getting ever larger, more cumbersome and more expensive, too. BMW's own best-selling GS has grown from 1150 to 1200 and now 1250cc, Ducati's Multistrada is now 1260cc while the offerings from KTM, Triumph and more have all been growing as well.
Which is why there's also suddenly now a growing trend for smaller, 'middleweight' adventures, too. Triumph led the way with its Tiger 800, with BMW launching its own 'junior GS', the F800GS, around the same time approximately a decade ago. While Kawasaki's 650 twin version of its budget-priced Versys has proved an evergreen best-seller. But there are now more newcomers into this burgeoning category than ever before. For 2019 Austrian off-road experts KTM have introduced a brand new 790cc adventure machine based on the punchy parallel twin cylinder motor introduced in 2018's 790 Duke roadster. While Yamaha are getting in on the act, too, with their eagerly-awaited, Dakar Rally -inspired 700 Tenere, which not only reintroduces the Japanese firm's famous Tenere adventure bike name, but bases it on the proven and successful twin cylinder powertrain from its hugely-popular MT-07 roadster and 700 Tracer all-rounder. So, if the idea of an all-rounder adventure bike appeals, but the notion of a monster, 1200cc+ megalith costing upwards of £14,000 puts you off, there's now never been a better time to consider a middleweight version instead. But what's out there and what do you get for your money? Here's Auto Trader's pick of the best….
BMW F850GS Adventure – the 'prodigal son'
BMW's new-for-2019 S1000RR superbike and 'ShiftCam' R1250GS and GSA may be, quite rightly, the German marque's headline news for this year but its new 'adventure version of its popular and effective middleweight GS, the F850 is almost worth as much of a bally-hoo. Its base, parallel-twin platform, uprated from 800 to 850cc last year, is proven, a decent off-roader and is truly versatile with a lively 94bhp output. In this new 'Adventure' guise it gets a usefully larger 23-litre fuel tank (from 15), revised styling with different side panels, larger screen, enduro footpegs, crash bars and higher bars to not just add endure appeal but make it roomier and longer legged, too. Best of all, though, it also now has the classy, 6.5in, full colour TFT screen which debuted on other GSs last year and the same huge variety of optional extras, such as ESA electronic suspension, heated grips, classy luggage and more, which help make its bugger 1200/1250 brother so popular. So now, if you find the bigger GS just that bit too large – and many do – the F is a more real world-sized alternative, starting at just under £10K.
Triumph Tiger 800 XC – the all-rounder one
When it comes to middleweight, multi-cylinder adventure bikes, Triumph's three-cylinder Tiger has been pretty much the bike to beat ever since its introduction in 2010 and, thanks to a number of significant revisions since, plus a huge range of variants both in XR (road) and XC (of-road) forms, that remains the case to this day. The latest updates, in 2018, saw improved electronics and a flashy TFT dash (on the top spec versions) added to its already impressive, versatile and evocative 94bhp triple, great ergonomics and typically brilliant Triumph handling. As an off-roader, the XC variants, though adequate, is no KTM, but copes. But as a road bike, either in temptingly affordable base XR trim, from just over £9K, or full-loaded, GS-rivalling, luxury XCA form, (from almost £13K) it's the kind of bike that makes you wonder why you'd need anything else.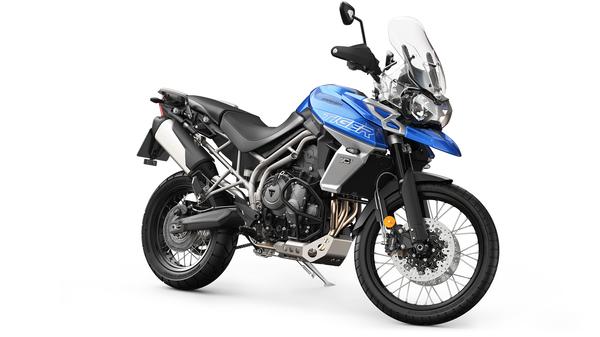 KTM 790 Adventure – the one with the off-road pedigree
Austrian firm KTM need no introduction when it comes to adventure bikes with its original 950 Adventure from 2004 setting the template for a whole family of big, V-twin machines, currently including a choice of 1290s which are still the benchmark when it comes to true off-road ability married with class-leading electronics and performance. While at the other end of the spectrum, its punchy singles, whether in 125, 390 or 690 form, have set the bar for lightweight, off-road-inspired roadsters. Until now, however, there was nothing in-between. The new-for-2019 790 Adventure changes that. Based on last year's brilliant 790 Duke, this new adventure version uses that roadster's punchy LC8c parallel twin engine and tubular steel trellis frame and reconfigures it into adventure form with longer travel WP suspension, off-road wheels, new bodywork including a 20-litre tank, top notch electronics including a flashy TFT colour screen and more. Two versions are available – there's a higher spec, even more dirt-orientated R, but both promise unparalleled off-road ability with true all-rounder versatility.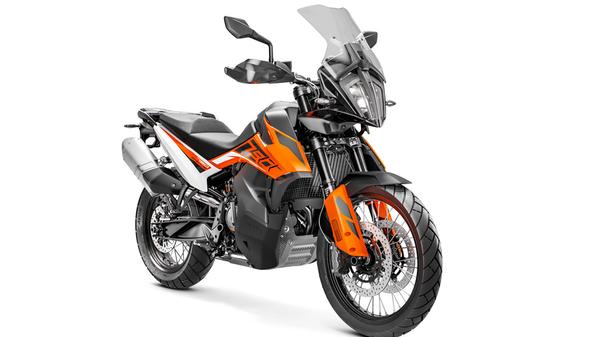 Yamaha Tenere 700 – the 'Dakar Replica' one
The much-mooted 'world traveller' version of Yamaha's MT-07 has been a long time coming, being first previewed in 2016 as the 'T7', but the final production version, 2019's 700 Tenere, certainly looks to have been worth the wait. With a reworked, 73bhp version of the punchy 689cc parallel twin, new chassis, longer travel suspension and off-road orientated wheels and cycle parts, not to mention styling and bodywork including a 16-litre fuel tank inspired by the Japanese firm's Dakar Rally racers, the new Tenere certainly looks the part and promises impressive off-road ability, too. If you want a middleweight adventure with true Dakar style and dual-purpose ability this is certainly the one.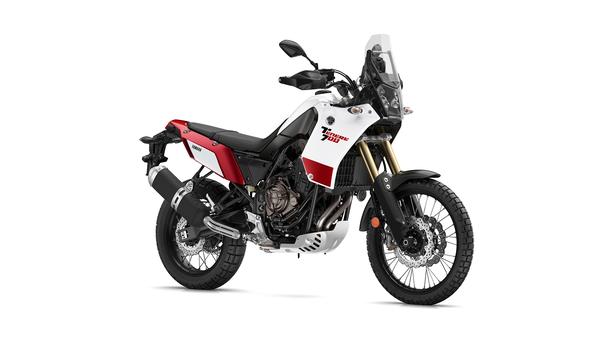 Kawasaki Versys 650 – the cheap and cheerful one
Kawasaki's 650 Versys (the name derives from 'versatile') may have been something of an oddball both in terms of its quirky looks and approach (being a road bike but with some of the looks of an adventure) ever since the launch of the original back in the mid-Noughties, but it's always been a decent, value-packed performer and, in this latest, third generation incarnation as introduced in 2015, has evolved into a genuinely great, adventure-style all-rounder and one that's available at a great price, too, ie just over £7K. On paper, with slightly basic suspension and brakes and its slightly smaller 649cc parallel twin putting out a comparatively lowly 68bhp, but in reality it delivers a brilliant, real-world blend of abilities at a bargain price. That engine is punchy, flexible and economical; it handles sweetly, is comfortable and, with an adjustable screen, great ergonomics and clocks that give you just what you need but nothing more, it's an effective, comfortable, long distance machine, too. No off-roader, maybe, but it's a great buy.