Best Of
Top 5 electric motorcycles and scooters
Although electric cars or hybrids such as Tesla's Model S, the omnipresent Toyota Prius, Renault's Zoe or even the Nissan Leaf are becoming an increasingly common sight on our roads, their two-wheeled equivalent is lagging somewhat behind – although that's now starting to change.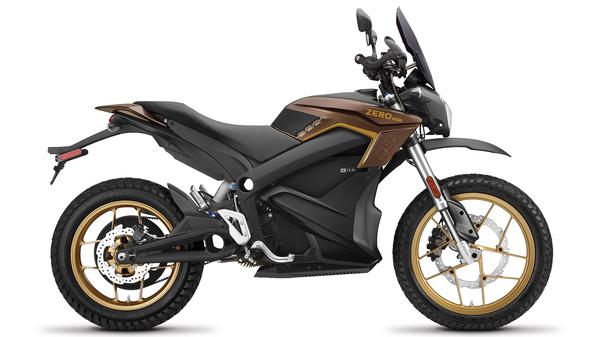 With pioneering American electric motorcycle brand Zero recently announcing updates to its range for 2019, the sight of Italian electric brand Energica making a credible showing in the prestigious TT Zero electric bike race in the spring and no less than Harley-Davidson fully committed to electric bikes via its forthcoming LiveWire, the electric bike segment has never been more dynamic – or confusing. S, to help you get to the bottom of what's hot – and what's not – here's Auto Trader's guide to the current (sic) best electric bikes and scooters available.
1. Zero DSR – the 'adventure' one
California company Zero remain the current world leaders in electric motorcycles being founded in 2006 and a recently-updated four-bike road range (plus a number of off-roaders). The DSR is it's top of the range model and is the closest thing out there to an electric adventure bike. Reasonably capable and fun it produces a decent 69bhp and 108ftlb of torque. On the downside it's fairly Spartan and heavy, re-charge times are quite long and it costs over £16K new. But as a viable, affordable and reasonably versatile bike, although still not a patch on, say, a conventional and otherwise comparable Kawasaki Versys 650 petrol bike, which costs a full £10K less, it's the best electric bike yet.
2. BMW C-EVOLUTION – the maxi-scooter
Electric scooters have been tried before, with varying success, but when Bavarian giant BMW took on the task they didn't do things be halves. The result is the C-EVOLUTION maxi-scooter, first introduced in 2014 which has most of the performance of a conventional, petrol-powered maxi-scooter but with zero emissions. In pure numbers that's 47bhp with 53ftlb and an almost tolerable range of 62 miles. It also has riding modes, reverse gear, a main stand, on-board computer, 12V socket and is chargeable with a domestic three-pin plug. And all for a fairly sizeable £12,875. The C-EVOLUTION may not be perfect, but it is effective, classy, desirable and probably the most useful all-round electric two-wheeler so far available.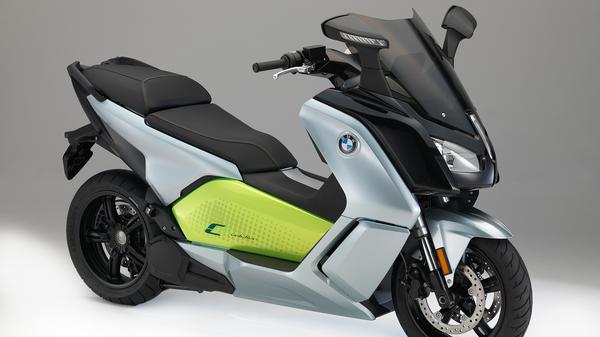 3. Energica Ego – the sports bike
The words 'sports' and 'electric' may not yet comfortably sit together, but the exotic Ego from ambitious Italian firm Energica is as close as it currently gets. Introduced in 2016 on face value the Ego has a lot going for it: racy styling, proper Brembo brakes and Ohlins suspension, Oz wheels and a claimed 136bhp from its oil-cooled, three-phase, AC permanent magnet motor. At which point its £25,000 price tag almost sounds reasonable. It's also got an exciting power delivery, is easy to ride and handles well. On the downside, though, at 258kg, it's as heavy as a full-on tourer which more than blunts that performance promise. Still pleasing, though…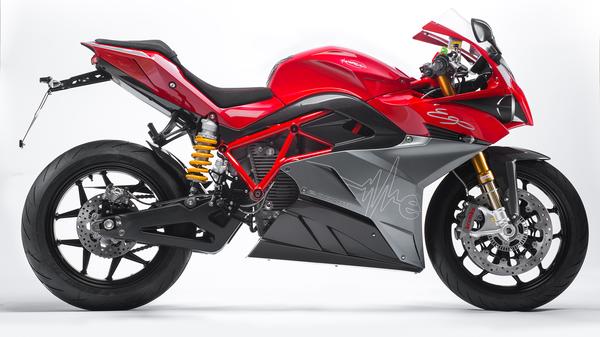 4. Vespa Elettrica – the chic one
So new that none have actually been delivered yet but it WAS officially unveiled at last year's EICMA show and Italian giant Vespa are taking orders, so it should be due any day now. And when it does it promises a great deal. Vespa, after all, know more than a thing or two about stylish and effective city transport and its current GTS family of 50, 125 and 300cc machines are THE scoots to have in London due to their mix of great looks, classy build, easy riding and practicality. And the Elettrica promises to be a worthy addition. With a brushless DC motor rated for 2 kW (2.7bhp) continuous and 4 kW (5.4bhp) peak power it's intended to have similar performance to a conventional 50 while the lithium battery is designed to last 100 km (60 miles) and can be recharged in four hours. It should also last for 1000 charge cycles. No, it's not cheap at an expected £5000+ but it should be brilliant.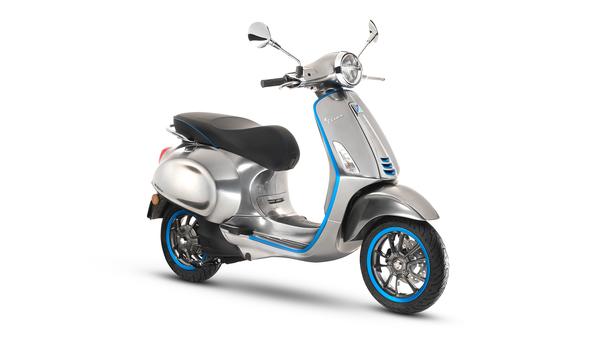 5. Harley-Davidson Live Wire - the world famous one
We've arguably saved the best for last – the Live Wire is the first big bore, mainstream electric motorcycle from any of the leading motorcycle manufacturers. Unfortunately, however, like the Vespa, it's not QUITE available yet, either – but take heart, it will be soon. First announced in 2014 the US giant is fully committed to its electric bike project and is thoroughly developing it with a variety of customer consultations and road shows before its announced production next year (2019). Any accurate review will naturally have to wait until then but around 100bhp with 100 miles of range is expected along with easy ergonomics and typically Harley gobfuls of torque. Can't wait!