Best Of
Top 5 electric bikes and scooters for 2020
To help you get to the bottom of the latest and greatest in their ever-growing and more exciting two-wheeled sector, here's Auto Trader's guide to the current (sic) best electric bikes and scooters available.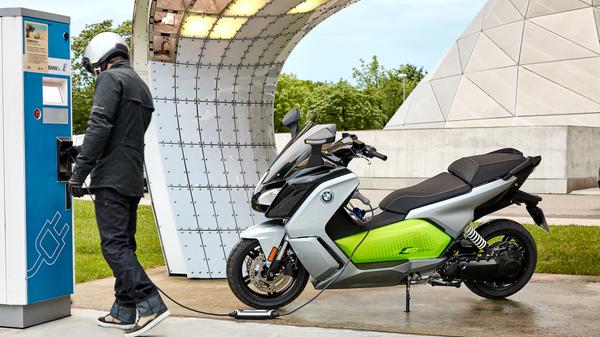 Electric bikes and scooters are continuing to make big waves. And although the choice and proven ability of electric or hybrid-powered four-wheelers, such as the Tesla or Toyota Prius, is far greater and more widely recognised it's also undeniable that both the options for electric power in the motorcycling world and the argument for taking advantage them are improving all the time.
Leading American manufacturer Zero, for example, have recently brought out not just their most convincing electric roadster to date, the SR/F, it's supplemented it with a fully-faired sports version, too. 2020 has also seen the long-awaited arrival in dealers of Harley-Davidson's much-anticipated LiveWire electric roadster. While there are also commendable electric offerings from the likes of BMW, with their C-EVO electric maxi-scooter and Italian scooter experts Vespa with their new electric version of their iconic machine.
1. Zero SR/F – the experts' latest and greatest
US specialists Zero have this year released its most convincing electric bike yet with its new SR/F. With a new motor producing 110bhp and, even more impressively, 190Nm of torque, a credible chassis, a realistic 100-mile range and all starting at £16,490, the future could be here, right now.
The new ZF75-10 electric motor raises the bar in electric bike performance with a top whack of around 124mph with 80mph+ cruising a doddle as well. Its all-new tubular steel chassis and cycle parts such as USD Sachs suspension and twin 'J-Juan' radially-mounted calipers and twin discs brakes provide the basics most bikers expect and, with a new TFT dash and improved style and detailing it's a more desirable lump of metal, as well. There may still be some way to go, but the SR/F proves that electric bikes are getting there.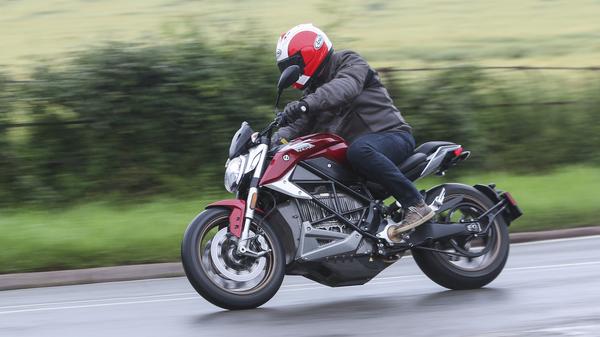 2. Harley-Davidson Live Wire – the mainstream one
US giant Harley is the first large motorcycle manufacturer to take the leap of faith into an electrified future and it's a brilliant first effort. A 15.5kWh battery pack consisting of 70 lithium ion cells power an electric motor that develops the equivalent of 105hp and 88 lb ft of torque. Not huge numbers in a bike that weighs 250kg but remember that electric vehicles can generate their maximum torque from 0rpm so it feels quick. The regenerative braking is so good that the hi-spec Brembo Monobloc front brake calipers are rarely used, and there's a feeling of quality and class that goes a long way to justify the £28,995 price. Fast and fun on a B-road, yet refined, comfortable and silent in the city, the LiveWire may prove too expensive and perhaps too early to gather mass adoption right now, but this is a highly convincing leap into an electrified future.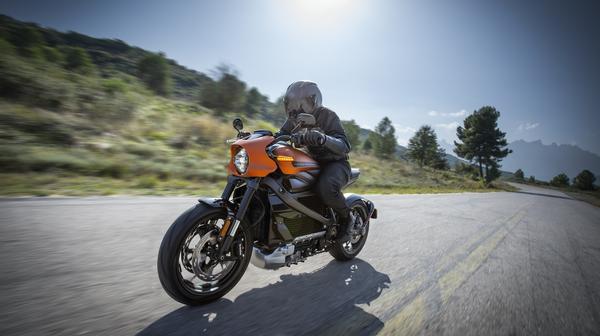 3. BMW C-evolution – the maxi-scooter
Okay, so it starts at a whopping £14,000 and BMW themselves have since come out with two conventional 650cc maxi-scooters, the C650 Sport and C 650 GT, which are arguably even better commuters for around four grand less, but the C-evolution remains the most convincing larger-size electric scooter. Introduced in 2014 it has most of the performance of a conventional, petrol-powered maxi-scooter but with zero emissions. In pure numbers that's 47bhp with 53ftlb and an almost tolerable range of 62 miles. It also has riding modes, reverse gear, a main stand, on-board computer, 12V socket and is chargeable with a domestic three-pin plug. Its range may disappoint and it's also expensive, but the C-evolution is effective, classy, desirable and probably the most useful all-round electric two-wheeler so far.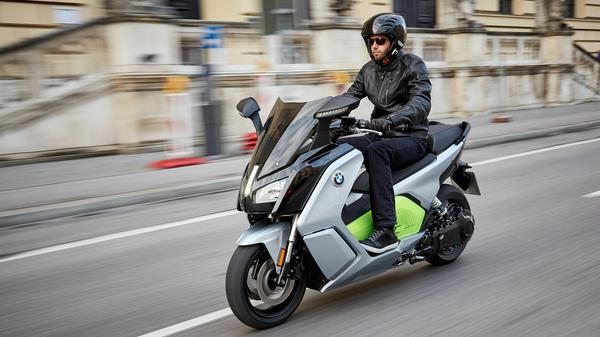 4. Energica Ego – the electric sports bike
Although the words 'sports' and 'electric' still don't sit very comfortably together, mostly due to electric bikes being heavy due to their batteries and weight being an anathema to sports machines, sit together, the exotic Ego from ambitious Italian firm Energica, who also supply the machines for the MotoE GP series, remains as close as it currently gets. Introduced in 2016, the Ego has a lot going for it: racy styling, proper Brembo brakes and Ohlins suspension, lightweight Oz wheels and now a claimed 145bhp and 159ftlb from its upgraded, oil-cooled, three-phase, AC permanent magnet motor. At which point its £25,000 price tag almost sounds reasonable. It also has an exciting power delivery, is easy to ride and handles well. On the downside, though, at 258kg, it's as heavy as a full-on tourer which more than blunts that performance promise. Still pleasing, though…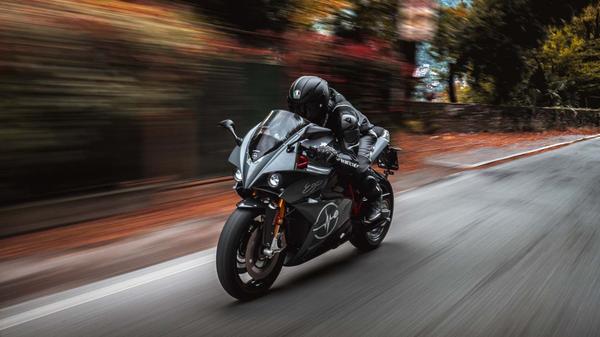 5. Vespa Elettrica – the 'chic' Italian one
It was only a matter of time before scooter legends Vespa came out with an electric version of its iconic scooter, to be honest, after displaying prototypes at shows for a number of years, the arrival of the production version was long overdue. The original machine, with a much-criticised top speed of just 45kph (28mph) disappointed so much Vespa hastily developed a 70kph (44mph) update. It's also got all the classic Vespa city style, is an absolute doddle to ride, has a claimed range of up to 100 kms (62 miles, although not at 70kph) and has lots of nice detailing. Even the price, at £4999 including the Government subsidy/grant is quite tempting as well, although you need to understand this is very much a city runabout with barely the performance of a 125, at which point it starts to sound quite expensive…!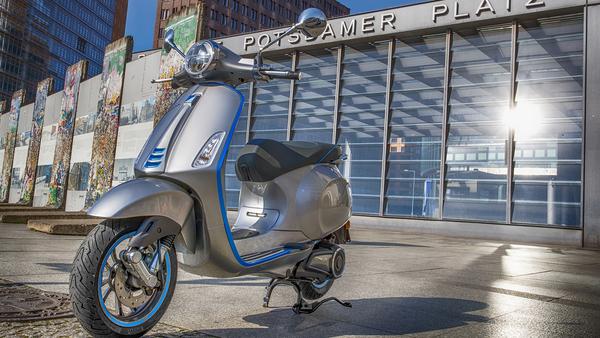 Looking for an electric bike or scooter?