Best Of
Top 5 cheap scooters
Much more than with most powered two-wheelers, when it comes to scooters, or most of them anyway, affordability is a big, big draw.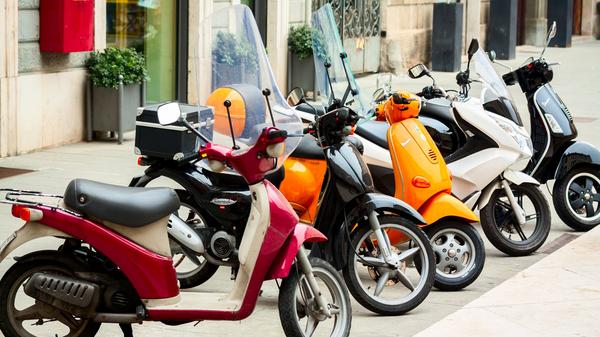 The reasons are simple. Unless you're talking about luxurious maxi-scooters or fashion-victim Vespas, scooters are primarily bought for one of just two reasons: you're ether a 16-year-old starting out on the road or you're after the cheapest form of commuter vehicle available.
On either score, a low purchase price is highly desirable and, when it comes to powered two-wheelers, £1000 is the magic number. For a round grand you can, still – just – afford a brand new scoot (although we wouldn't always necessarily recommend it) or, alternatively, it's a sensible budget with which to get a decent, perhaps larger capacity, secondhand one. But should you? What are the pros and cons of each route and which specific scooters, for this money, can be most recommended. To help you decided, here are Autotrader's pick of the five best…
1. Lexmoto Echo 50 – the cheapest new 50
At £1099.99 (as we write), a perennial slot at the top of the 50cc sates charts and an award as Autotrader's 'Best AM' class machine in 2017, the Echo has a lot going for it. Yes, there are others around the same price, most notable from co-Chinese brand Sinnis, who currently advertise their Street 50 for £1029 and the more trendy Encanto 50 at a similar £1099, but none, in our view, offer quite the same blend of decent quality and performance, reasonable dealer network, snazzy sports styling and proven popularity. Yes, at the end of the day it's built down to a price and fit, finish and equipment can't match the far plusher (and more pricey) offerings from the likes of Honda, Aprilia or Peugeot, but the Echo certainly delivers the basics for something, let's face it, most will run for less than a year, and all with the peace of mind of a one year warranty.
Find a Lexmoto Echo 50 for sale on AutoTrader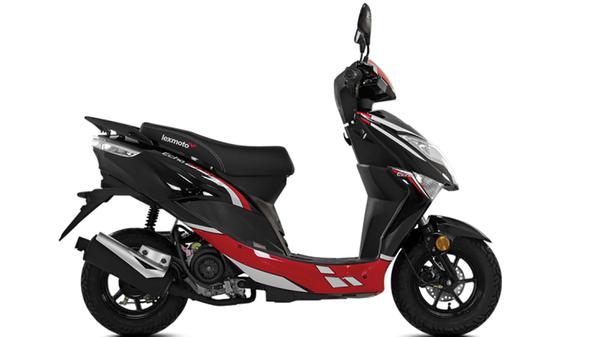 2. Aprilia SR50 – the 50cc used performance choice
Italian marque Aprilia, along with Peugeot, have long been both style and performance leaders when it comes to sports scooters and the SR, first introduced in this form in 2004, with its zippy, liquid-cooled, two-stroke engine, classy chassis with twin disc brakes and inverted forks and unmistakably racy styling (the even racier 'R' replica version even boasts GP-style paintwork) remains the definitive example of the breed – as it probably should for a new price approaching £3000. But, and it's a big 'but, that longevity and popularity also means there are plenty of used examples around and, if you shop wisely, a relatively unmolested, looked-after, seven or eight year-old example should be available for around £750-800. Yes, there are cheaper, newer alternatives. But for the money, none better.
Find a Aprilia SR50 for sale on AutoTrader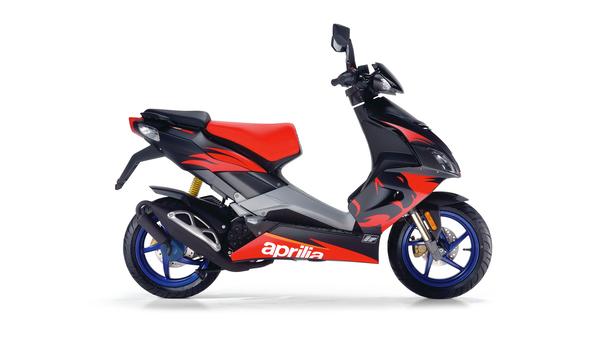 3. Direct Bikes 125 Spyder – the bargain new 125
hile £1000 or thereabouts is about the minimum you can get a new 50cc scooter from, certainly from dealer outlets for the likes of Lexmoto and Sinnis (see above), there is an exception. Online specialists Direct Bikes offer a range of both 50 and 125cc scooters at around a grand (50s from £999, 125s from £1099), although delivery charges do apply and you've little opportunity of sussing them out in the metal before you buy. On top of that, we have to confess to having no direct experience of them – but the price, range of machines available and one-year warranty merits they get a mention here. In total, nine different, Chinese-built, 125cc models are available starting with the all-rounder Spyder. Nicely styled, powered by a four-stroke, single-cylinder engine and with delivery promised within three days of order, they're certainly worth consideration.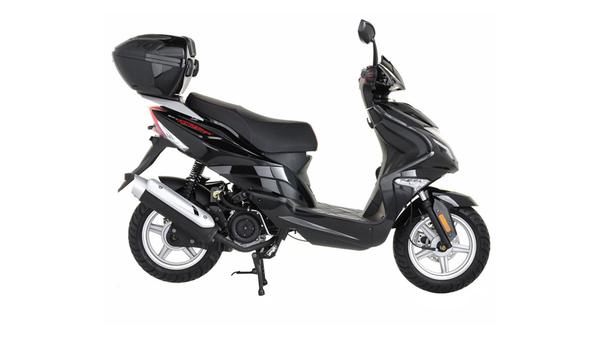 4. Honda PCX125 – the best used 125
Honda's PCX125, first introduced in 2010 is a classy, semi-sporty, 125 commuter scooter that was the first to introduce start-stop technology on a two-wheeler and continues to be a UK best seller – which is why we're including it here as a used buy option. With neat styling, decent performance and handling, great economy from its advanced four-stroke engine and typically classy Honda quality it's a great scoot – which is why the latest version costs nearly £3000. However, with plenty out there, great reliability and the fact they tend to get looked after better than, say, sports scooters all adds up to it being a great used buy as well and £1000 will just about snare you an early version.
Find a Honda PCX125 for sale on AutoTrader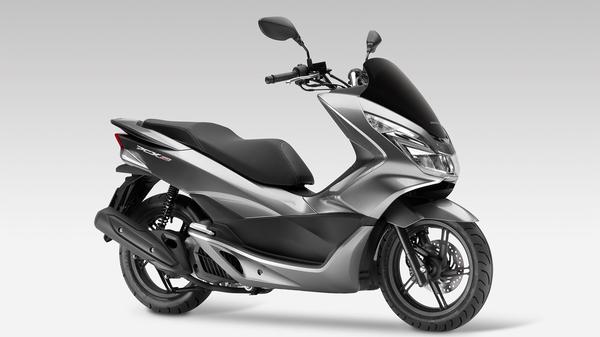 5. Vespa Primavera/LX/GT/GTS 125 – the cool one
If you're after that classic retro, '50s, Italian scooter look, but modern mechanicals and practicality, the Vespa family is the real McCoy. Available in a range of variants and engine sizes ranging from 50 to 300cc, they're all hugely popular with trendy city types and both men and women, are a doddle to ride, classy and practical, too. But with new prices starting at £3400 for the smaller Primavera 50, going all the way up to nearly £5500 for a top-of-the-range GTS300, they're certainly not cheap. As before, though, they're so popular and numerous and have been around for such a long time, used bargains can be had. We've seen LX and GT125s for as little as £1000.
Find a Vespa Primavera for sale on AutoTrader