Best Of
Top 5 bikes with low seats
Whatever your taste, budget, and height, there should be something here to suit you.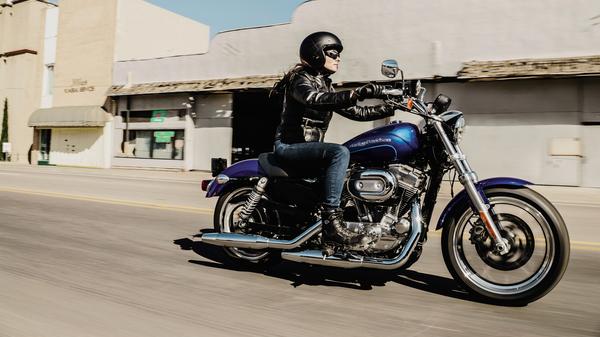 For many new riders, one of the most significant factors when it comes to considering a 'first big bike' is size. That doesn't mean engine capacity, power, or even weight, it means manageability, or specifically, how high the seat is. If a bike's seat is so high you can't comfortably get both feet on the ground, it can immediately make the prospect of riding it safely an anxious one. Increasingly, motorcycle manufacturers are lowering seats on entry-level machines, and across all other types of machine, specifically-designed and adjustable low saddles are becoming more common. Here's our choice of the lowest seat options across a variety of biking categories, ranging from retro roadsters, to sports bikes. Whatever your taste, budget, and height, there should be something here to suit you.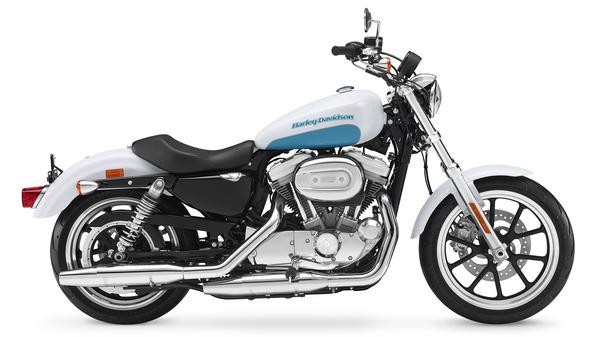 Harley-Davidson Superlow – the Harley
American icon Harley-Davidson has a long tradition of producing low-seated models – the long-lived 883 Hugger being its best-known example – and the aptly named SuperLow is its latest offering. It's based on the current 883 Sportster, but with shorter rear shocks, smaller wheels and lowered saddle to give a seat height of just 705mm (55mm lower than the 883 Iron, for example).
Everything else is pure Harley, from its charismatic, air-cooled V-twin, to its custom-style peanut tank, and lashing of chrome. Though slim and manageable, it's not as light (at 247kg) as some, its controls are a little heavy, and starting at £8,145, it's not the cheapest. However, the SuperLow certainly is the most accessible and manageable Harley, and for some that's enough.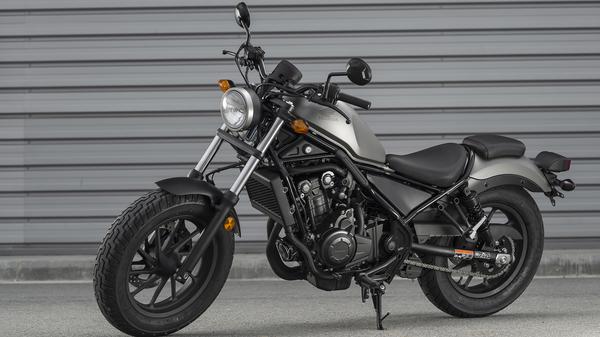 Honda CMX500 Rebel – the ultra-easy cruiser
Honda's new, entry-level, novice-friendly cruiser/roadster is based on its popular and successful CB/CBR500 family of A2-licence compliant twins. It uses much of those bikes' components, but in a more cruiser-style and lower package. The easy-going parallel twin has been detuned from 47 to 45bhp to be even more flexible, and the frame has been revised to be lower. With new, shorter, twin shock rear suspension, and smaller 16-inch wheels, too, this results in an ultra-low 690mm seat height, with the whole package given a basic but fashionable, blacked-out bobber look. It's an absolute doddle to ride yet, being a Honda, pleasingly put together and good fun as well. And all for just £5,399.
Triumph Street Twin – the retro roadster
British firm Triumph introduced an all-new family of its popular retro-roadster Bonneville twins in 2016, and all have already proved a huge success. They range from 900cc, 54bhp, novice-friendly bikes such as the classic T100 Bonneville and trail-styled Street Scrambler, to the full on, 1200cc, 96bhp Thruxton café racer.
The 900cc Street Twin, though, starting at just £7,300, with a respectably low 750mm seat and more basic specification, is the most accessible version of all. Whatever your height, it delivers the same, easy yet charismatic upright retro roadster riding experience, and is also available in restricted A2-compliant form for those riders taking their test by Direct Access. If that spec is just a little bit too basic, Triumph now has a whole range of accessories and styling kits to make it that bit more special.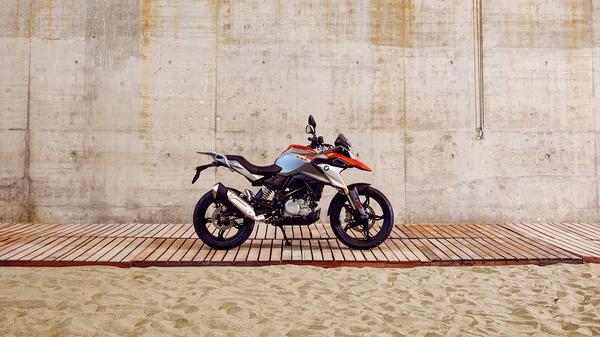 BMW G310GS – the 'adventure' bike
This bike is so new that it's only just becoming available, but as it's based on the excellent G310R roadster and comes from the firm which pretty much invented the whole adventure bike category, we had to include it. The 310GS is BMW's all-new, entry-level GS. It has the same 33bhp, liquid-cooled, single cylinder powertrain as the 310R, and with inevitably longer suspension and adventure style bodywork, it is the tallest bike here. That said, no-one does adventure style better than BMW. It has a seat height of 835mm (which goes down to 820mm with the low seat option), and it's light and easily manageable. Priced from £4,900, it's certain to be a great introduction into not just motorcycling, but the whole BMW family.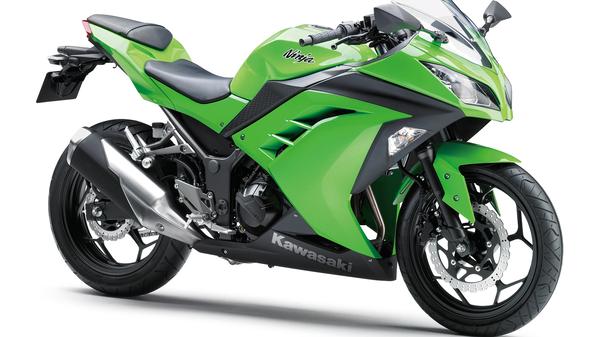 Kawasaki Ninja 300 – the sports bike
Kawasaki's Ninja 300 novice-sportster may have been around since 2012 (and before that as the Ninja 250), but it's a sign of its brilliance that it's still pretty much the best of the 300cc sports bike class. At 785mm, its seat isn't particularly low, but it's also very narrow, which means it's very accessible both for novices and shorter riders. What's more, with a rev-hungry, 39bhp parallel twin engine, credible but unintimidating sports chassis, and great looks, the Ninja's not only friendly and practical to ride, it's also fun and entertaining. Starting at £4,799, it's reasonably affordable, too, with plenty of used examples out there.