Best Of
Top 5 bikes under £1,000
If you know what to look for, and what the potential problems are of each, there's no reason you can't snap up a bargain.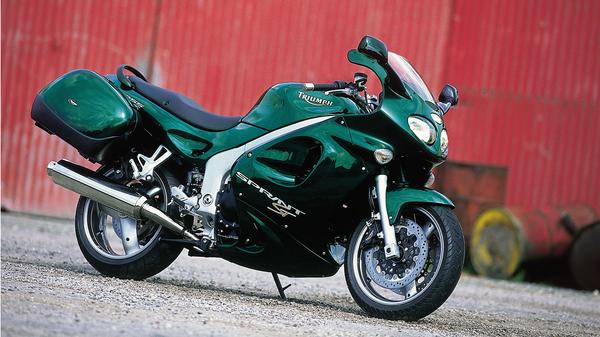 Motorcycling's not all about flashy new bikes. During winter, more than ever, the appeal of an affordable runabout – either for commuting or just to save your pride and joy from the worst ravages of road salt and grime – is stronger than ever.
Cheaper bikes don't have to mean rubbish ones. If you know what to look for, and what the potential problems are of each, there's no reason you can't snap up a bargain. We're focusing on bikes £1,000 or under, and you'd be amazed what you can get. Whether it's a robust, proven, enjoyable learner sportster; an honest, timeless commuter; a middleweight all-rounder that was once the best of its breed; or a true 1000cc sports-tourer with a bit of added heritage and class, there's something for everyone.
It's free to advertise bikes priced up to £1,000 on Auto Trader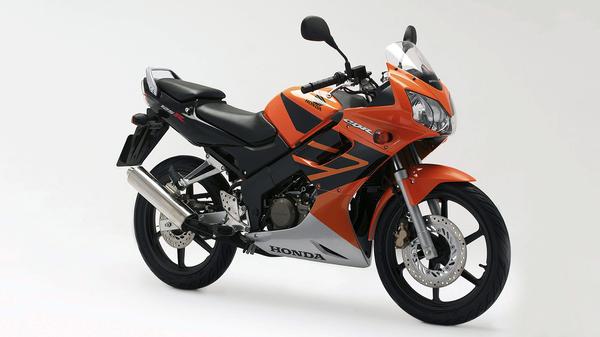 Honda CBR125R – the learner 125
Honda's robust, sports-styled, four-stroke, single-cylinder 125 may have been around since 2004, but it remains the definitive and probably all-round best learner 125. With good looks, characteristic Honda build quality, and unintimidating manners, it still pleases both teenagers and their parents alike. The fact it's been around so long (although it was face-lifted in 2011) means early examples can be had for as little as £1,000, with a bit of haggling. Check everything works, is straight (topples are likely), is legit, has been maintained to some degree (oil? Lubed chain?), isn't rusty and rotten, and if the cosmetics are acceptable, too, you'll be laughing.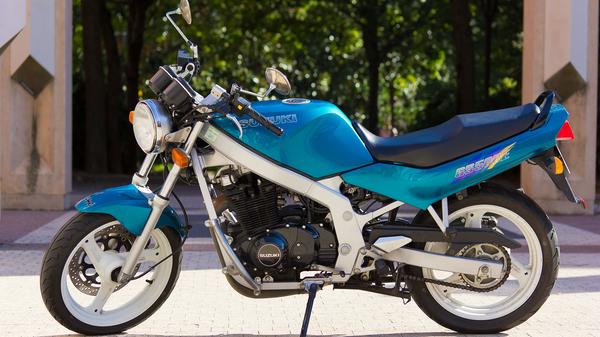 Suzuki GS500E – the 'first big bike'
Straightforward, decent looking, easy-going, air-cooled, parallel twin roadster was never an award winner, but by combining simplicity, adequate performance, ruggedness and value, it remained a good seller for Suzuki for almost 20 years from 1989. Whether as a training school hack, commuter, or cheap runabout, the handsome GS could take it and come back for more. With easy handling and a 105mph top speed, it's still useful today. Age and popularity means there are loads for a grand. Mechanically, apart from outright abuse, there's nothing to worry about, but watch for rust, rot, smoky engines, crash damage and poor cosmetics: they do get used and abused after all.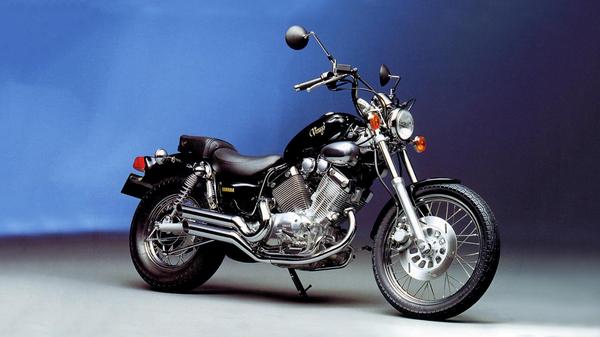 Yamaha XV535 Virago – the custom
Cute middleweight custom was originally launched in 1988, but proved so popular both with newbies and women riders, thanks to its easy manners, good handling, unintimidating performance and durability (in part thanks to the V-twin motor's shaft drive), that it remained on Yamaha's books until 2004. That performance and those abilities are just as relevant and appealing today, while its looks have hardly dated either. With so many available, it's not too difficult to find a potential £1,000 bargain. There are no real mechanical or reliability issues, instead, condition and history are paramount.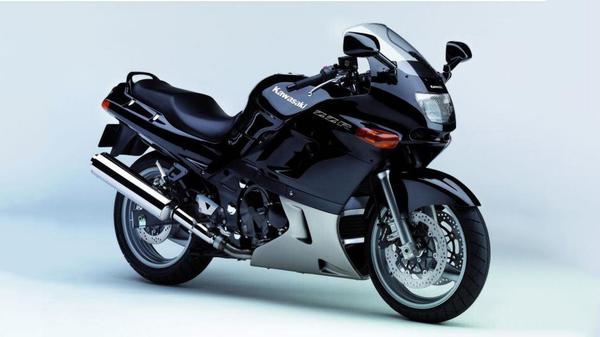 Kawasaki ZZ-R600 – the middleweight all-rounder
When launched in 1990, Kawasaki's new junior ZZ-R was the best super sports around: no mean feat in what was then the most fiercely contested category of all. It was smooth and 150mph fast, had decent sports handling, was well-equipped, and could happily take two on a week's touring holiday. Although its reign at the top didn't last (Honda replied with an uprated CBR600F in 1991), the ZZ-R did, being uprated in 1993 and surviving in Kawasaki's line-up until 2007. That lifespan means £1,000 examples can easily be had today. Not much goes wrong: cush drives fail, suspension sags over time, exhaust downpipes rust, but those things are true of most bikes. Overall, the ZZ-R's a toughie. Inspect carefully, and you can grab yourself a bargain.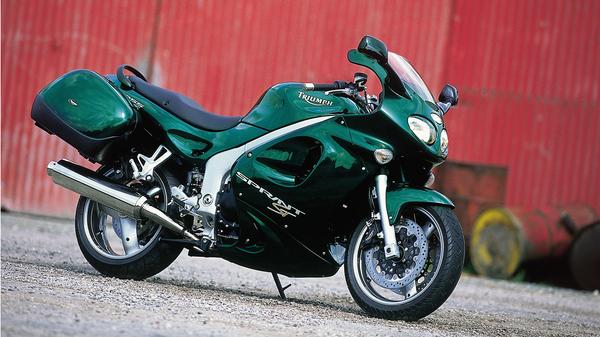 Triumph Sprint ST – the classy sports-tourer
This is the Triumph most have forgotten about, which is a shame, as it's a goodie. Launched when the Hinckley marque was riding the crest of the T595-Daytona-New-Speed-Triple-etc. wave in the late '90s, the Sprint used a detuned T595 triple engine in a dedicated twin spar chassis complete with single-sided swing-arm plus sports-tourer bodywork. It was Triumph's VFR800, and was as good or better than the all-conquering Honda, too, delivering flexible three-cylinder go, and classy handling and ability. Unfortunately, it never quite took off and was updated in 2004, after which, slightly mysteriously, its used value has plummeted. There's nothing wrong with it. The charismatic engine is solid and the handling better than most. The image, however, is a tad unadventurous and the finish, if not looked after, can degrade. But if the cosmetics are good and it's straight and legit, go for it.


Got a bike to sell?
Auto Trader attracts over 50,000 searches each month for bikes with a maximum price of £1,000, and these bikes appear in thousands of other searches by model.
It's
free
to advertise bikes priced up to £1,000 on Auto Trader.
Click here to advertise now