Best Of
Top 5 best-selling bikes of 2019
The end of the year may be a time for rejoicing and making resolutions but it's also a handy juncture for calculating the best-selling bikes of the previous 12 months – and thus a useful mechanism for identifying the best bikes in different categories. Check out our recommendations based on data from the MCIA here…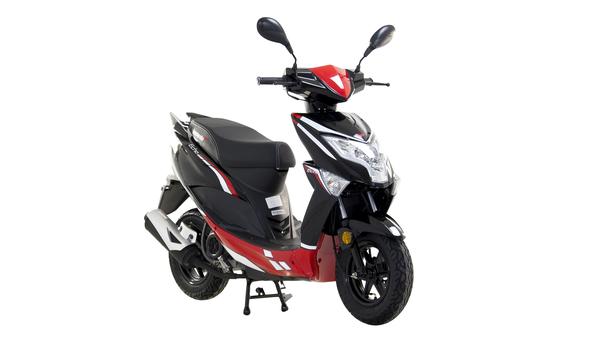 Words by: Phil West
Published on 16 January 2020 | 0 min read
After all, best-selling bikes only become so by having class leading merit, whether that be performance, value, versatility or more.
So, what is the UK's best-selling 50 or 125? What's the most popular model in the best selling category of all – adventure bikes? And what about sports-tourers or retros or nakeds? To find out we referred to the sales data published by the industry body, the Motorcycle Industry Association (MCIA) and picked out our Top 5 from its range of categories. These are the results – so if you're looking for a new bike, look here first, there isn't a duff 'un among them…
1. Lexmoto Echo – the best-selling 50
The bargain-priced, Chinese-built Echo 50 has been a British best seller for years – and for one main reason: its price tag of just over £1000 makes it the cheapest credible new 50cc sports scooter on the market which is a big deal indeed when you're 16, with limited income and starting out on the road for the first time. Cheap doesn't have to mean 'nasty', either. Now updated to Euro4 compliant 'Echo E4' spec, it looks as good as pretty much any other sports scoot an its just as 'twist n go' easy to ride. There's an adequate air-cooled four-stroke engine propelling it to the same regulated 30mph as any other machine in the class. There's OK clocks, underseat storage and, if you want an even sportier version, there's the Echo+ version with slightly bigger 12in (in place of the stock version's less stable 10-inchers) for only £100 more. All, that, on finance starting at just £21 a month, explains why the Echo's become as popular as it is…
2. Honda PCX125 – the top 125 (and scooter)
If you're 17+, hold a provisional motorcycle licence and have completed Compulsory Basic Training (CBT) you're eligible to ride a two-wheeler on the road with a maximum capacity of 125cc. That makes the 'quarter-litre' class hugely popular, not just with 17-year-olds looking to progress their biking experience, but also with those who want an easily accessible, affordable and practical commuter. And it's that which explains the popularity, not just of sports, youth-targetted bikes like Yamaha's YZF-R125, but also humble commuters such as Honda's CB125F and commuter scooters such as the PCX125. The PCX is a Europe-wide sales phenomenon due to its combination of ease of use, practicality, style, Honda quality and reliability and, at just under £3K, decent value. Simply: if you want credible, affordable, easy two-wheeled transport, there's nothing better – which is why it's been a UK best seller for so long.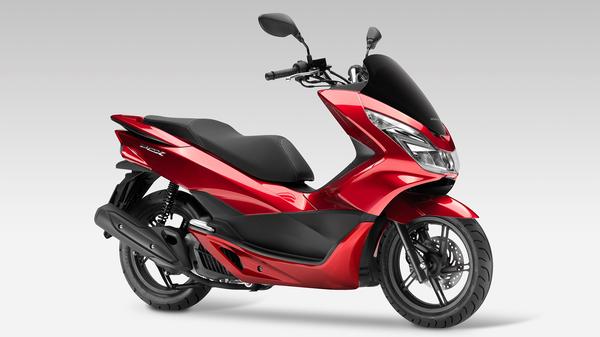 Honda PCX125
3. Royal Enfield 650 – best-selling 126-650cc bike (and retro)
The arrival of (now India-owned) British brand Enfield's all-new, retro-style 650 twins has been a long time coming – but it's been worth the wait. First rumoured a couple of years ago, the all-new twins are a significant step up from the company's previous, slightly archaic singles and takes their bikes from quaint curios to genuinely Triumph Bonneville-rivalling roadsters – yet still at a bargain price. Two models are available, the roadster Interceptor and café racer-styled Continental GT. Both use the same, A2-licence compliant (another sizeable sales feature), all-new parallel twin designed and developed at Enfield's new Development Centre in Leicestershire (interestingly headed by ex-Triumph personnel), which is held in an equally all-new twin shock, twin loop chassis developed by Harris Performance (who Enfield now own). Add on to that decent retro styling, twin clocks, OK brakes and suspension, wire wheels etc and you're left with an authentic looking, easy-to-ride and evocative roadster which, at around £5400, is also at a bargain price that's getting on for £2000 cheaper than an equivalent Triumph – no wonder it's been so popular. Yes, Indian build quality remains a little flimsy and tacky and it hasn't quite the performance of quality feel of the Triumph, but at this price, few care.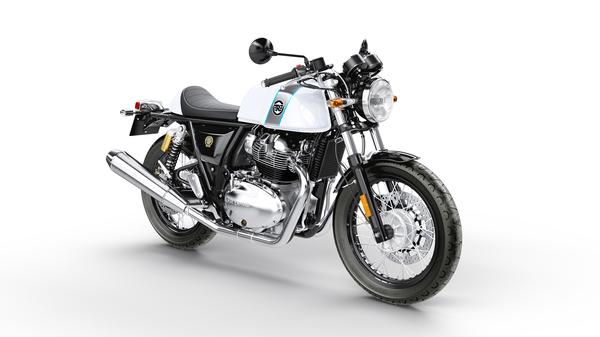 Royal Enfield 650
4. Kawasaki Z1000SX – the sport-tourer/all-rounder
For a bike with such a roundabout, almost 'mongrel' evolution, Kawasaki's SX isn't half brilliant. While its continuing improvement (it's now on it's third incarnation since originally being introduced in 2010) yet retaining its great value has cemented its popularity, such that it's not only a best seller as a sports-tourer, it is in the 1000cc+ category as well. It was first presented as a half-faired, more practical version of Kawasaki's then Z1000 super naked roadster – and by offering decent all-round ability at Suzuki Bandit prices it proved an instant hit. Successive improvements to styling, brakes, electronics, comfort, tailor-made luggage and more, however, have today resulted in a genuinely brilliant all-round road bike that wants for little, is smooth, comfortable and sweet-handling, great two-up and, in short, does it all yet still costs only around 10 grand. No wonder it's still proving so popular.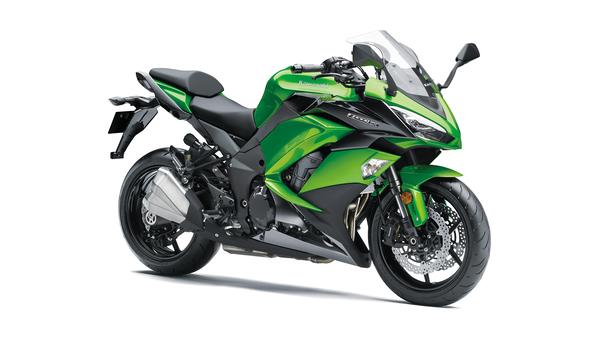 Kawasaki Z1000SX
5. BMW R1250GS/A – the all-conquering adventure bike
Anyone who knows anything about Britain's best-selling motorcycles probably saw this coming – the Bavarian boxer-powered all-rounder remains the definitive adventure bike in a category that, in the UK, is the most popular of all – yet in 2019 it's more deserved than ever. The 'old' 1200 version had already been a perennial best-seller ever since the introduction of its latest incarnation in 2013 (although the big GS actually dates all the way back to the 1980s) and was AutoTrader's 'Bike of the Year' again in 2018. For 2019, though, a new engine boosted to 1250cc, a clever top-end including 'ShiftCam' variable valve timing (which together healthily boosted both top end power and meaty midrange), not to mention the now standard, class-leading colour TFT dash, unparalled versatility, BMW quality and kudos and more made it even better yet. A true 'Range Rover among motorcycles' and still a worthy British best seller.