Best Of
Top 5 Best Sellers so far of 2020
What are the five best selling bikes so far of 2020? We look through the MCIA figures to give you the low down on the 5 most popular bikes of this year so far…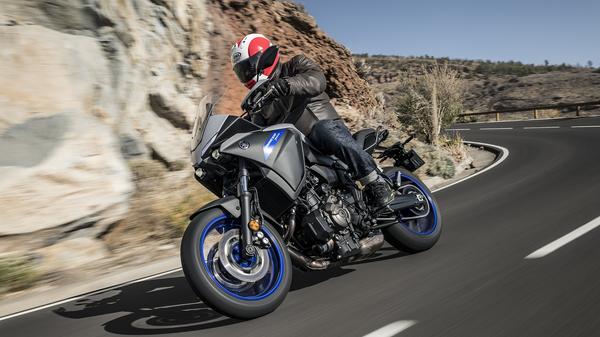 Motorcycling in 2020 may now have fallen victim, like everything else, to the effects of coronavirus but it's worth noting that until now the market had been in unexpectedly rude health.
Bike sales in the UK in January were surprisingly up year-on-year by a healthy 2.3% and this was followed up in February with an annual increase even higher at 2.8%. Better still, the bulk of that increase was not, as if often the case, smaller scooters and commuters but big, full-blown motorcycles, with 651-1000cc machines a whopping 24.4% up on 2019 and over 1000cc machines increased by 12.3%. And although, for the time being at least under the current lock down, this may all seem merely academic and irrelevant, it's not only interesting to delve further into what exactly are the bikes that are proving so attractive, it's more than likely useful, too. After all, the most popular bikes across a range of categories right now are surely among the ones any new bike buyers will be considering once the lock-down is over and biking returns to normal later this year. So, what exactly are the five best selling bikes so far of 2020, according to official MCIA figures, and what is it about them that makes them so appealing?
Yamaha Tracer 700 – the best-selling adventure sport, £7799
February's best-selling adventure style bike in the UK was the just launched, updated Yamaha Tracer 700 – and it's not hard to see why. Derived from the punchy, affordable MT-07 roadster, but with a longer seat, bigger tank and fairing that makes it better over distance than the roadster, the Tracer 700 has been a Europe-wide best-seller ever since its launch in 2016. With a great price, enough performance to entertain and genuine all-round ability it appealed to both novices and experienced riders alike and this significantly improved version is better still. There's a now Euro5 friendly engine with no detriment to its 74bhp performance, improved styling, ergonomics and comfort, more composed suspension thanks to new forks, sharper-styling and a new, one-hand-adjustable screen. For the money, there's probably no better all-rounder.
Honda CRF1100L Africa Twin – the best-selling 1000cc+, from £13,049
When first relaunched in 2016 Honda's all-new Africa Twin had a lot going for it, including genuine off-road appeal, a punchy 94bhp parallel twin with shaft drive, decent road manners and typical Honda quality, even if it lacked the fancy dash and electronics and road comfort and high performance of some rivals. Extra comfort and big-tanked adventure appeal came with the Adventure Sports version in 2018 and now, for 2020 both have been significantly updated again. Both are enlarged to 1084cc and now produce 100bhp, there's an improved TFT dash and much improved electronic rider aids. The base version is now the more off-road orientated model with the AS variant now, and slightly oddly, being the road-biased tourer complete with electronic suspension and bigger fairing. In short, Honda, after missing out for so long, now has a big adventure bike to suit all types. No wonder it's proving so popular!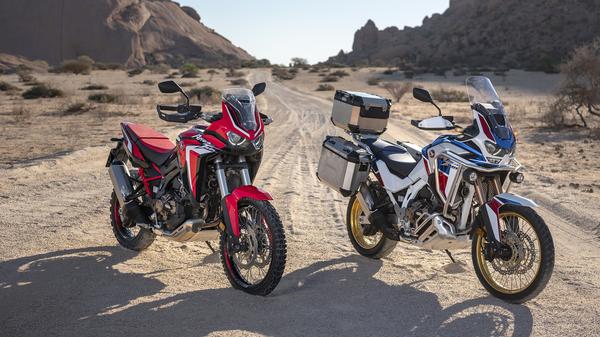 Royal Enfield 650 Interceptor – the bargain retro, from £5500
Launched last year, Royal Enfield's all-new 650 retro continues to outsell its rivals – and it's not hard to see why. With an all-new, British-designed 650 twin that's both willing and eager (and, by producing 47bhp, fits inside the A2 licence requirement), a neutral-handling chassis designed by Harris Performance (which Enfield now own), classic retro styling, the correct 'badge' to match and, more than anything, a brilliant price tag that's over £2K cheaper than the nearest equivalent Triumph, it's almost a 'no-brainer'. Two versions are available, a slightly more expensive, café racer GT and this, the more traditional roadster which remains the most popular so far. Neither are perfect and they remain a little 'budget' and cheap around the edges. But at this price, for the type of riding it was built for and with so many accessories available, who cares?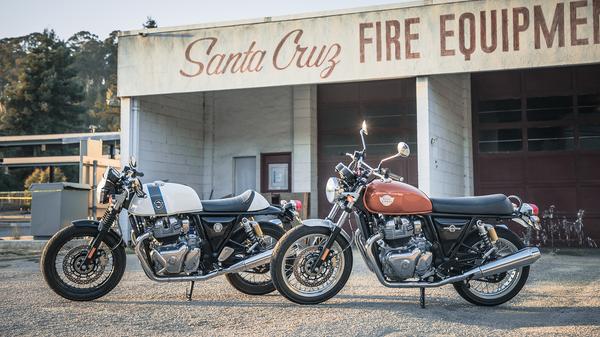 Kawasaki Ninja/Z1000SX – the best-selling sports-tourer, £11,145
The SX is one of the success stories of motorcycling over the last decade, Kawasaki's biggest-selling bike in the UK, and has been improved further for 2020 (and now renamed as the Ninja 1000SX). Three updated since 2010 have seen the 'faired super naked' gain refinement, equipment and class to go with its already brilliant value, versatility and real-world performance. Now its steering has been sharped a little, there's a new colour TFT dash, quick shifter and cruise control and the seat has been improved, too. And with a variety of different versions available, either with performance or touring goodies, there's also an SX for everyone. We're unsure if the sales spike is due to old stock Zeds being sold off at discounted prices or early availability of the new Ninja, but either way, it remains a brilliant bargain.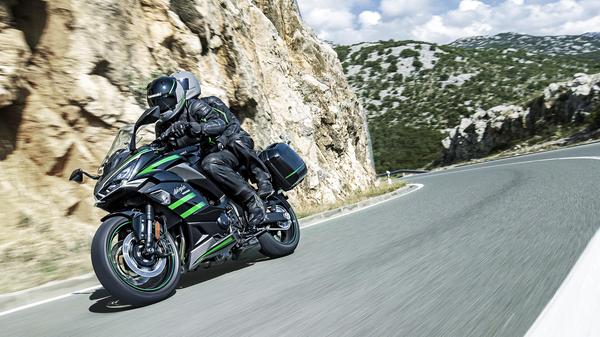 BMW S1000RR – superbike's class act, from £15,290
All-new last year, the fully revamped and reinvented S1000RR was Autotrader's Bike of the Year due to its astonishing 204bhp performance, class-leading electronics, peerless equipment and build quality and yet, on top of all that, a road relevance (heated grips and cruise control anyone?) few superbikes get near. Instead, the main blot on its copybook was production delays which meant slowed deliveries and many sales failing to be fulfilled. Which explains, in part, the spike now in its 2020 sales figures. It doesn't really matter. It'll have been worth the wait (even if owner enjoyment is now being delayed by coronavirus) and owners remain very lucky bunnies indeed.