Best Of
Top 5 adventure bikes
Adventure bikes are the do-it-all SUVs of the two-wheeled world, and are now the most popular category.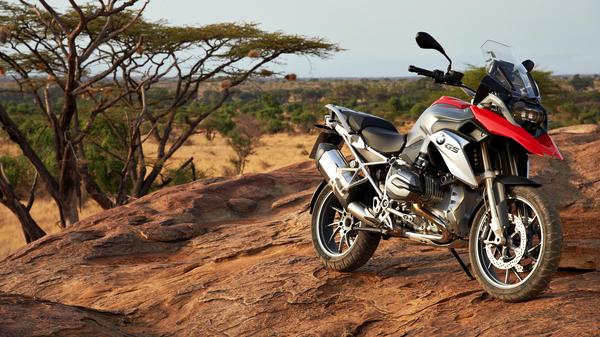 Adventure bikes are the do-it-all SUVs of the two-wheeled world. Immense versatility combined with rugged good looks, and accessories and customisation options that shame most Harleys, has helped propel the category from nowhere, to the most popular. Britain's most popular bike remains the BMW R1200GS, along with its Adventure variant, and that's been the case for the best part of a decade.
It was the GS' ancestor, the original R80G/S, which effectively began the adventure bike category in 1981. It was a surprise success: originally inspired by BMW engineers' home-brewed boxer off-roaders, conceived to be a touring machine with added off-road ability, and capable of true pan-continental adventure. The R80G/S became a huge success in the Paris-Dakar desert rally, winning on its debut in 1981 and then, in R100GS form, for three consecutive years from 1983. From this, the likes of Honda and Yamaha built their own big-bore, twin cylinder machines, which in turn lead to their own production variants (Africa Twin and Super Tenere respectively). A new class was born. However, 2004 TV show 'The Long Way Round', which saw Ewan McGregor and Charley Boorman riding from London to New York, boosted the adventure bike class truly into the big time. Riding a pair of BMW's recently launched R1150GS Adventures, the duo's exploits resulted in a reported 50% boost in the BMW's sales, and the model's popularity resulted in a number of rival machines. With the average age of riders increasing and the appeal of cramped and uncomfortable sports machines on the wane, adventure bikes offer a strong image combined with decent, real world performance and impressive versatility. Effectively a 'two-wheeled Range Rover', an adventure bike offers imposing style, luxury and equipment, long-distance comfort and luggage provision, and enough performance to satisfy. Here's our five of the best.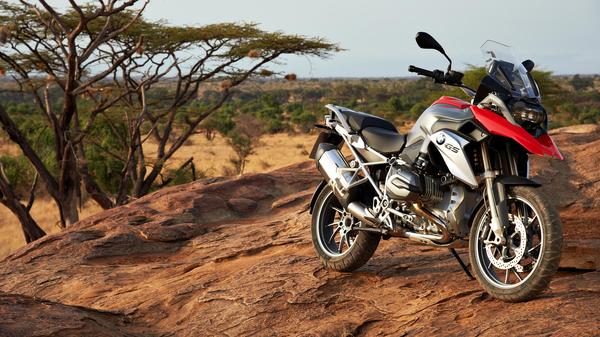 BMW R1200GS – the definitive one
This has been the definitive example of the breed for the last 25 years. The peerless German combines a premium brand experience with impressive all-round ability (the GS still manages to surprise as an off-roader), a unique and decently punchy shaft-driven boxer powertrain, fabulous equipment levels (if you tick all the boxes), and a sense of dependability few others can match. It may not be the fastest or best off-road, but the GS still has a legion of satisfied, high-mileage fans that few would argue with.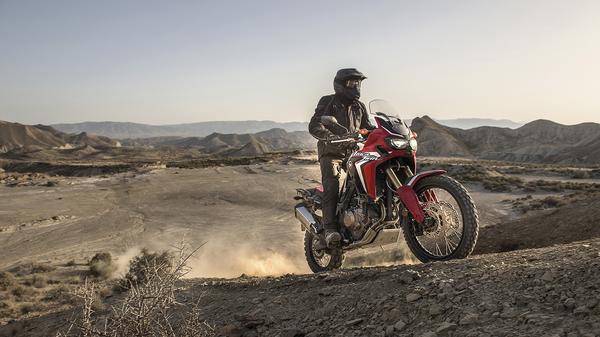 Honda CRF1000 Africa Twin – the one for true off-roaders
Honda's CRF1000 was all-new for 2016, and it's been a long time coming. It's one of the best motorcycles to come out of Honda for years, and that's really saying something. The combination of slim, off-road friendly ergonomics, superb, all-new, parallel twin engine and gearbox (complete with Honda's optional DCT semi-automatic option), plus shaft drive, make it not just a class-leader off-road, but a phenomenal all-rounder, too. If you want a reason not to buy a BMW GS, this is it.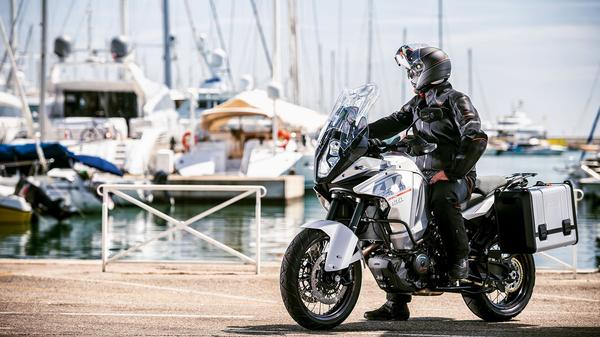 KTM 1290 Super Adventure – the extreme one
Austrian off-road specialists KTM don't do things by halves, and its flagship adventure machine is no exception. Big, brash and brazen, the orange monster puts out a massive 160bhp, has cycle parts that'd shame many sports superbikes, and bristles with high tech electronic aids such as traction control and cornering ABS. Don't be intimidated though, despite initial impressions, it's no more of a handful than the BMW GS, it's surprisingly easy to ride, and, when you're in the mood, it's one of the punchiest and sweetest handling in the class. Yes, it's pricey, but you also get an awful lot of bike for your money.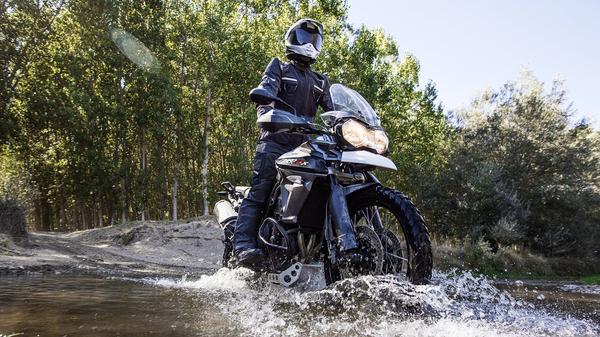 Triumph Tiger 800 – the brilliant British middleweight one
Based around the Hinckley marque's brilliant, enlarged version of its middleweight triple, the Tiger 800 is one of Triumph's biggest success stories – and it's not hard to see why. Originally introduced in 2010, the longer stroke gives extra grunt and flexibility to the already fabulous three-cylinder engine. Its chassis – like all Triumphs – is fine handling and entertaining, and its manageable proportions, and good, upright comfort make it a truly comfortable all-rounder. Best of all, updated with added electronics and in different specifications (including more or less off-road emphasis) in 2015, yet with little change to an already tempting price, it's great value.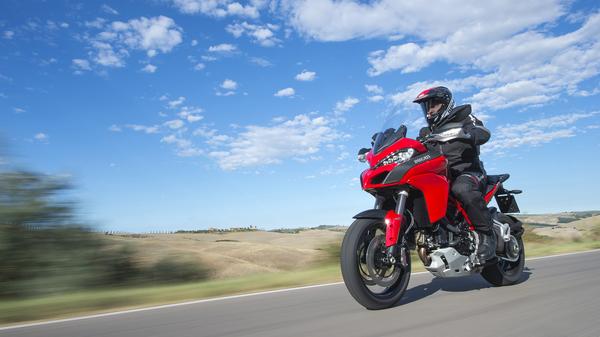 Ducati Multistrada 1200S – the exotic Italian one
When first introduced in 2010, It's fair to say the Multistrada redefined what we thought we knew about adventure bikes. It's never been a true off-roader, but thanks to its slick, pioneering electronics (which introduced switchable rider modes), a punchy and potent 150bhp V-twin engine, and lithe and engaging handling, the Ducati brought a previously unimagined level of performance and excitement to the category. Through numerous re-inventions, the Multi has continued to be the slick, sophisticated and exotic option among adventure bikes ever since. Skip the base version and go for the 'S' variant with electronic suspension: it's worth the extra.