Best Of
Top 5 50cc bikes
So what do you get and which should you go for? To help, here's Autotrader's round up of our current pick of the crop, in price descending order.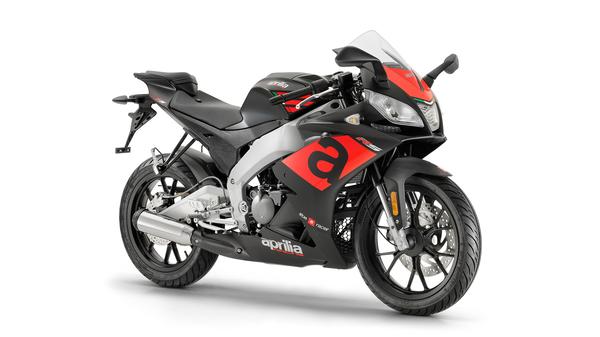 1. Aprilia RS 50 – the exotic one
When it comes to lightweight, smaller capacity motorcycles, Italian marque Aprilia have long been king – just as much as their compatriots Ducati are revered as the rulers of large capacity exotica. Springing to prominence in the 1970s before becoming the poster bikes to all teens with screaming two-stroke GP replicas such as the RS125 in the '90s, their latest 16-er fare is every bit as desirable, even though Euro emissions regulations means they're now four, not two-stroke powered. The latest sports 50 is the RS50, which is based heavily on the RS125 and comes complete with aluminium twin spar frame, inverted forks, monoshock rear and saucy bodywork that's the spit of Aprilia's RSV4 superbike big brother. Sports 50s simply don't get any more desirable – as should be the case considering it costs a whopping £4029. And if that's a little bit much, Aprilia also do a street supermoto-style version, using the same engine and frame but with longer travel, conventional Marzocchi forks and sexy supermoto styling for £3429.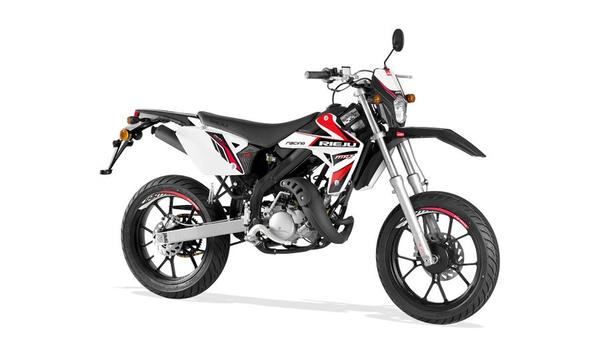 2. Rieju MRT 50 – the Spanish flier(s)
Italians Aprilia aren't the only ones tempting 16-year-olds with exotic, GP-replica-style 50cc sportsters and supermotos. Spanish firm Rieju specializes in high spec, great-looking lightweights this time using Yamaha-derived Minerelli liquid-cooled, two-stroke, single cylinder engines but with a similar a 'dual perimeter' spar frame with saucy styling and cycle parts. Along with the sports RS3 and roadster NKD they also offer three different spec 'MRT' supermoto versions, starting at a more affordable £2899 which, although not quite an Aprilia in terms of allure or spec, is still very cool indeed. Nor is Rieju the only one. Compatriot Spanish firm Derbi (now confusingly owned by Aprilia) also offers three different supermotos which share some parts with their Aprilia equivalents but are, like the Rieju, two-stroke powered. These, too, start at around £2795 although both lack anything like the same dealer network and backup of the Aprilia.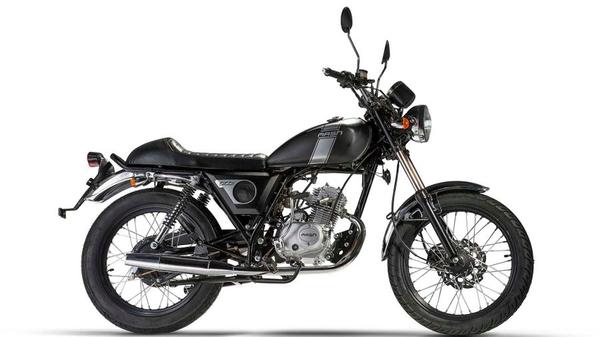 3. Mash Roadstar 50 – the trendy one
Anyone into bikes can't have failed to notice the fashion for all things 'retro' and 'scrambler' in recent years, usually gobbled up with a hefty helping of 'hipster'/Bike Shed fashion and culture – and this most junior of motorcycle categories has now also caught on. Encouragingly for buyers, though, as performance takes second place to style and the bare bones of the bikes are basic, 'old school' roadsters, the machines manufacturers are beginning to offer are impressively affordable, too. Leading the way is French newcomer Mash Motorcycles who offer a range of Chinese-built lightweights but with trendy European styling. Of its 50cc offerings, the Roadstar is its cheapest and longest established and uses an unsophisticated, air-cooled, single-cylinder four-stroke, twin shock, tubular steel chassis and 18-in wheels – all for a more than affordable £1699. And if that's not quite trendy enough for you, Mash also offer the flashier Dirt Track 50 complete with flat track-inspired styling that reminds of Ducati's ultra-trendy Scrambler for just £200 more. Never has being on trend in biking been so easy – and affordable!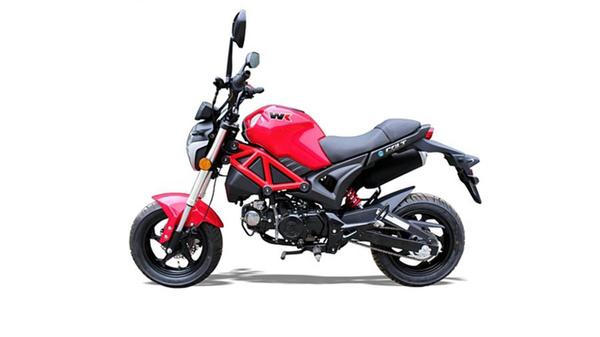 4. WK Colt 50 – the monkey bike one
Another recent fashion trend in motorcycling most won't have missed has been the return of the '70s style 'monkey' bike – and again the 50cc category is represented. Kick-started by Honda, who were the original force behind the fashion over 40 years ago with its Z50, the Japanese giant introduced its 're-imagining' of the breed with its MSX125, or 'Grom' as it's commonly known, complete with chunky 12inch wheels, back in 2014 – and it became a huge, cult hit, so much so that it's complimented it with a more retro version for 2018. In the 50cc class, Chinese manufacturer WK Bikes have taken up the baton with its Colt 50, which unashamedly copies much of the style of the Grom but with its own, air-cooled, four-stroke engine in a tubular, lattice-style frame. It's cute, easy to ride, fun and temptingly affordable at £1399. On the downside, though, with only 30mph and little of the size and stature of full-sized machine you do feel slightly vulnerable on the road and it hasn't the quality, durability or class of the Honda, either.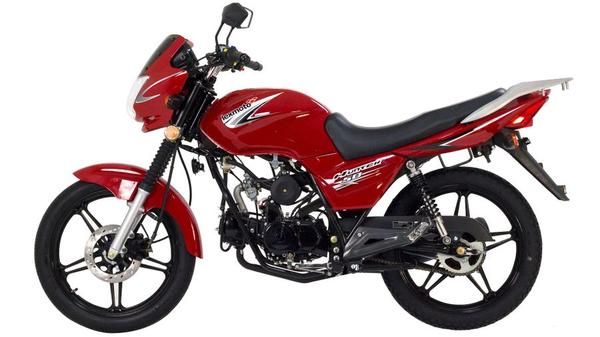 5. Lexmoto Hunter 50 E4 – the bargain one
In a similar way to WK, Lexmoto are a UK-based importer of Chinese-built but European-styled budget priced bikes, mostly of learner-friendly 125s. Like WK they're hardly high-tech but their style and quality is coming on leaps and bounds and their popularity, mostly due to their low prices, is growing, too. The Hunter is its sole 50cc offering and is very simple and straightforward but costs just £1099 and when you consider a 50 is rarely used for more than a year, all can only do 30mph anyway and 16-er budgets are tight, that's temptation enough for most. So, there's an air-cooled, four-stroke, single-cylinder motor, basic chassis and fairly understated style although, on the up side, you do get a useful (especially for novices) gear indicator, fuel gauge, luggage rack and even a centre stand.