Best Of
Three amazing three-wheelers
If Yamaha and Piaggio are to be believed, three is the new two – three wheels that is. With Yamaha's launch of its radical, leaning three-wheeler based on MT-09 mechanicals this year, the oddly-named Niken, not to mention the continuing success of Italian scooter specialist Piaggio's leaning three-wheel scooter family – the MP3s – is it time to, at last, take three-wheelers seriously?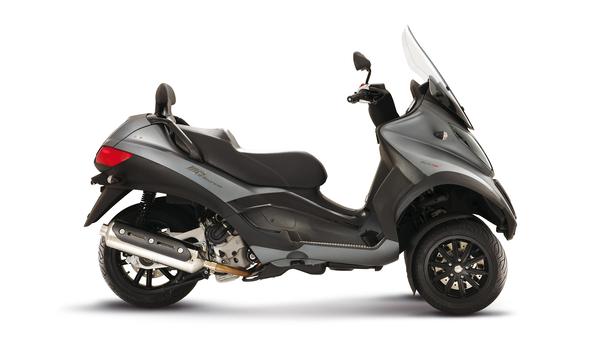 Words by: Phil West
Published on 12 November 2018 | 0 min read
We thought so. The basic idea with all of them is to retain the leaning 'feel' of a motorcycle or scooter, but with far improved grip and a sense of security, by having an extra front wheel. So to get you up to speed with what's out there – and what you get for your money – here's Auto Trader's pick of three of the best of the current three-wheelers.
Yamaha Nikken – the latest motorcycle style one
There's no doubt that Yamaha's new Niken is the most radical, potent and thought-provoking leaning three-wheeler to date. Officially unveiled in late 2017 it's based on the established, effective Tracer 900 but has a sophisticated, twin 15in wheel front end, which uses a clever parallelogram system using a pair of fork units on each side. This lets it to mimic the dynamics of a 'normal' motorbike giving 45 degrees of lean. In truth, of course, there's much more to it than that. The riding position is set further back than on the Tracer to compensate for the weight at the front; the bodywork, the familiar, is all new and so on. Yamaha, meanwhile, say they wanted to come up with a bike that gave more front-end confidence and allowed more people to exploit it. And it works, too. Though the steering is heavier it gives peerless stability and the extra frontal area gives plenty of weather protection. It's a great sports tourer. On the downside, motorcycling purists don't see the appeal, the added weight means performance isn't as sharp as the 113bhp Tracer and it costs £13,499. Interesting, though.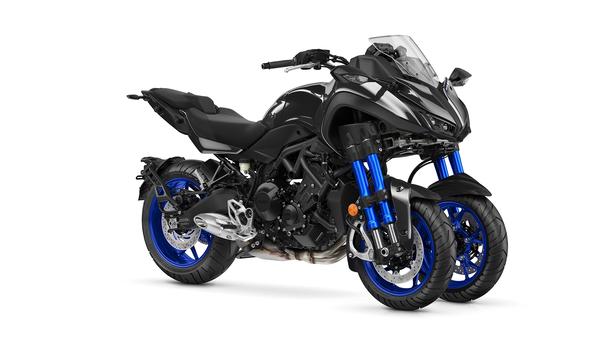 Piaggio MP3 Sport 500 – the established scooter one
Italian scooter giants Piaggio were pioneers when they introduced their first leaning three-wheeler scooter, the MP3, in 2007 and although initial reactions were sceptical it proved such a success it's spawned a whole family of machines, in capacities ranging from 125 to 500cc and a range of six machines today priced from £6749 to £8799. This latest Sport 500, also at £8799, is at the top end of that range and uses Piaggio's latest high efficiency 500cc single cylinder engine producing around 45bhp and boasts a luxury spec including riding modes, ABS, LED lights, LCD display and more. The appeal of all is luxury scooter commuting but with the added security of the extra wheel (which, considering most are ridden across maniacal, cobbled city streets in Rome and the like, is not to be undervalued). Despite the oddball look, riding is a doddle and the extra front wheel really does give more confidence and opens up the scooter world to a more safety-conscious rider who might not normally consider a two-wheeler. What's more, being a scooter, the criticism of the Niken, that it dulls the performance associated with a motorcycle, doesn't really apply – hence the MP3's success. Instead, the main downside is its premium price…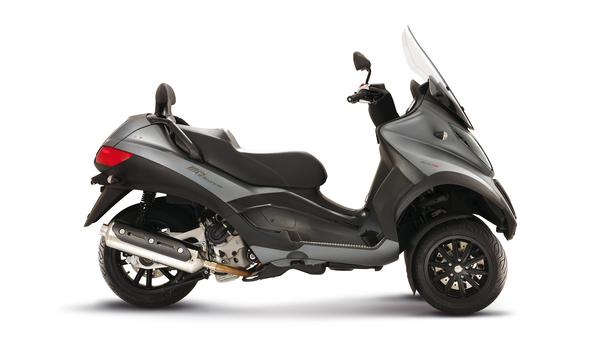 Peugeot Metropolis RX-R 400i – the French MP3 alternative
The original Metropolis 400 was launched in 2014 by Peugeot directly in response to Piaggio's increasingly successful MP3 supposedly because the French scooter giant didn't like the Italian scooter giant having this growing sector of the market all to themselves, although there's a certain irony to that seeing as Peugeot scooters have been 51% owned by India's Mahindra since 2015. The result, the Metropolis, may be less common and well-known than the MP3, but is still a worthy machine. Five versions, all powered by the same 400cc four-valve single producing 35.6bhp are currently available and were updated in 2017 with this £8099 RX-R being the top of the range option. It's very much a luxurious, 'maxi' scooter, being long and sizeable with plenty of weather protection and luggage capacity but is still relatively easy to ride and, like the MP3, locks upright at standstill. On the slight downside, that 35bhp can't quite match the Italian's 45bhp and its dealer network, in the UK, isn't as comprehensive, either, but it's still worth a look.