Feature
2017 Yamaha R6: what you need to know
Specification, features, performance, dimensions and more on Yamaha's astonishing new supersports.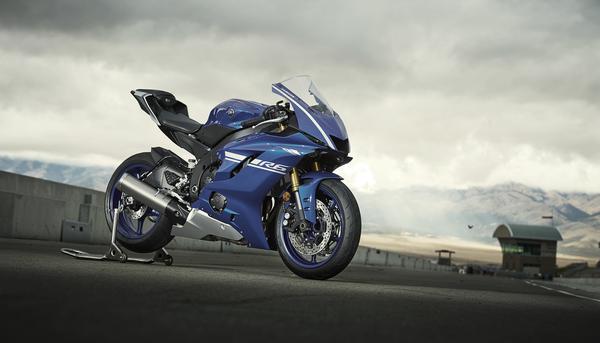 One of the most incredible new machines to be launched for 2017 is an all-new, middleweight sportster – Yamaha's fully revised YZF-R6.
The R6 is arguably the most exciting, sophisticated and potent new supersports machine for nearly a decade. It's effectively a 'Junior R1' and, like its 1000cc superbike bigger brother, is inspired by and modelled upon Yamaha's MotoGP contender as currently campaigned by Valentino Rossi and Jorge Lorenzo. The last all-new R6 came out ten years ago in 2007 and redefined the class with its pioneering 'ride-by-wire' electronics and ultra-focused track performance – enough for it to remain top dog to this day, with three World Supersport crowns in recent years. Since then, however, it's also true that competition in the supersports class has cooled off significantly, and certainly since the heady days of the mid-'90s, when it was the hardest fought class of all. Indeed, most competitors have barely received more than superficial facelifts during the intervening years, while for 2017, Honda has withdrawn its entrant, the CBR600RR, from sale completely. None of that detracts from the significance and abilities of the new R6, though. So, to give you the most complete picture of this new wonder-machine, the Bike Trader team has been digging out every fact, figure and feature of what we can expect from the new Yamaha.
Where have I seen that look before?
Probably on the latest Yamaha R1 superbike, as unveiled at the end of 2014, which in turn was inspired by the M1 MotoGP machines piloted to numerous world titles by Valentino Rossi and Jorge Lorenzo.
Pitched by Yamaha as the 'Next Generation R-series design', the new R6 shares most of those bikes' styling and aerodynamics. It replicates the R1's aggressive 'face' – complete with hidden headlamps – but is now complemented by twin LED riding lights. It wants for little in terms of materials or sophistication (the 17-litre fuel tank, for example, in lightweight aluminium, or the ultra-slim rear sub frame, which is in even lighter die-cast magnesium).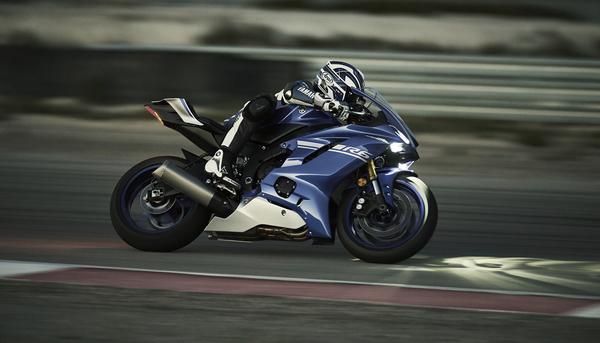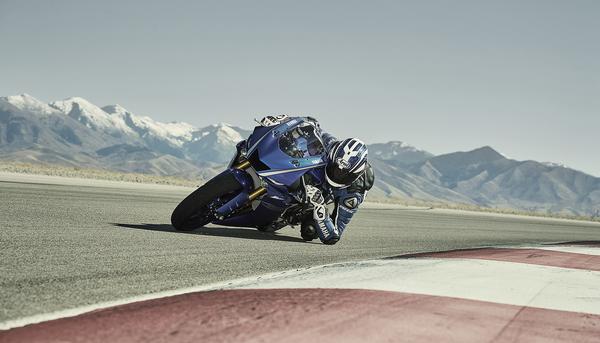 What are its key new features?
Until now, 600cc supersports were usually considered the more budget-conscious, poor relations to their 1000cc superbike big brothers. Not any more. While not all of the newcomers' details have been released by Yamaha yet, what we do know is already superbike standard.
As standard, the new R6 has full six-position switchable traction control, quick-shifter gearchange, and D-Mode switchable riding modes. Chassis-wise, the multi-adjustable, 43mm inverted forks are identical to those on the R1, but merely recalibrated for the lighter R6, while the brakes, too, are full-on superbike standard twin 320mm discs gripped by radially-mounted, four-piston brake calipers. ABS, as required under Euro4, is, of course, standard.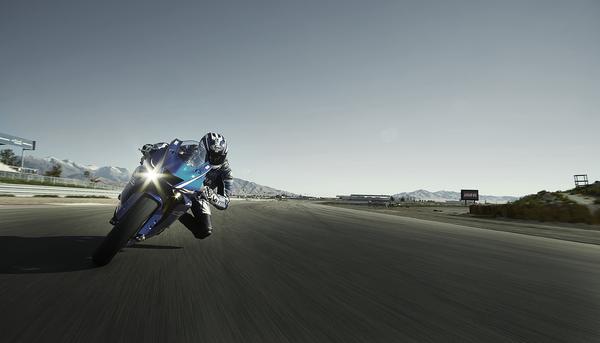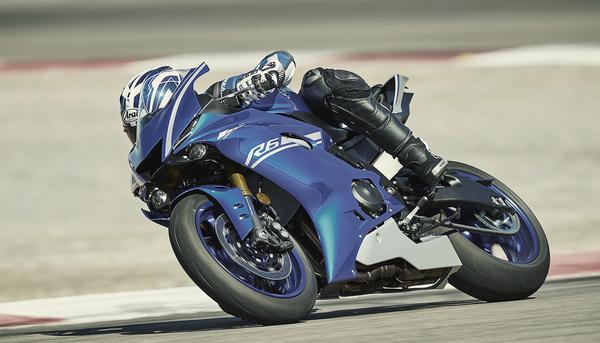 What performance can we expect?
Yamaha are still being fairly coy and haven't released official power and torque figures yet. What we do know, however, is that the new R6's familiar, 599cc, inline, four-cylinder, four-valve, DOHC engine was already, even on the outgoing machine, one of the most potent in the category, producing a peak of 133bhp at a screaming 15,000rpm. With the best part of a decade's development on top of that, the newcomer will surely have more than enough to stay ahead of the pack, something aided further by its improved aerodynamics.
Considering its compact and light dimensions, R1 and M1 influences and high quality cycle parts, we expect nothing less than a new class standard in handling – and then some.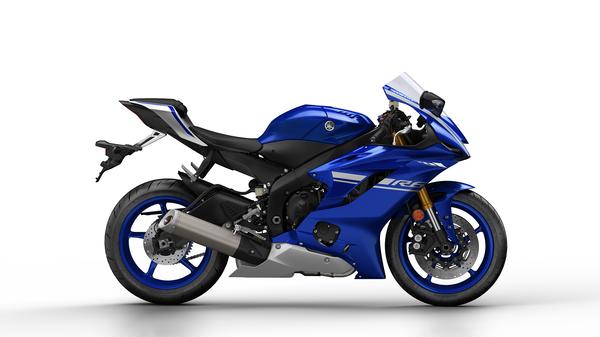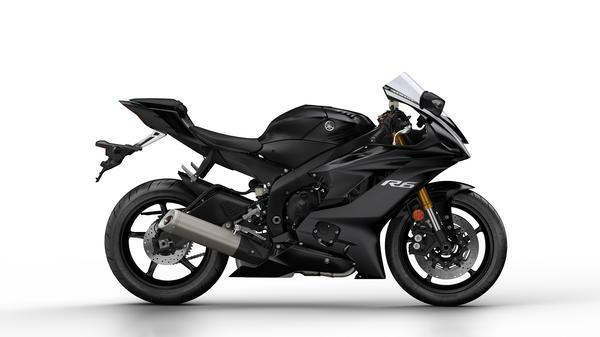 What about price, colours and availability?
So far we know that two colours are to be made available in the UK in the first instance: Yamaha's familiar Racing Blu, and a more hum-drum plain black – but surely more exciting Rossi replicas or suchlike will follow.
The first examples are expected in UK dealers from April 2017, so we'll have to be a little patient. As for price, Yamaha UK has yet to make any announcement, but we fully expect it to be well into five figures. The best, after all, never did come cheap…
Dimensions
Length: 2040mm
Width: 695mm
Height: 1150mm
Seat height: 850mm
Wheelbase: 1375mm
Wet weight: 190kg