News
Auto Trader Bikes To Give Away A Silence S01 Connected Electric Scooter In Time For Christmas
Auto Trader Bikes has launched an electric motorbike giveaway, a UK-wide prize draw.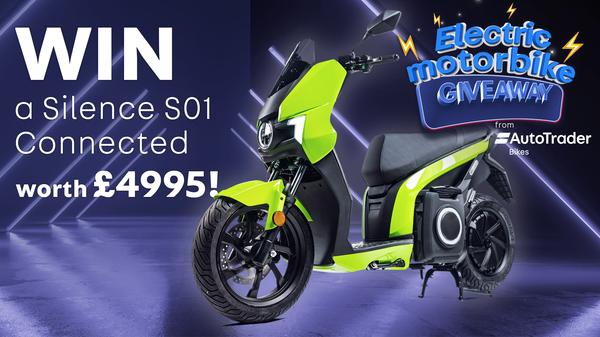 Words by: Auto Trader
Published on 15 November 2021 | 0 min read
We have launched a UK-wide prize draw – completely free to enter – with a brand-new electric motorbike up for grabs.
What can I win?
One lucky winner will get a Silence SO1 Connected worth £4,995 in time for Christmas.
The Silence S01 Connected is the future of riding, with a removable battery you can charge anywhere with a standard UK 3 pin plug. It's the perfect option for a commute as it travels up to 85 miles on one full charge. It can go a top speed of 62MPH with an acceleration of 0-30mph in just 3.9 seconds.
Rory Reid, Auto Trader's YouTube Director, commented: "Whether due to the recent fuel shortages or because of the COP26 discussions in Glasgow, there's been loads of coverage of electric cars recently. But four wheels isn't the only way you can benefit from going green – electric scooters are a very cool way to not only do your bit for the environment, but also save queuing at petrol pumps. They're considerably cheaper to run too, so they make the perfect solution for commuting or zipping round town. This giveaway is a great opportunity to give green a go and to experience all of the benefits of electric first-hand."